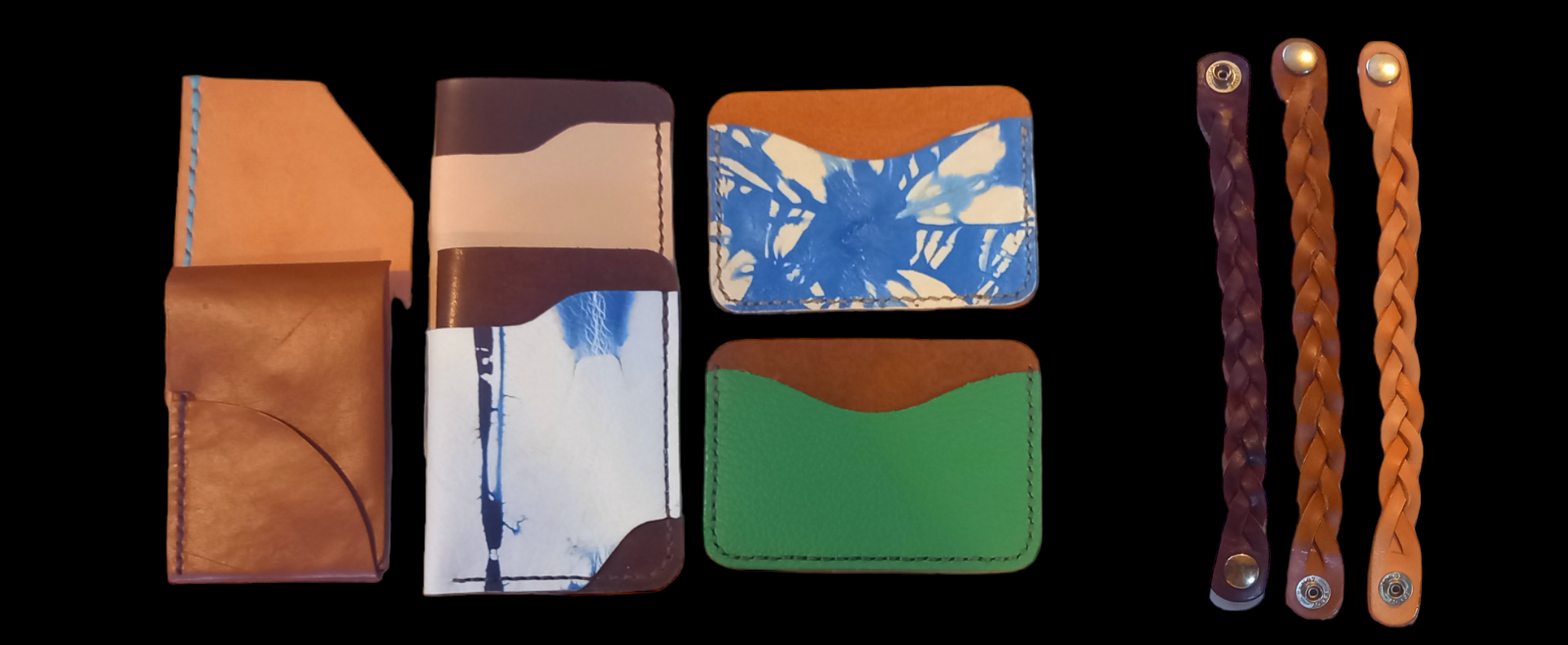 Producer
/ Rachel Dengate & The Joan
Art Attack: Plaited Leather Cuff & Card Wallet
Join leather artist Rachel Dengate in an exciting introduction to leather workshop.
In this immersive two-hour session, leather artist Rachel Dengate will share her expertise in the art of leather crafting, guiding you through the creation of two beautiful pieces; a mystery plaited cuff and a sleek Kangaroo leather card wallet.
During this hands-on experience, you will learn the essential techniques of leatherwork, including finishing edges, punching holes, saddle stitching, attaching press studs, and sealing your masterpieces.
All materials will be provided, ensuring a hassle-free crafting experience. Plus, you will have the freedom to choose from a selection of card wallet designs, allowing you to express your creativity. As a bonus, participants can opt to take home kits to continue practicing their newfound skills.
Whether you are looking to create a unique gift for your loved one or indulge in a satisfying and creative endeavour for yourself, sign up for this enjoyable workshop now.
All materials will be supplied. Suitable for beginners, no prior experience necessary.
This initiative is proudly supported by the NSW Government through the Culture Up Late Western Sydney program.