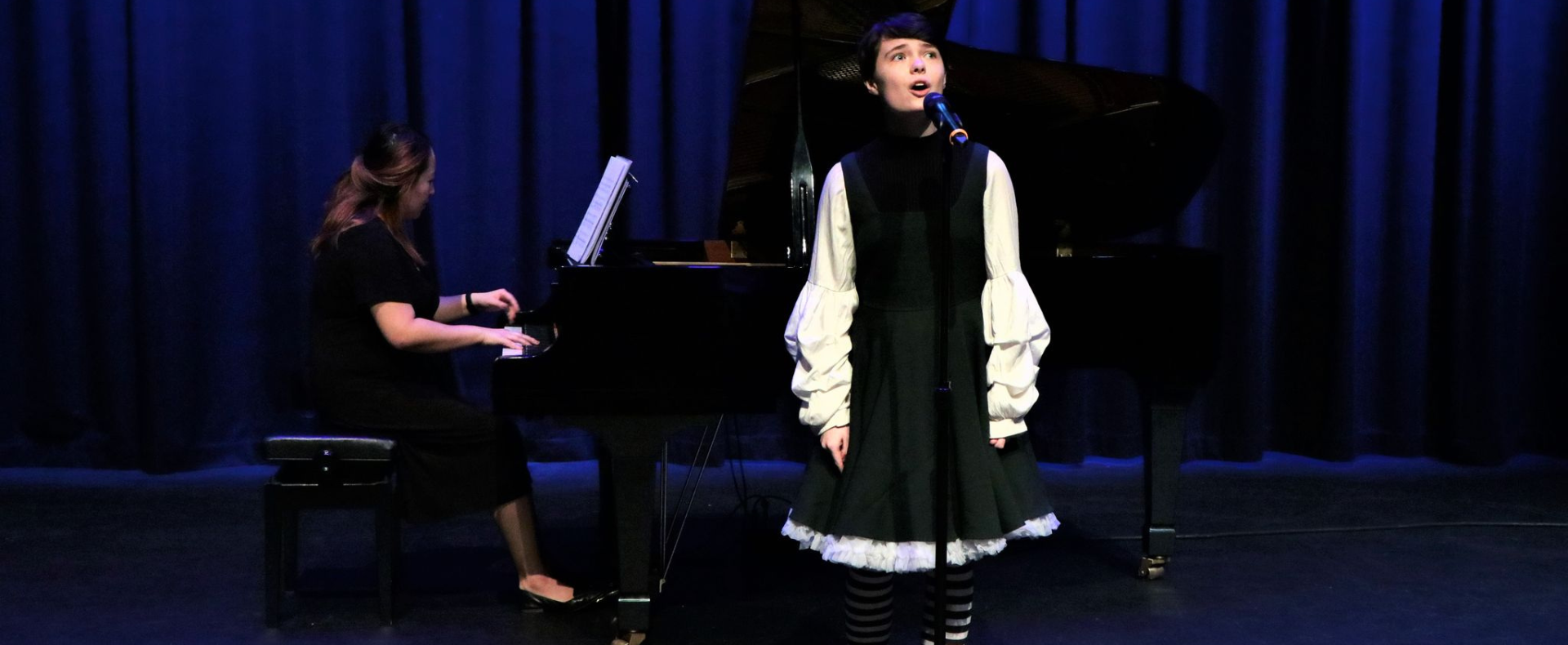 Photo
/ Claire Bernoth
Producer
/ Penrith Conservatorium of Music
Penrith Con Annual Concert
Celebrating hard work and creativity
Join us as we celebrate the diligent work and creativity of Penrith Conservatorium students. The night features solo performances of the 2023 scholarship students who will share the results of their hard work and music journey.
Find out what inspires them, the challenges they faced and how they overcame them to produce their unique sound. The evening also features a special performance by the recipient of the 2023 Silvy Medal.
The Silvy Medal is a student award that honours the work of Valda Silvy, OAM, who has been instrumental and highly influential in shaping the musical landscape of Western Sydney, and in particular the Penrith region. She has been a tireless champion of young emerging artists and
composers and has the respect and admiration of all in the music industry. She has made many great contributions to music in Western Sydney, including founding the Penrith Conservatorium of Music over 30 years ago.
The Prices and How to Save
Don't miss out on our Early Bird Discount of 10% if you buy before 1 January 2023. 
See more and save! In 2023, we are offering a pick-and-mix package discount of between 10 and 20% depending on how many shows you select.
3 shows – 10% off all tickets
5 shows – 15% of all tickets
8 shows and more – 20% of all tickets