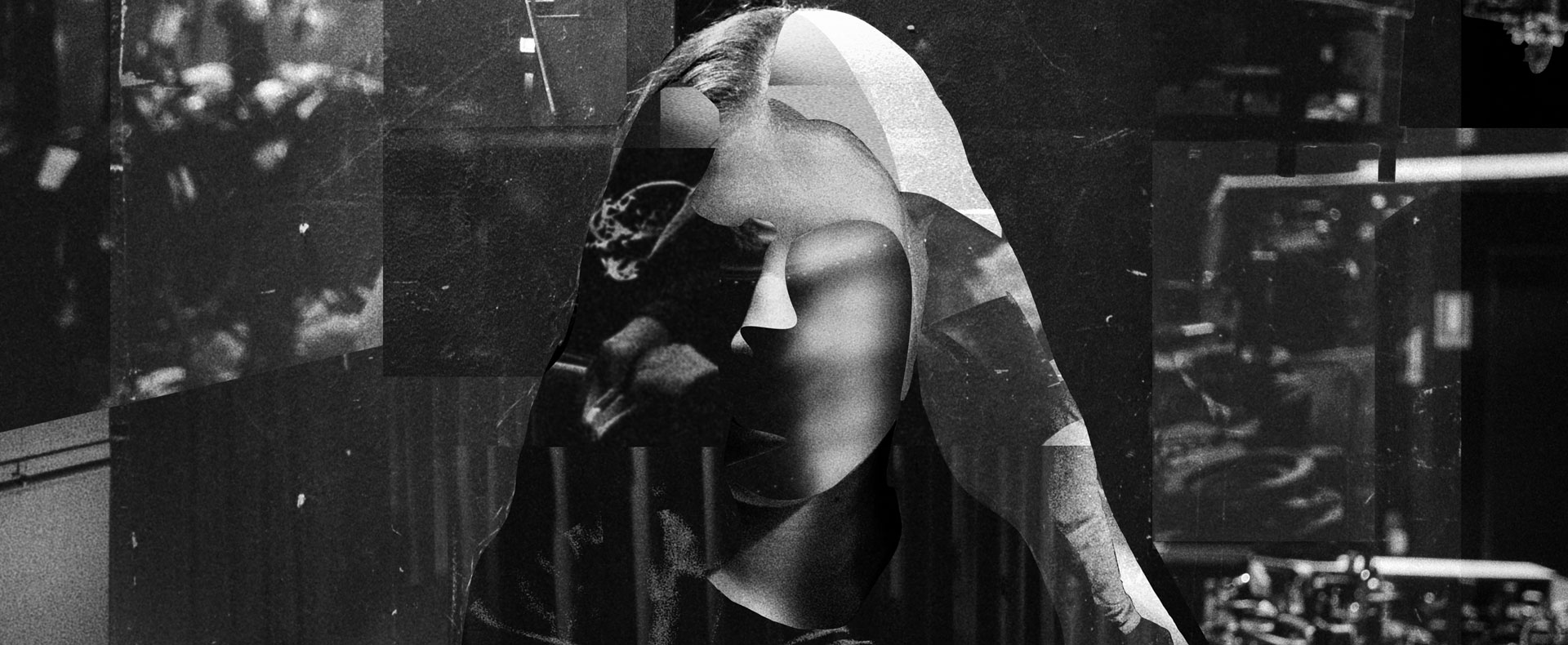 Photo
/ Photo by Daniel Bailen
Producer
/ Q Theatre
In Living Memory
Originate 2023
Are all memories real? How do our emotions and perspectives impact the way we remember the most significant life-altering events in living memory?
Join us to celebrate the ninth anniversary of Q Theatre's hallmark project, Originate, with a special new work, In Living Memory.
Combining movement with rich visuals, text and haunting soundscapes, In Living Memory immerses you in a labyrinth of memories of a small-town community impacted by a catastrophic fire.
Devised and performed by an ensemble of seven pre-professional and emerging artists from Greater Western Sydney, Originate continues to support local up-and-coming artists to build their skills and take the next step in their performing arts careers.
In Living Memory will fire your emotions and leave you with burning questions about the nature of memories and how they can shift and change with time and perspective.
Directed by: Shy Magsalin (Creative Director, Q Theatre).
Devised and Performed by the Originate 2023 Ensemble: Daniel Bailen, Katelyn Jane Claveria, Saeed Mallak, Anjelica Murdaca, Olivia Niethe, Benjamin Webb and Adam Yoon.
---
Audience Information
This production includes theatrical haze, loud noises, mild coarse language and themes of death and surviving natural disasters.
General Public: Suitable for ages 13+.
Schools: Suitable for Years 10 – 12 (Stages 5 – 6), VET Entertainment and Tertiary Students. Please scroll down for booking information and resources.
Duration: 60 minutes (No interval).
---
POST-SHOW Q&A
Enhance your theatrical experience – Don't miss the post-show Q&A with our Originate 2023 ensemble on Saturday evening. During this exclusive event, the artists will discuss their experiences across our six-month theatre training program, Originate, and provide insight into their process for devising In Living Memory. A fantastic opportunity for young and emerging artists interested in pursuing a career in performing arts or taking their theatrical skills to the next level.
Date & Time: Saturday 29 July at 8:45pm
Tickets: Free, bookings essential. Add a post-show Q&A ticket to your booking at checkout or click the button below.
Performances
Friday 28 July 2023 at 7:30pm
Saturday 29 July 2023 at 7:30pm (Plus post-show Q&A)
Post-Show Q&A
Saturday 29 July 2023 at 8:45pm
Schools Bookings and Resources
About
Inspire your students to take the next step in pursuing a career in the performing arts with Q Theatre's annual Originate program.
To mark the ninth anniversary of this hallmark project, Originate has been remodelled as a six-month theatre training program for pre-professional and emerging artists aged 18+ within the first five years of their practice.
Led and supported by the Q Theatre team and leading industry professionals, Originate participants build their performance skills through training, experimentation, collaboration and creative problem-solving. The Originate program culminates in a devised production performed live on Q Theatre's stage and will open students' eyes to a world of creative pathways and opportunities.
Originate alumni artists have gone on to pursue professional careers on a national and international level, becoming actors and directors for Q Theatre Lab and The Riff: Youth Theatre Festival (formerly known as Annual Youth Theatre Festival), as well as teaching artists for Studio Q.
Secondary Schools – Don't miss this exciting opportunity to book tickets for your students to see this original new work and be inspired by the next generation of Western Sydney theatre makers! Can't attend this event as a school group? Please pass on this information to your students and encourage them to book.
Tertiary Students – Applications to participate in Originate 2023 have now closed.
For more information about the Originate program or career opportunities with Q Theatre, please email creativelearning@penrith.city
---
Key Information
When: Term 3 (Friday 28 July – Saturday 29 July 2023).
Age Suitability: Originate is recommended for secondary (Stages 5 – 6), VET Entertainment and tertiary school groups and their teachers.
Duration: 60 minutes (No interval plus post-show Q&A following the performance on Saturday).
---
Free Additional Extras and Resources
Curriculum Links: Click here to download the Originate NSW State Curriculum Links.
---
Plan Your Excursion
Getting Here
Click here for information about our venue and getting here.
Risk Assessment
Click here to download The Joan's 2023 Risk Assessment.
A Handy Guide to Attending the Theatre
Click here to download our guide with handy tips to discuss with your students prior to attending an excursion at the theatre.
Booking Form
To book this production for your secondary school or tertiary group, please fill out the booking form below.
Shy Magsalin
Shy Magsalin is co-Creative Director of Q Theatre and has an arts practice spanning over 20 years in theatre-making, performing, physical dramaturgy and intimacy direction. She is also the founder and Artistic Director of Ninefold, a theatre group committed to examining rigorous performance-making and pedagogy. Through Q Theatre, Shy is dedicated to creating more opportunities for emerging Western Sydney theatre artists to train and work locally.
Daniel Bailen
Daniel Bailen is a Wangal/Western Sydney based actor and musician, currently performing as part of the Originate 2023 Ensemble at the Q Theatre, Penrith. In Living Memory represents Bailen's first public facing performance. Daniel's performances are experiments in exploring vulnerability and surrender through sound and movement
Katelyn Jane Claveria
Katelyn Jane Claveria is an emerging Western Sydney based theatre deviser and performer. As a long-time member of PYT Fairfield she is a participant of the Pilots and Ensemble program (2020-2023), a film extra on upcoming feature film From All Sides (2023) and stars in Riverside's Sharp Short Theatre (2022, 2023). Katelyn represents the new generation of Western Sydney artists who are at the forefront of contemporary arts practices and innovation.
Saeed Mallak
Saeed Mallak is an Iranian-born actor and director living in Australia, having previously directed in New Zealand. Saeed's interests lay in clowning and absurdism, exploring the human psyche through comedy and abstracted expression. In Living Memory will be Saeed's Australian debut performance.
Anjelica Murdaca
Anjelica Murdaca is a Mediterranean actor, writer and director based on Darug country, Western Sydney. Her most recent accolades include her indie acting and writing debut at KXT, 3.33am and a staged reading for an upcoming Alana Valentine work. Anjelica is an energetic powerhouse whose talents never cease to impress.
Olivia Niethe
Olivia Niethe is an actor, writer, sketch comedian and theatre-maker from Woolgoolga, currently residing in Eora, Sydney. Olivia is interested in engaging with different mediums, particularly devised theatre, as she produces stories exploring rurality, friendship, and nostalgia. At the core of her work Olivia seeks to explore questions of existentialism through grounded human experiences.
Benjamin Webb
Benjamin Webb is a multifaceted Sydney-based performing artist, best known for his infectious smile, riveting energy and ability to connect with people by bringing stories to life in an exciting and innovative way. Benjamin pushes the boundaries of the idea of entertainment and performance that gives audiences a uniquely memorable experience.
Adam Yoon
Adam Yoon is a movement artist/theatre maker interested in collaborative devised storytelling. He was an inaugural member of the AGNSW Youth Collective and PYT Youth Ensemble 2019 – 2020. Recently he was a dramaturg on Moon Rabbit Rising by Nicole Pingon presented by Little Eggs Collective at Belvoir 25a. Adam currently works in research supporting early childhood development and youth mental health.