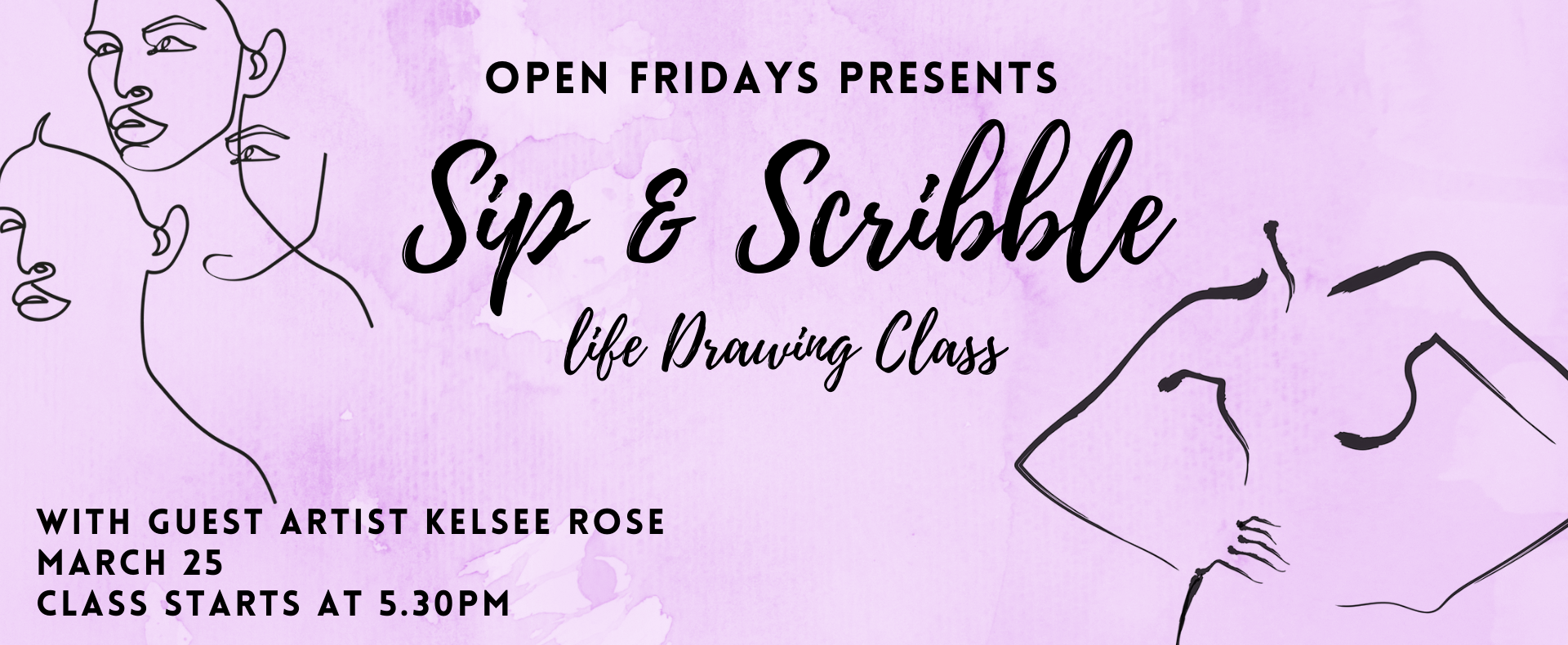 Sip & Scribble
Life Drawing Class – Allocation Exhausted
Open Fridays
Get creative in The Joan's Borland Lounge after the working week at our next Open Fridays event, Sip & Scribble Life Drawing Class. Participants will learn the basics of life drawing with award winning and Sydney based artist, Kelsee Rose over a 2-hour sketch class with a live model. Unwind with a few drinks and enjoy some fine tapas while you're at it too!
Admission is free, walk-ins welcome but pre-registration for this event is recommended. Please click on the BOOK NOW button on this page to register for a free ticket.
Tapas Menu $6 a plate (indicative – may change due to availability of produce)
●    Marinated Olive Bowl
●    Cream cheese Stuffed Peppers Bowl
●    Spanish Meat Balls
●    Double dip served with flatbread; choice of olive, hummus, pesto, beetroot
●    Grilled Halloumi with Honey Plate
●    Brie and Quince with Water crackers
Doors open from 5pm, and while finishing times may vary, the timing will be perfect if you're seeing a show, going out locally for dinner, or just popping in for a post-work drink before the weekend. Generally it'll be last drinks by 7.30pm.
The Life Drawing Class starts at 5.30pm.
Audience Information
All art materials supplied.
WARNING: Partial Nudity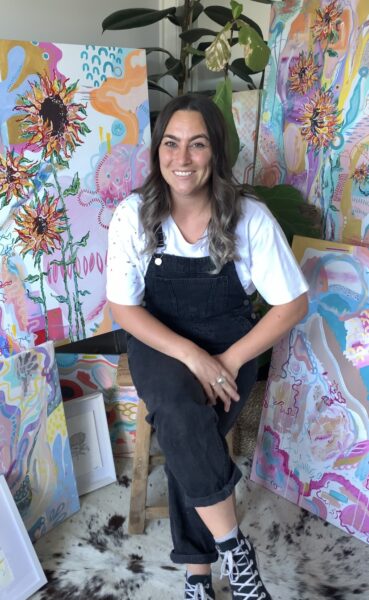 Kelsee Rose is an award winning, Sydney based artist who lives and works on Darug land, exhibiting her work across Australia, England and Africa.
Whilst cultivating art for delight, self-expression, and imagination, she strives to create shapes, colours and forms that evoke both meaning and curiosity in the minds of others. Along with a sundry of natural structures inspired by the Australian landscape, including water, native flowers and the rising sun, her perception of flora is carried through idyllic lines and lustrous tones throughout her pieces.
As well as her own artworks and private commissions, she relishes in each opportunity for creative collaboration. Lending her artistic perception and style to projects with music festivals, paint & sip experiences, local businesses and art tutorial streaming platforms.
---
Join us for our next Open Fridays event!
Malcolm Borland Foyer
01 Apr 2022
Free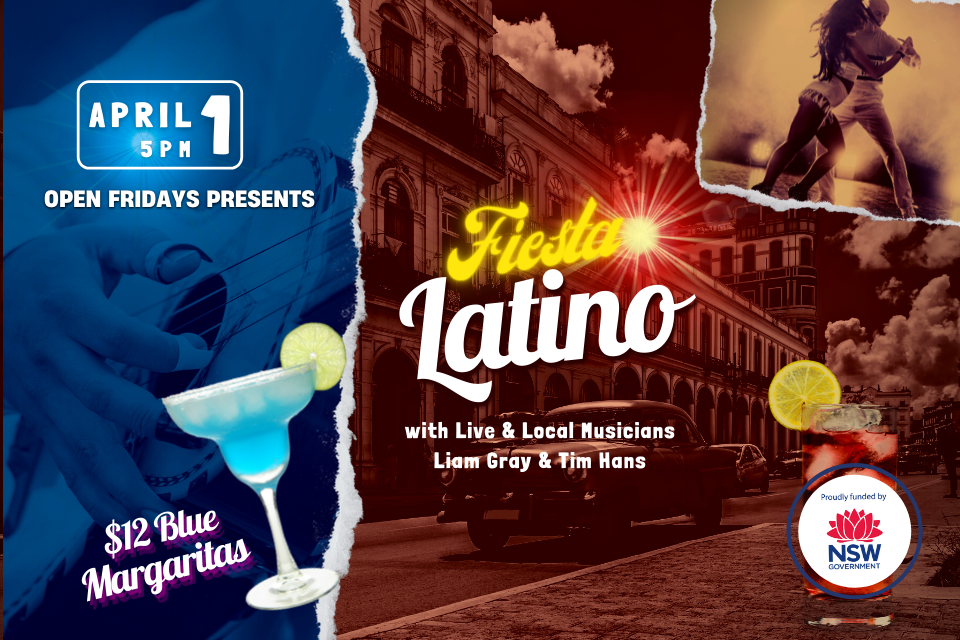 Supported by