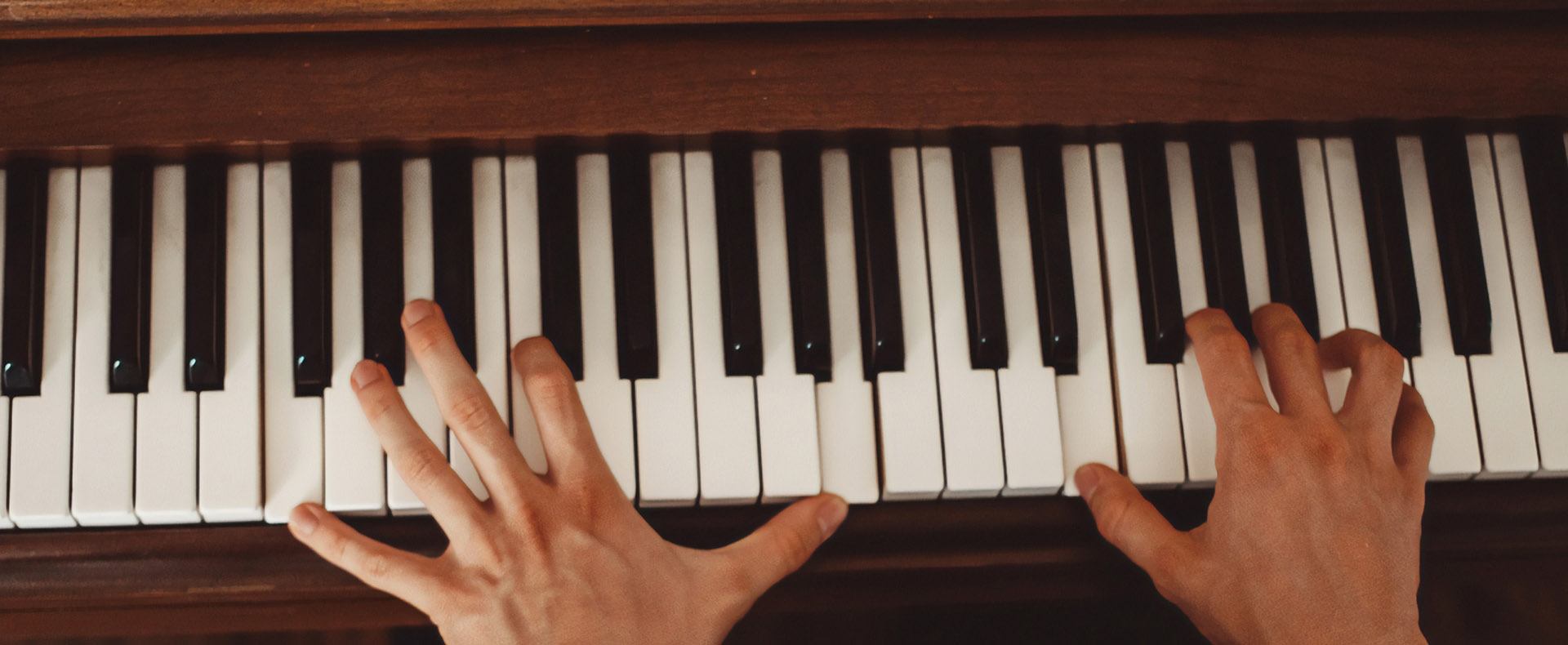 Music Talk & Piano Masterclass with Simon Tedeschi
Important Update: This music talk & piano masterclass with Simon Tedeschi is rescheduled to 13 April 2022
Important Update: Music Talk & Piano Masterclass with Simon Tedeschi on 21 November 2021 is rescheduled to 13 April 2022. All ticket holders will be contacted via email with an update and options – please keep an eye on your email inboxes. In this unprecedented situation, our Box Office is fielding a tremendous volume of requests and we are working to be as responsive as possible. We ask that you please wait for us to get in touch, and please bear with us as we work through our lists.
The secrets to learning, practising and playing piano music
Australia's favourite pianist, Simon Tedeschi, has performed worldwide for global leaders, royalty and audiences young and old, from the Sydney Opera House to Carnegie Hall. Whether performing solo, with an orchestra, a narrator or chamber music partner (or group), and sometimes performing in all four formats in the same fortnight, careful and thorough preparation of the music to be played is always key.
Join Simon as he shares some of his secrets to learning piano music and the different ways he practises for the different kinds of performances, and in particular, how he prepares and performs George Gershwin's Rhapsody in Blue – a work he has, arguably, performed more than any other musician on earth.
PIANO MASTERCLASS
Simon Tedeschi will also be conducting a Piano Masterclass after the talk on 21 November. You may wish to attend both the talk and the masterclass.
Learn from one of Australia's most renowned classical pianists, winner of the Young Performer of the Year Award (Australia), the Creativity Foundation's Legacy Award (USA), the New York Young Jewish Pianist Award and he is also the recipient of a Centenary of Federation Medal.
Acclaimed by respected critics and peers as "True greatness" (Sydney Morning Herald), Tedeschi performed his first Mozart piano concerto in the Sydney Opera House at age nine, later living in the USA and performing with the Colorado, Fort Worth and Illinois Symphony Orchestras. Since returning in 2009, Tedeschi performs as soloist with all major Australasian symphony orchestras, most recently with the Sydney and Adelaide Symphony Orchestras; a frequent guest of festivals, he has also toured extensively overseas with Sydney Opera House' family show, 'Meeting Mozart' (produced by CDP) including to the UAE and China.
Simon Tedeschi has recorded numerous acclaimed albums for ABC Classics/Universal Music, including The Gershwin Collection, Mussorgsky's Pictures at an Exhibition, R. Strauss' Enoch Arden, Schumann, Schubert and concerti by Mozart, Tchaikovsky and Grieg. Recent engagements have included Sydney Festival, Art Gallery of NSW, performances of Echoes of the Jazz Age – Tedeschi's third creative collaboration with Australian theatre icon John Bell AO OBE, and a return as soloist with the Sydney Symphony Orchestra at the Sydney Town Hall. 2020 also saw recitals with violinist Andrew Haveron, flutist Sally Walker, for ABC Classic, ABC Jazz, Musica Viva Australia and Melbourne Digital Concert Hall, and in The Australian's Iso series. An ambassador for Support Act's AusMusic T-Shirt Day 2020, Fine Music FM, and Sydney Eisteddfod, 2021 engagements include as soloist with the Queensland Symphony Orchestra (Mozart), with Orava Quartet, John Bell, and Andrew Haveron, along with a new recording with violist Roger Benedict for late 2021 release.
Cast & Creatives
Simon Tedeschi / Presenter
Wednesday 13 April 2022
Schedule
2pm: Talk – The secrets of learning, practising and playing piano music
3.15pm: Break
3.45pm: Piano Masterclass 
5pm: Conclusion
Please note the booking link will display all dates in the series and you may need to scroll to your selection.
Book Now