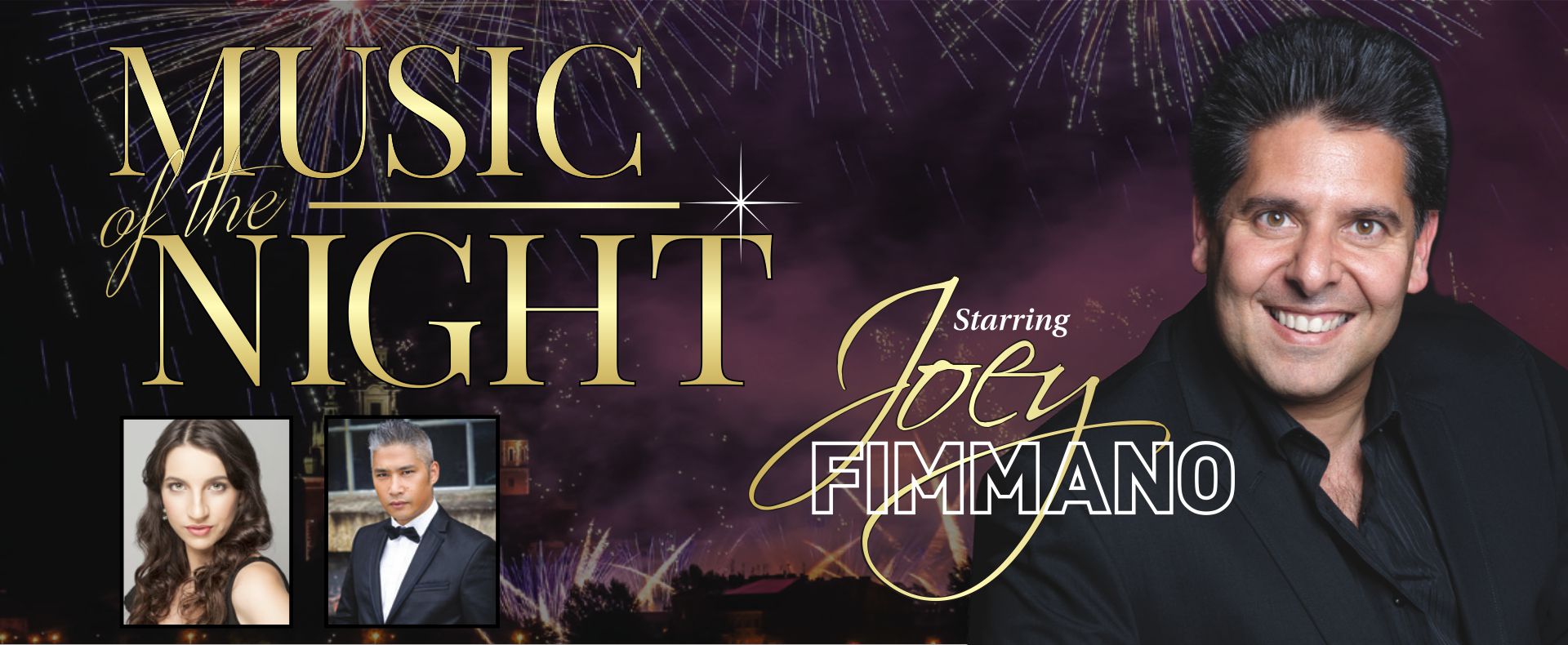 Producer
/ Ben Maiorana Entertainment
Music of the Night
An International Tribute to the music of Andrew Lloyd Webber
Music of the Night is an enchanting musical and visual spectacular presented by highly acclaimed multi award-winning international pianist vocalist Joey Fimmano.
Joey is joined on stage by the elite of Australian entertainment, star of musicals and theatre, Dexter Villa, star of Miss Saigon in the West End of London and Australia's leading soprano, Jessica Di Bartolo.
Joey made his debut on Australian TV with his performances on the piano accordion on Gordon Boyd's Showcase, Johnny Young's Talent Time in the late 70s then through the 80s and 90s continuing onto regular appearances on the Mike Walsh and Midday show and performed on Channel Seven's Sunrise with David Koch, and has since matured into one of Australia's finest performers. Joey has also been special guest of the Alan Jones Bel Canto Evening gala dinners and received standing ovations to his arrangement of Nessun Dorma.
Music of the Night will feature the music of Andrew Lloyd Webber, Phantom of the Opera, Evita, Cats, Les Miserables, Jesus Christ Superstar, Aspects of Love, Amigos Para Siempre, West Side Story, Carousel, Andrea Bocelli, Mario Lanza, Barbara Streisand, and exciting piano renditions of Flight of the Bumble Bee, William Tell Overture, You'll Never Walk Alone, Nessun Dorma and many more!
Music of the Night with all its grandeur, will leave you feeling charmed, uplifted, spirited, happy and exhilarated with the beautiful music and melodies loved by all who hear them. An enjoyable evening that will leave you standing for more!
It's rare to come across a talent of this caliber, Joey Fimmano is simply unbelievable – Alan Jones AO 2GB
18 May 2019 8:00 pm
Sold Out