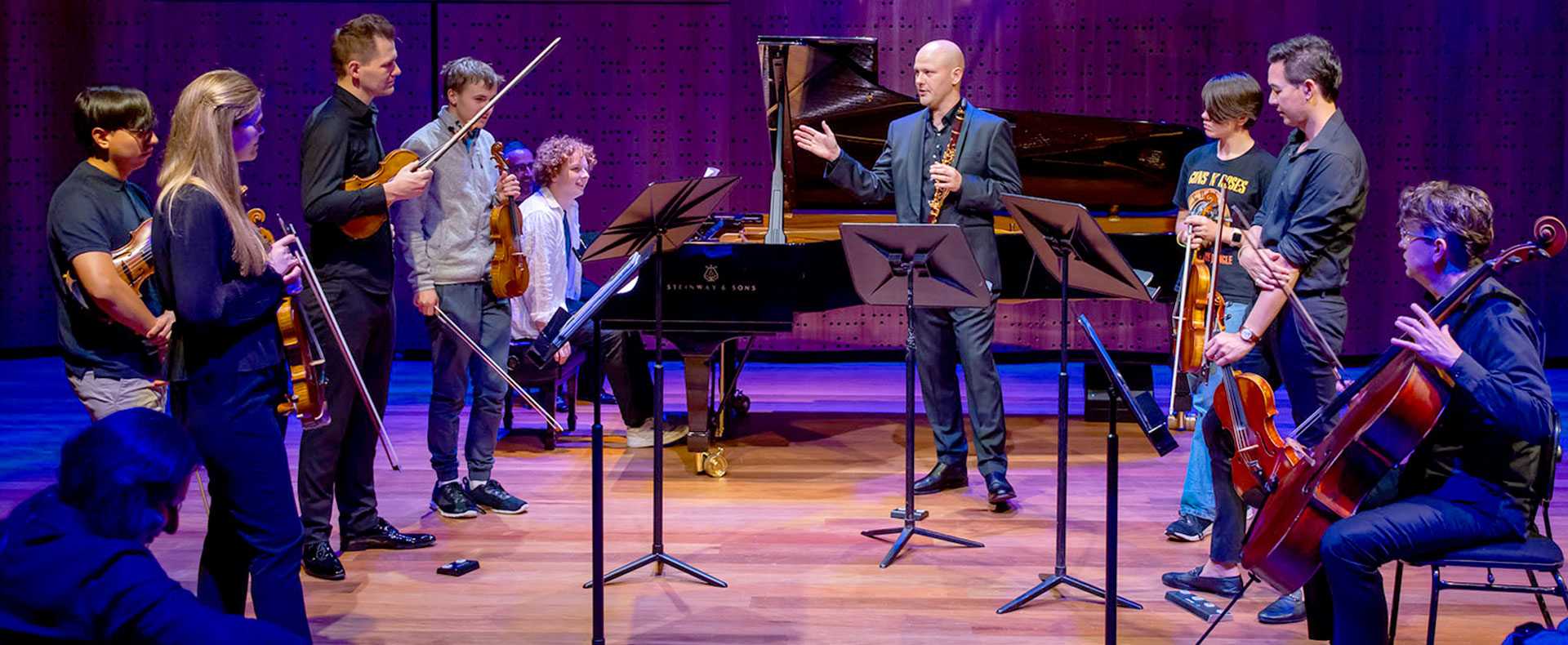 Photo
/ © Anna Kucera
Producer
/ Penrith Conservatorium
Music Composition Workshop
With Holly Harrison and Omega Ensemble
Tickets on sale soon!
Join us for an exclusive composition workshop featuring acclaimed Western Sydney composer Holly Harrison and Omega Ensemble. This workshop offers an opportunity to explore motivic development, rhythmic and textural devices, idiomatic writing for instruments, and the general usage of notation software. 
During the workshop, you will also have the chance to hear Omega Ensemble perform a new piece composed by Holly Harrison. Following the performance, there will be an engaging and interactive Q&A session where students will have the unique opportunity to delve deeper into the music and gain valuable insights from the talented musicians and the composer. 
---
Participant Information
This workshop is designed for HSC Music 1 and 2, and will be beneficial for Years 10 – 12 music students.