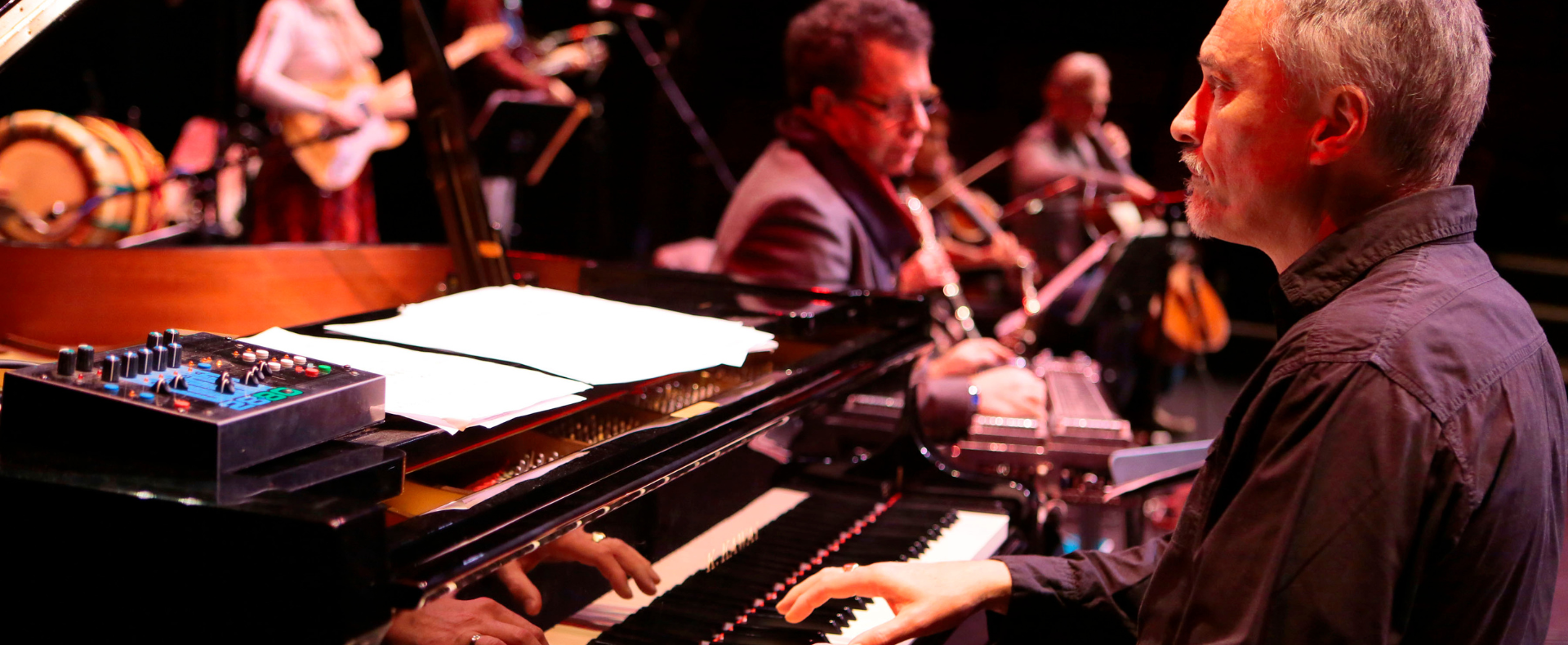 Photo
/ Peter Karp
Producer
/ Fusion Boutique & The Joan
Live & Local: Daley, Greening & Swanton
Open Fridays
Daley, Greening and Swanton is a super trio of Australian jazz, improv and world beat, bringing together three of the most highly esteemed players working in Australia today.
Accordionist and pianist Gary Daley, trombonist and trumpeter James Greening, and double bassist Lloyd Swanton have all been playing music professionally for nearly five decades, and between them have worked with practically anyone who's anyone in the Australian music scene. And in between, leading their own projects.
In their performance at The Joan, they will hold you spellbound with their captivating global rhythms and kaleidoscopic textural interplay.
Admission to Open Fridays: Live & Local is free. Walk-ins welcome.
This initiative is proudly supported by the NSW Government through the Culture Up Late Western Sydney program.
About Open Fridays
On Friday nights, The Joan's beautiful Borland Lounge comes to life with the tunes of local musicians. Join us for a laid-back evening with some of Western Sydney's best talents while you enjoy drinks and light bites from the Borland Bar. A perfect way to unwind at the end of the week.