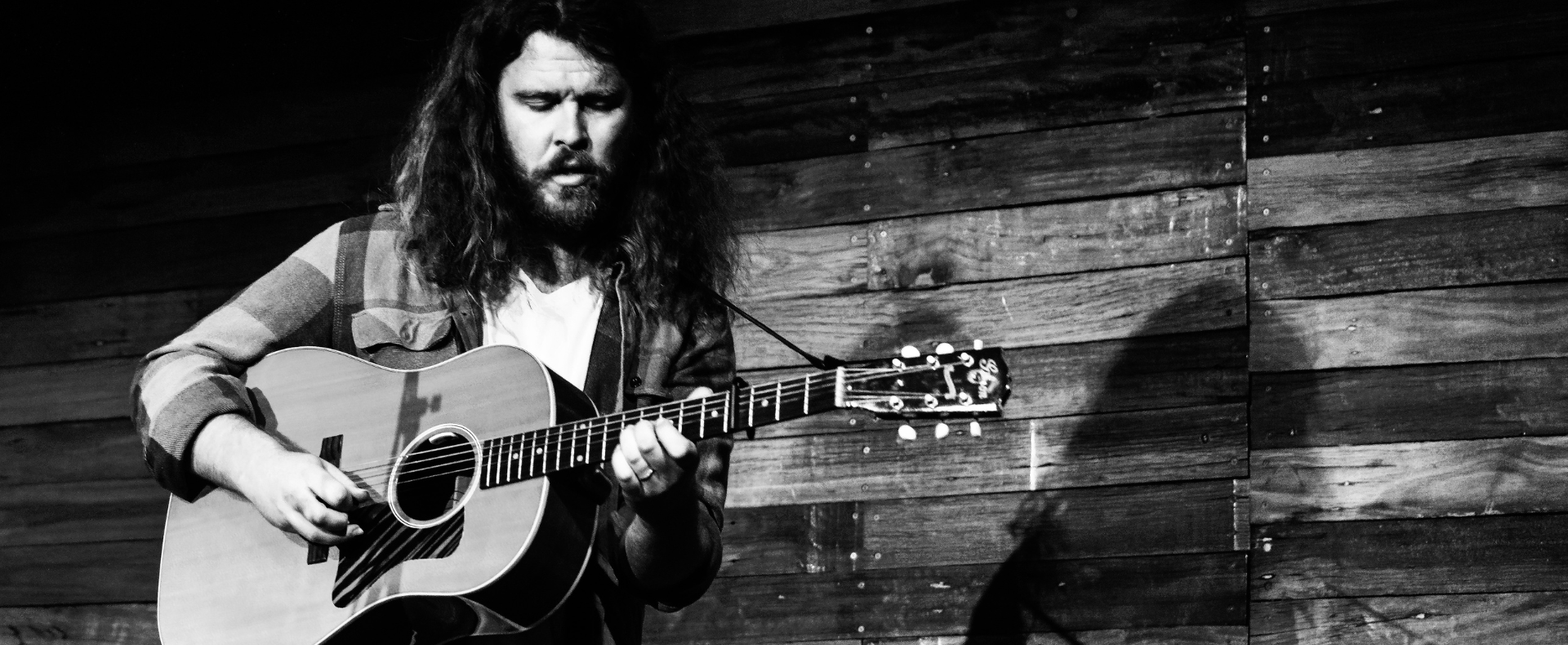 Photo
/ Cazeil Creative
Producer
/ Fusion Boutique & The Joan
Live & Local: CJ Stranger
Open Fridays
CJ Stranger returns to The Joan with his anticipated new album Coming Up For Air.
Stranger combines an Australian storytelling style with indie-grunge grit and a constantly adventurous guitar style. He will draw you in with humorous comments on the absurdities of everyday life before making you feel like you are the main character in an old folk-tale of woe.
His unique guitar playing has been widely recognised having worked with renowned Australian artists including William Crighton, John Schumann (Redgum), Middle Kids, Lisa McCune, Melody Pool, Coda Chroma, Angie Who as well as performing onstage in touring theatre productions such as Girl from the North Country (Bob Dylan).
His 2020 album Hey Stranger receive critical acclaim and widespread airplay across the country including Triple J and Double J. Listeners have often spotted influences such as Paul Kelly, Kurt Vile and Bob Dylan in CJ's songs combined with a guitar sound landing somewhere between Ry Cooder and J. Mascis. CJ (the alter ego of Cameron Henderson) lives on Darug Country, Blue Mountains, Australia.
This initiative is proudly supported by the NSW Government through the Culture Up Late Western Sydney program.
About Open Fridays
On Friday nights, The Joan's beautiful Borland Lounge comes to life with the tunes of local musicians. Join us for a laid-back evening with some of Western Sydney's best talents while you enjoy drinks and light bites from the Borland Bar. A perfect way to unwind at the end of the week.