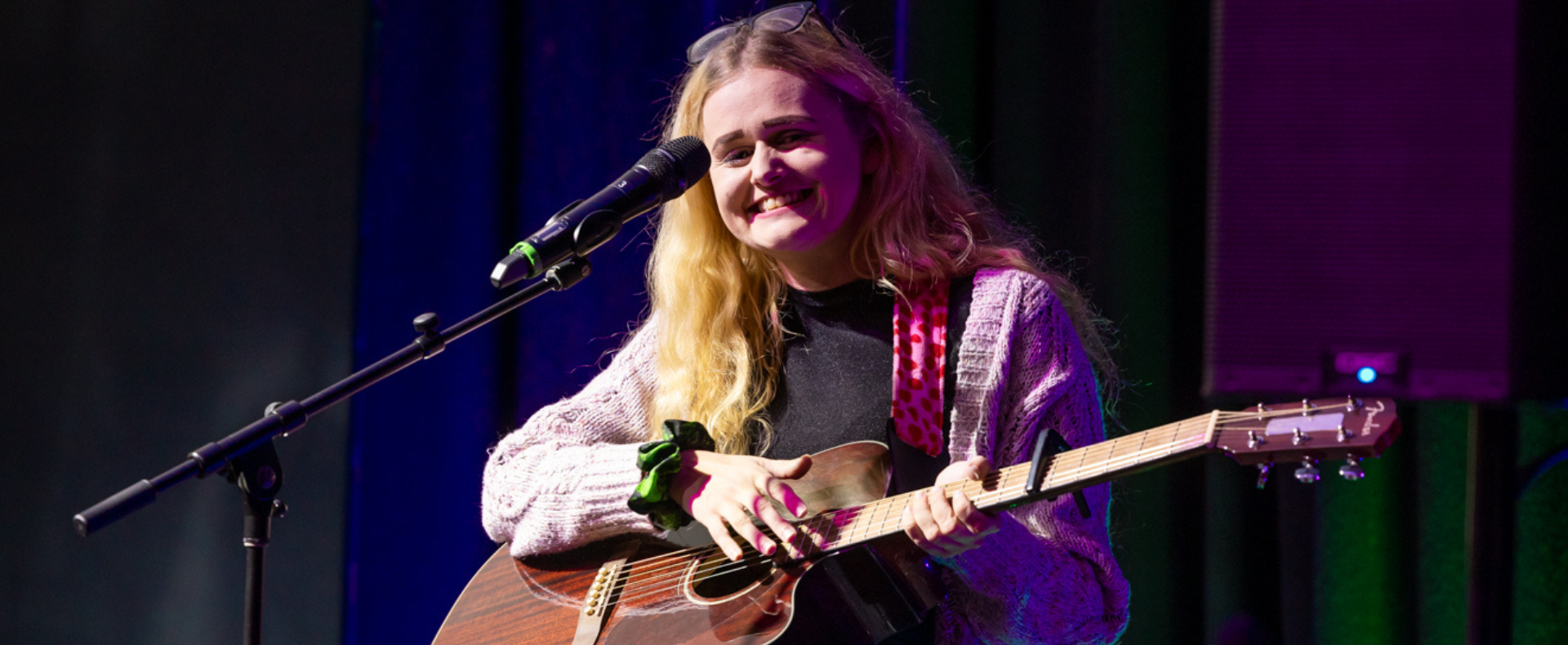 Photo
/ Maja Baska
Producer
/ Bree Love & The Joan
Live & Local: Bree Love
Open Fridays
Bree Lane is a singer-songwriter from the Penrith area. She is self-taught on guitar and have been singing and writing lyrics for most of her life. Her songs are an acoustic mix of narrative and poetic language and her music largely draws from her own lived experiences and stories.
Admission to Open Fridays: Live & Local is free. Walk-ins welcome.
This initiative is proudly supported by the NSW Government through the Culture Up Late Western Sydney program.
About Open Fridays
On Friday nights, The Joan's beautiful Borland Lounge comes to life with the tunes of local musicians. Join us for a laid-back evening with some of Western Sydney's best talents while you enjoy drinks and light bites from the Borland Bar. A perfect way to unwind at the end of the week.