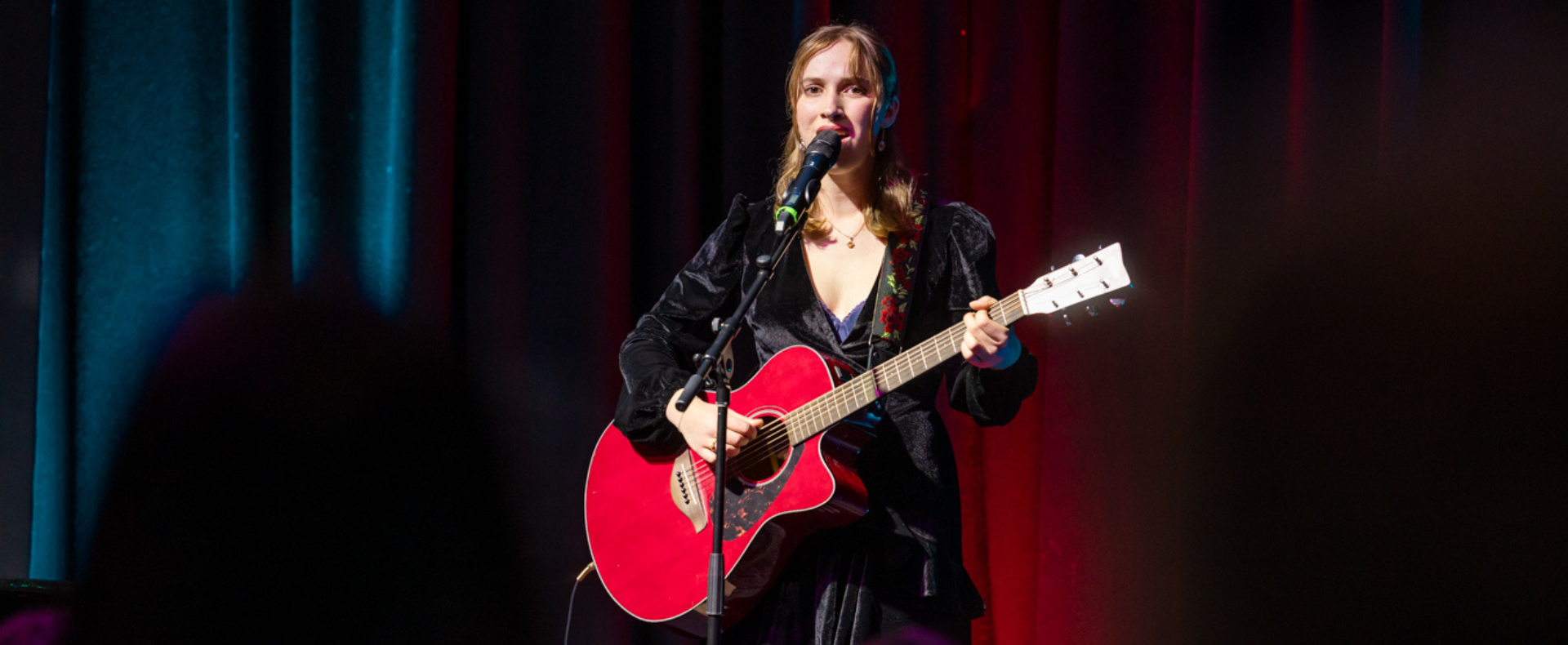 Photo
/ Maja Baska
Producer
/ The Joan
Live & Local: Alina Grace
Open Fridays
Don't miss Best in the West WINNER Alina Grace perform at Open Fridays.
Alina has released three albums of original songs. The first when she was just 12 years old for a school project. This sparked her passion for song writing and she has been honing her skills ever since.
Alina will perform her winning song 'The Man in the Painting', 'Say My Name' from her EP released this year, as well as covers from artists such as Taylor Swift, The Indigo Girls and Bebadobee.
Alina takes inspiration from artists such as Taylor Swift, Jeff Buckley, Jacob Collier, Ella Fitzgerald and Amy Winehouse.
ABOUT OPEN FRIDAYS
On Friday nights, The Joan's Borland Lounge comes to life. Join us for a drink, some nibbles and some easy entertainment. From local musicians, to art classes, community projects, cabaret and theatre, trivia and games; there's a great mix of fun on offer.
Come and join us for a relaxed end to the week. Our Borland Bar opens from 5pm.