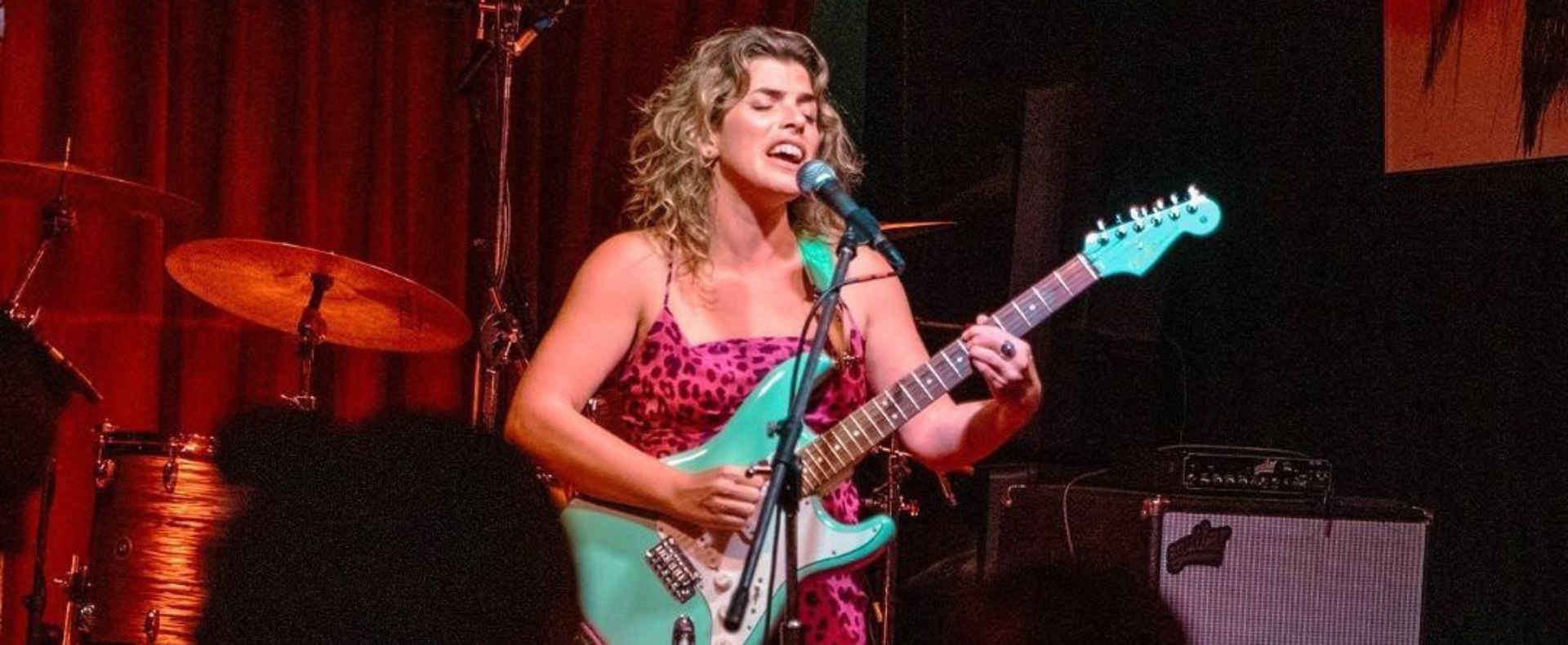 Live and Local: Colette Estelle
Open Fridays
Fremantle-born artist Colette Estelle is a singer-songwriter and guitarist.
Colette's voice is melodic with smoky tones, and her musical style combines the old-school jazz feel of Marilyn Monroe with the new school of Amy Winehouse, while adding a touch of Pop, Bossa Nova, Reggae, and 90s R&B influences. Think: Steely Dan meets Amy Winehouse and Tom Misch.
Coming from a background in theatre, Colette possesses a strong presence on stage, and has a wonderful ability to connect with her audience. Colette is an energetic and deeply sensitive artist, which is evident in her work. She does not waver at revealing her vulnerability and inner life through her music, whether lyrically or simply through performance. Her power on stage is in her truth, and vibrant, sensual energy.
ABOUT OPEN FRIDAYS
On Friday nights, The Joan's Borland Lounge comes to life. Join us for a drink, some nibbles and some easy entertainment. From local musicians, to art classes, community projects, cabaret and theatre, trivia and games; there's a great mix of fun on offer.
Come and join us for a relaxed end to the week. Our Borland Bar opens from 5pm.