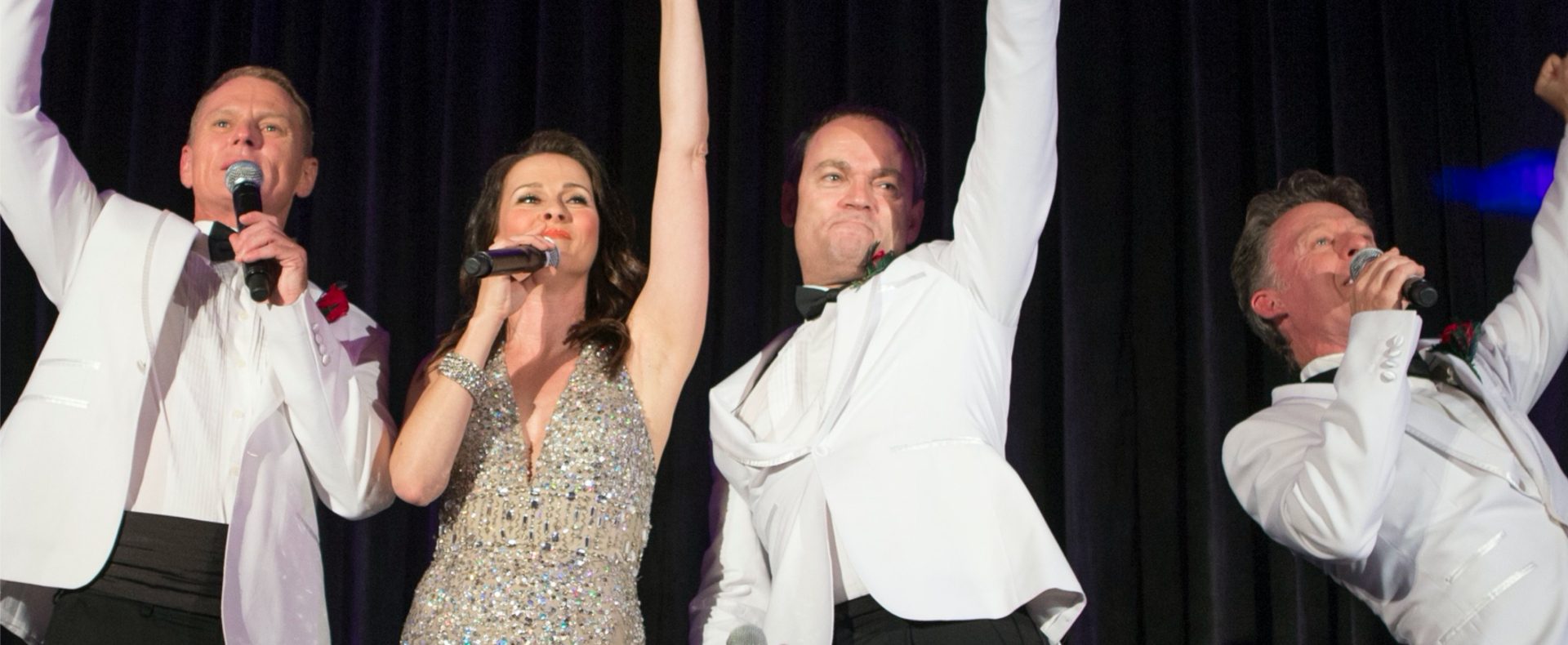 LEADING MEN WITH A LEADING LADY
IMPORTANT UPDATE: Cancellation of Leading Men with a Leading Lady at The Joan on 22 April 2020
In this rapidly evolving situation as our community faces the threat of the novel Coronavirus (COVID-19) and a slew of events across Australia are cancelled and venues close, we are looking very carefully at our programming and options.
On 18 March the Prime Minister announced a ban on non-essential gatherings of more than 100 people, effective immediately and in NSW the ban is in force until midnight on 16 June 2020. The immediate effect of this ban is a closure of The Joan's three theatres.
We have decided that it is both responsible and prudent to cancel Leading Men with a Leading Lady at The Joan on 22 April 2020.
We will offer 3 options for your ticket: to process a refund (which in most cases will be automatically credited to purchasers), you can donate your refund or you can opt to hold your refund in credit for 12 months. We will be sending an email to all ticket holders so you can inform us your preferred option. Please bear with us as we work through our lists.
This best of Broadway inspired act features three leading men and one female star, who all have played leading roles in Australia's most popular musicals including Les Misérables, The Phantom of the Opera, Jesus Christ Superstar, Beauty and the Beast, Joseph and the Amazing Technicolour Dreamcoat, Guys and Dolls, Spamalot, Wicked, Hairspray, Singing in the Rain and Priscilla Queen of the Desert.
With charm, charisma, soaring vocals,amazing harmonies, beautiful costumesand professionalism to burn, Leading Men With a Leading Lady takes you beyond themusical theatre experience.
Cast & Creatives
Ian Stenlake, Wayne Scott Kermond, Rodney Dobson and Danielle Barnes
---
Subscribe & Save!
Choose any six shows in the season, securing your ticket, your favourite seat and our lowest ticket price. There is also flexibility to exchange for another show at no cost if your plans change – you never know when a holiday might pop up! At $120 per subscription this is an excellent gift idea, and if you're keen on the whole year, you can buy two.
Learn More