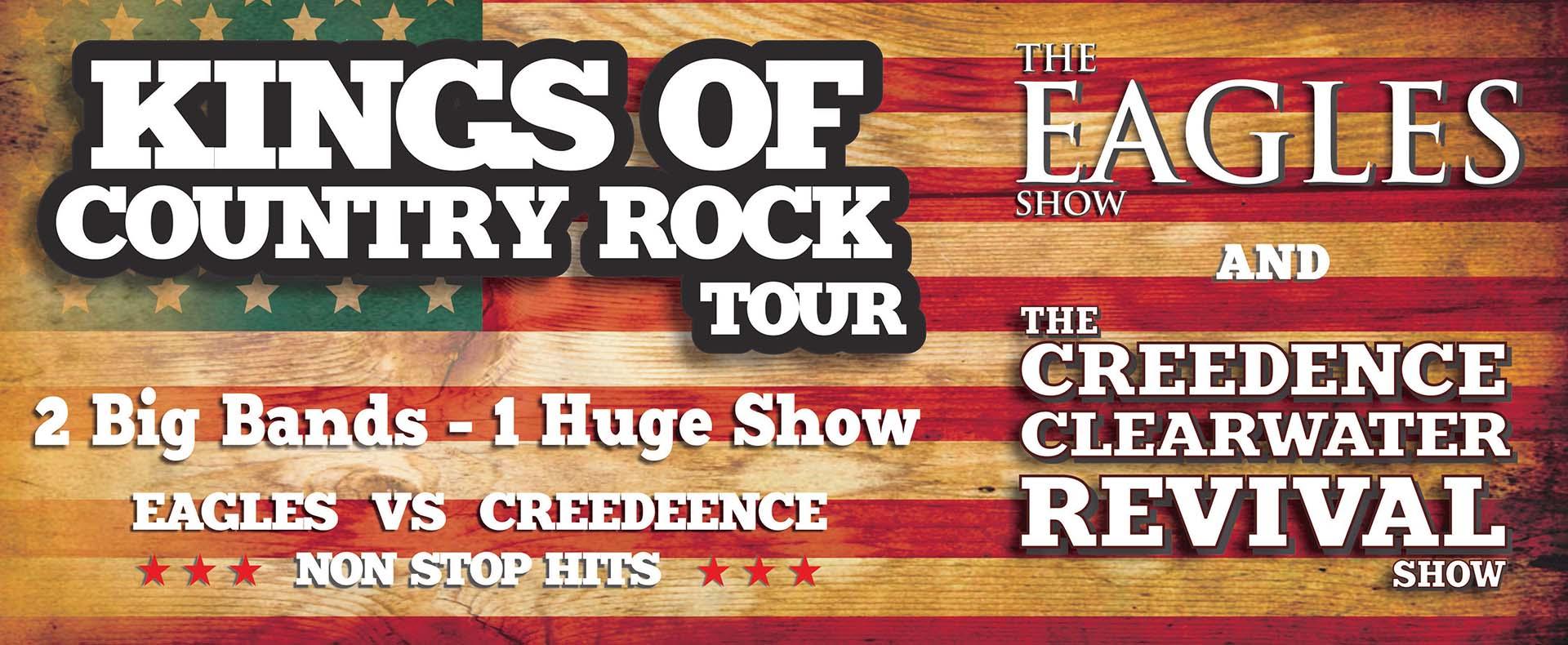 Producer
/ Little Big Rock Entertainment
Kings of Country Rock Tour
An epic musical salute to Americas number one country rock legends: The Eagles and Creedence Clearwater Revival
This two-hour stage spectacular captures the sounds and excitement of Americas country rock icons. Featuring all the timeless rock and roll classics that defined The Eagles and CCR as 1970s superstars.
Part one of the highly acclaimed show takes the audience on a musical journey of The Eagles – the highest-selling American band in U.S. Master pieces such as; Take It Easy, Desperado, Hotel California and Life in the Fast Lane – are all faithfully reproduced.
Part two of the show kicks into overdrive, featuring the chart topping sounds of San Francisco's favourite sons – Creedence Clearwater Revival – With more than 26 million album sales in the U.S. alone, it was CCR's take of Dale Hawkins' rockability classic "Suzie Q" that set an impressible force in motion and making the band a platinum household name.
CCR anthems such as Proud Mary, Bad Moon Rising, Up Around The Bend and Born On The Bayou are sure to set the dance floor ablaze.
The Kings of Country Rock Tour is much more than a concert; it's the ultimate rock experience. The cast of multi-talented & internationally respected musicians bring to life a stage show unlike any other. So get aboard proud Mary, as we set sail down the dark desert highway of the 1970s featuring the platinum hits of The Eagles' and Creedence Clearwater Revival's.
22 Feb 2019 8:00 pm
Sold Out