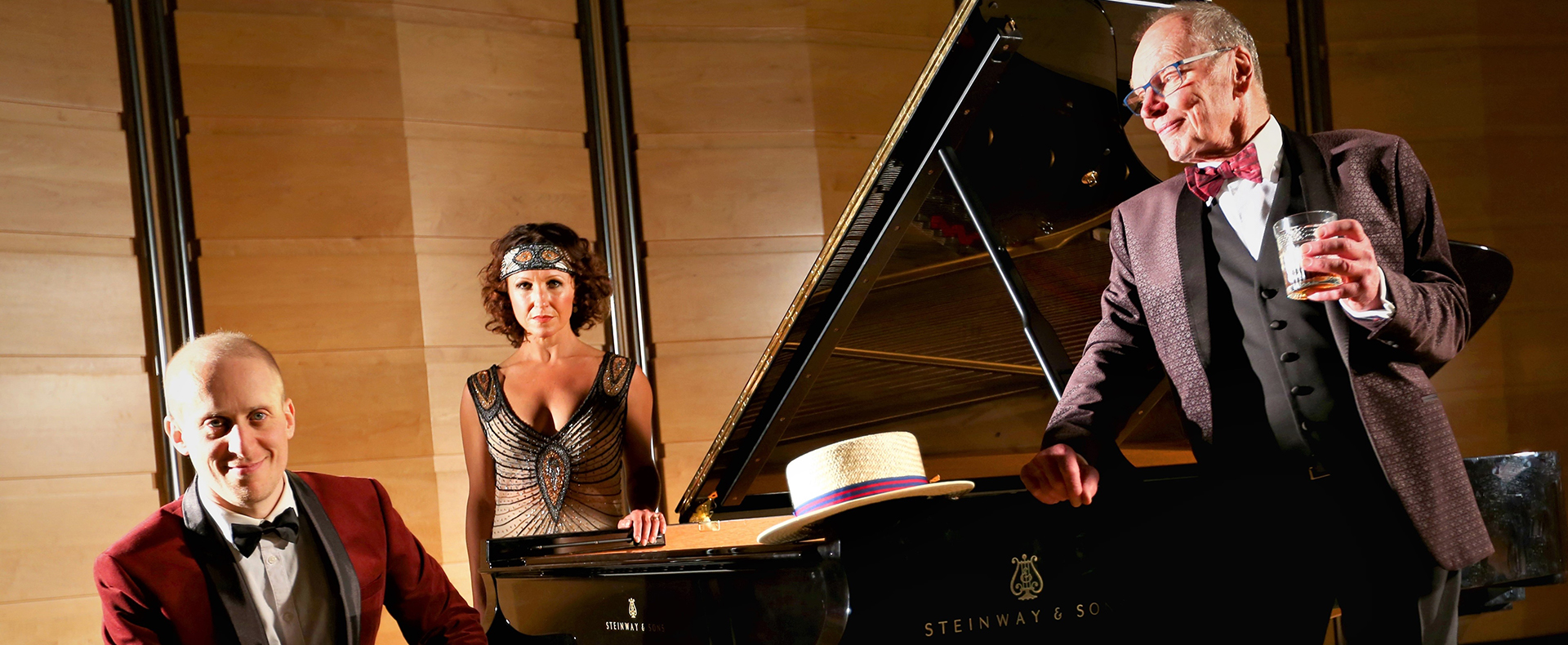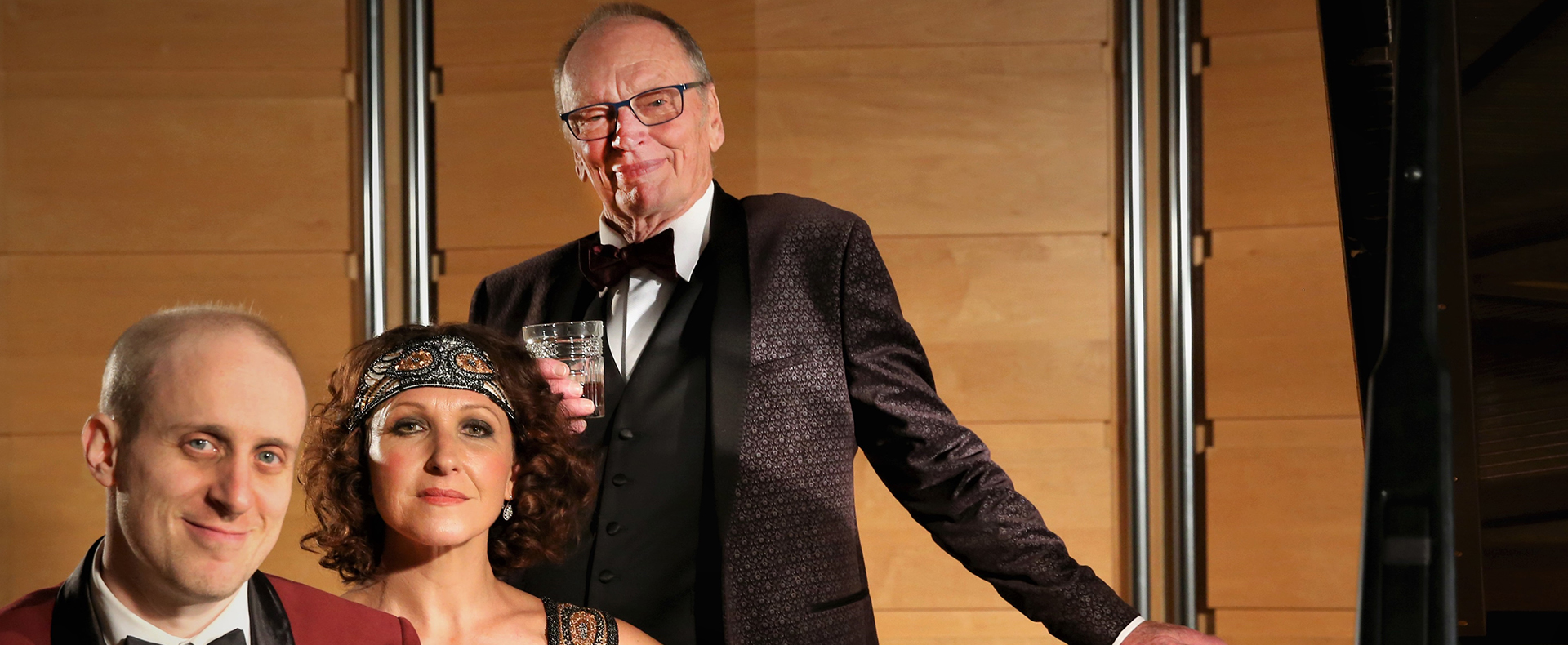 John Bell & Simon Tedeschi – Echoes of the Jazz Age
A world premiere performance.
Starring John Bell, Simon Tedeschi and Blazey Best
Based around the essay by F. Scott Fitzgerald – with contributions by other luminaries of the day
Music by Louis Armstrong, George Gershwin, Scott Joplin, Fats Waller, and more.
A lively evocation of the Roaring Twenties through words and music, presented by two of Australia's leading artists.
Theatre icon and National Living Treasure, John Bell AO OBE and internationally acclaimed pianist, Simon Tedeschi together at The Joan in their third thrilling collaboration.
Bell is one of Australian theatre's most illustrious figures, having played a role in the development of our nation's rich artistic culture as an actor and director, and founder of Bell Shakespeare. Tedeschi is one of the most acclaimed and sought-after pianists in Australia, known equally for his performances of Schumann, Grieg and Mussorgsky as his Gershwin and jazz collaborations.
Held together by Scott Fitzgerald's famous essay Echoes of the Jazz Age, the programme includes snippets of T.S. Eliot, Groucho Marx, Mae West, W.C Fields and Dorothy Parker along with the music of George Gershwin, Fats Waller, and Jelly Roll Morton.
Dazzling music, a touch of gravitas and just a whiff of nostalgia… a tantalising trip back in time with John Bell and Simon Tedeschi – plus the amazing Blazey Best.
Creative development for Echoes of the Jazz Age is generously supported by City Recital Hall and the Joan Sutherland Performing Arts Centre.
Cast & Creatives
John Bell / Orator
Simon Tedeschi / Pianist
Blazey Best / Performer
John Bell / Directed by
Cinque Artist Management / Produced by
Erin Shaw / Stage Manager
Matt Cox / Lighting Design
Simon Tedeschi, Phillip Johnston / Music Curated by
Steve Polydorou / Photography
A Space Apart / Videography
Vintage Now / Dress by
---
GO A LITTLE DEEPER
Post 7.30pm show Q & A, meet the artists and merchandise sales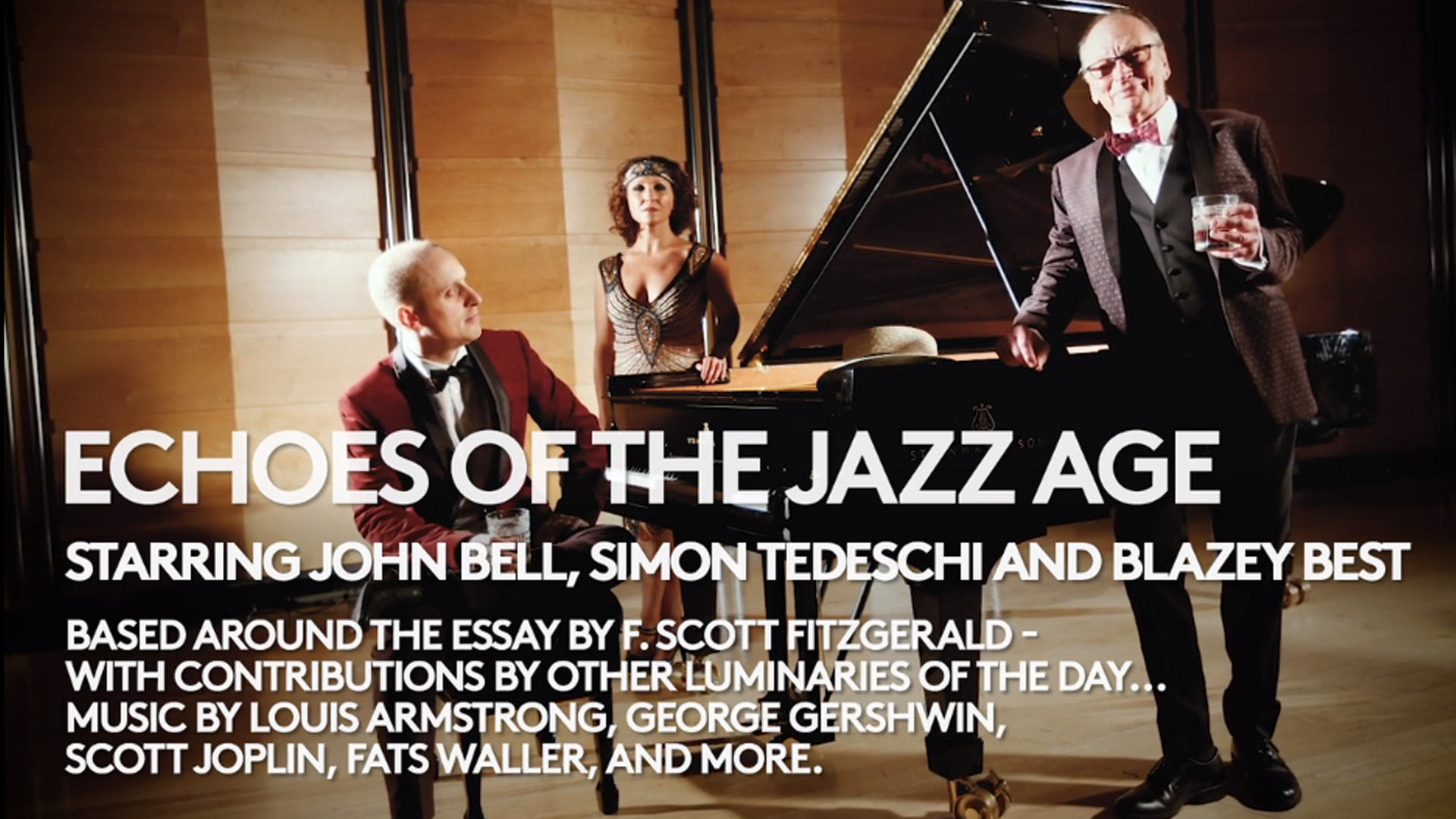 Play
Subscribe & Save!
Subscribe to a year of creative experiences.
Four pack – save 10% | Six pack – save 12% |  Eight pack – save 15%
Learn More