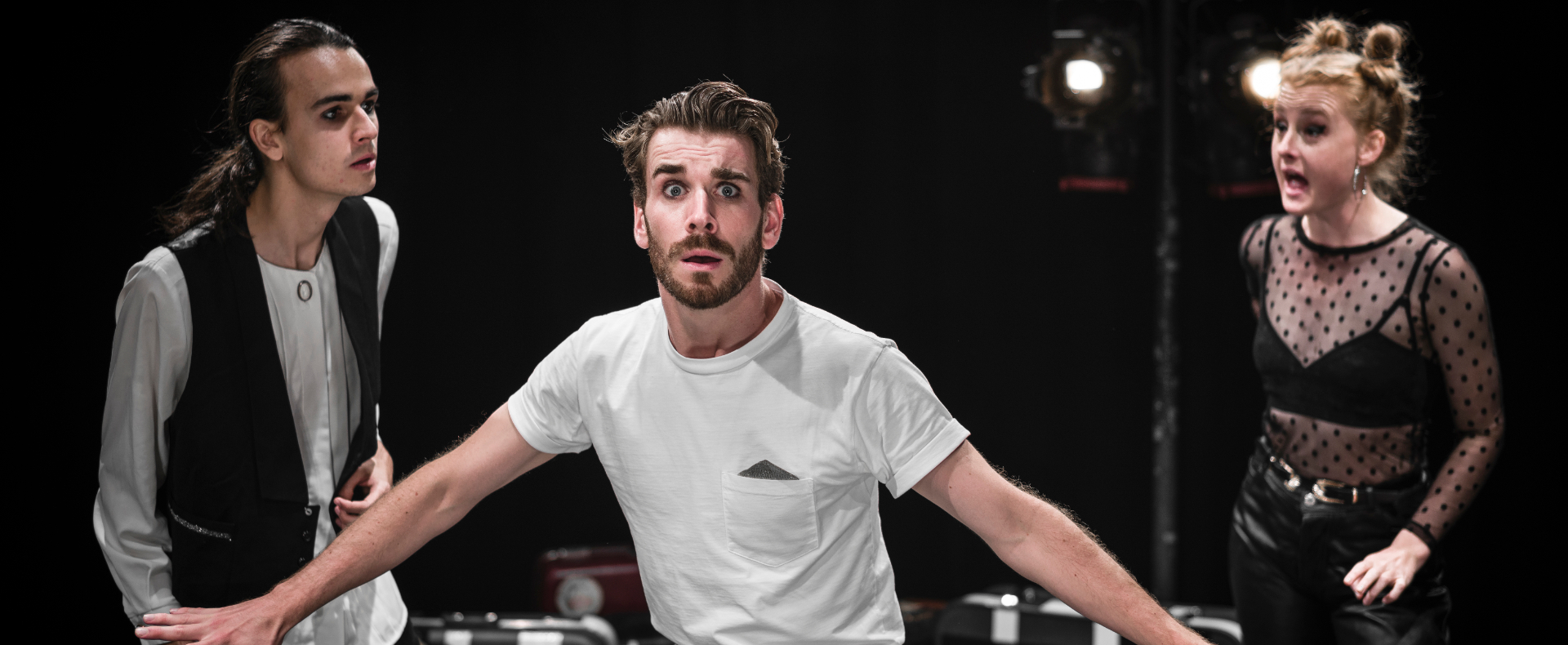 JEKYLL & HYDE
IMPORTANT UPDATE: Cancellation of Jekyll & Hyde on 8 and 9 May 2020
In this rapidly evolving situation as our community faces the threat of the novel Coronavirus (COVID-19) and a slew of events across Australia are cancelled and venues close, we are looking very carefully at our programming and options.
We have decided that it is both responsible and prudent to cancel Jekyll & Hyde on 8 and 9 May 2020.
We will offer 3 options for your ticket: to process a refund (which in most cases will be automatically credited to purchasers), you can donate your refund or you can opt to hold your refund in credit for 12 months. We will be sending an email to all ticket holders so you can inform us your preferred option. Please bear with us as we work through our lists.
Meet the most delightfully evil man alive, Mr Hyde.
This ridiculous rendition of Robert Louis Stevenson's classic novel, Jekyll and Hyde is retold by a team of charmingly 'French' performers with the help of the audience.
Gather up your friends, lovers, and distant cousins, and prepare to unleash your inner monster!
A Slightly Isolated Dog have built a reputation for shaking up well-known stories, and injecting their trademark outrageous physical comedy and twisted pop songs to the telling. It's gloriously silly fun.
"Joyful, positive, sexy, hilarious and clever."
Pantograph Punch
SUBSCRIBE & SAVE!
Subscribe to a year of creative experiences.
Eight pack – save 15% (and get a free Penrith Arts Lover membership) |
Six pack – save 12% | Four pack – save 10%
Learn More