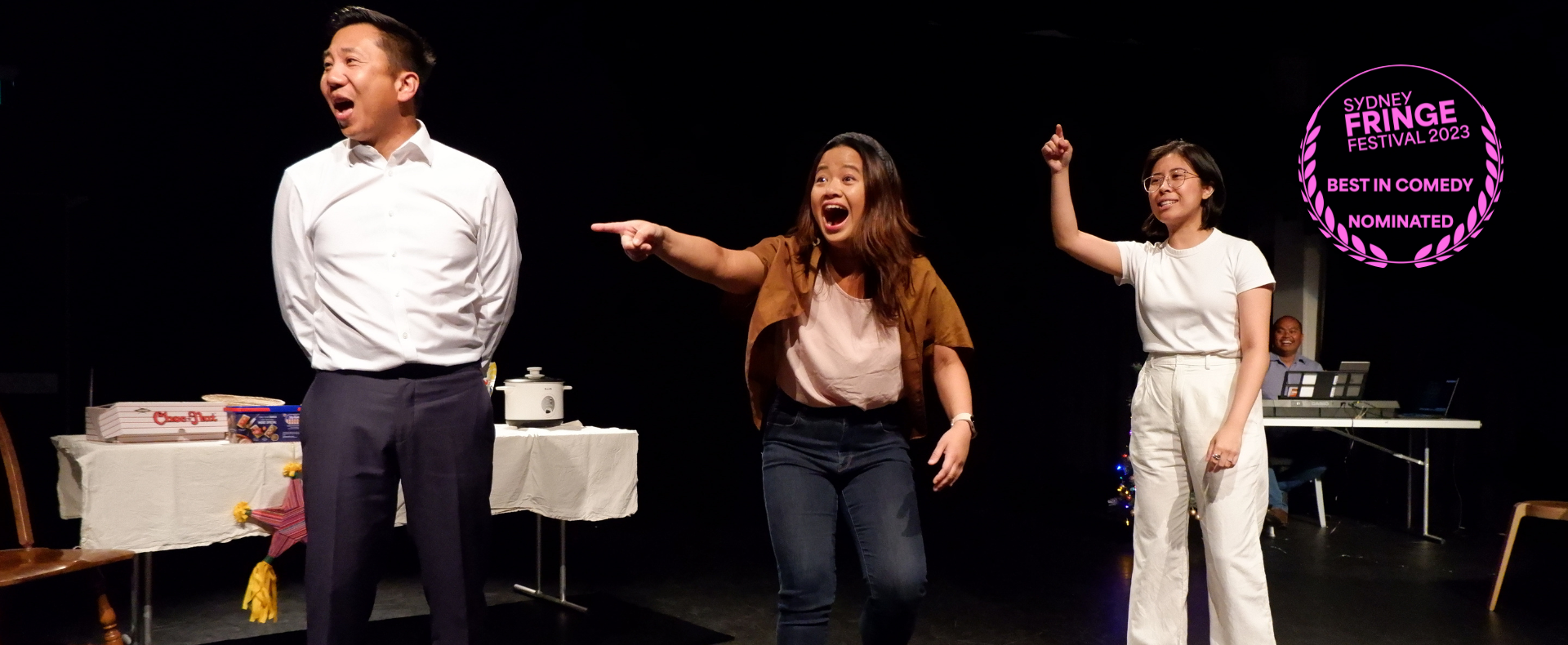 Photo
/ Kats Castañeda
Producer
/ Fillow Talk, The Joan and Q Theatre
Fillow Talk Out West
Presented by Open Fridays and Q Theatre
Join in the fun with this interactive Filipino comedy experience. This laugh out loud improvised show by the Fillow Talk crew from Western Sydney will be performed in Penrith at The Joan for the first time!
The show promises a night of petty issues unraveling into a full blown family drama, unlimited unsolicited advice, Catholic guilt, and the lingering fear of someone else singing your karaoke song.
Get the party started and come in early – we welcome you to join in and have some karaoke fun in the Borland Lounge before we start the show. Who knows, your song might inspire some of the Fillow Talk crew's scenes. Delicious Filipino snacks included!
ABOUT OPEN FRIDAYS
On Friday nights, The Joan's Borland Lounge comes to life. Join us for a drink, some nibbles and some easy entertainment. From local musicians, to art classes, community projects, cabaret and theatre, trivia and games; there's a great mix of fun on offer.
Come and join us for a relaxed end to the week. Our Borland Bar opens from 5pm.
Doors open from 5pm for karaoke
Fillow Talk at 6pm