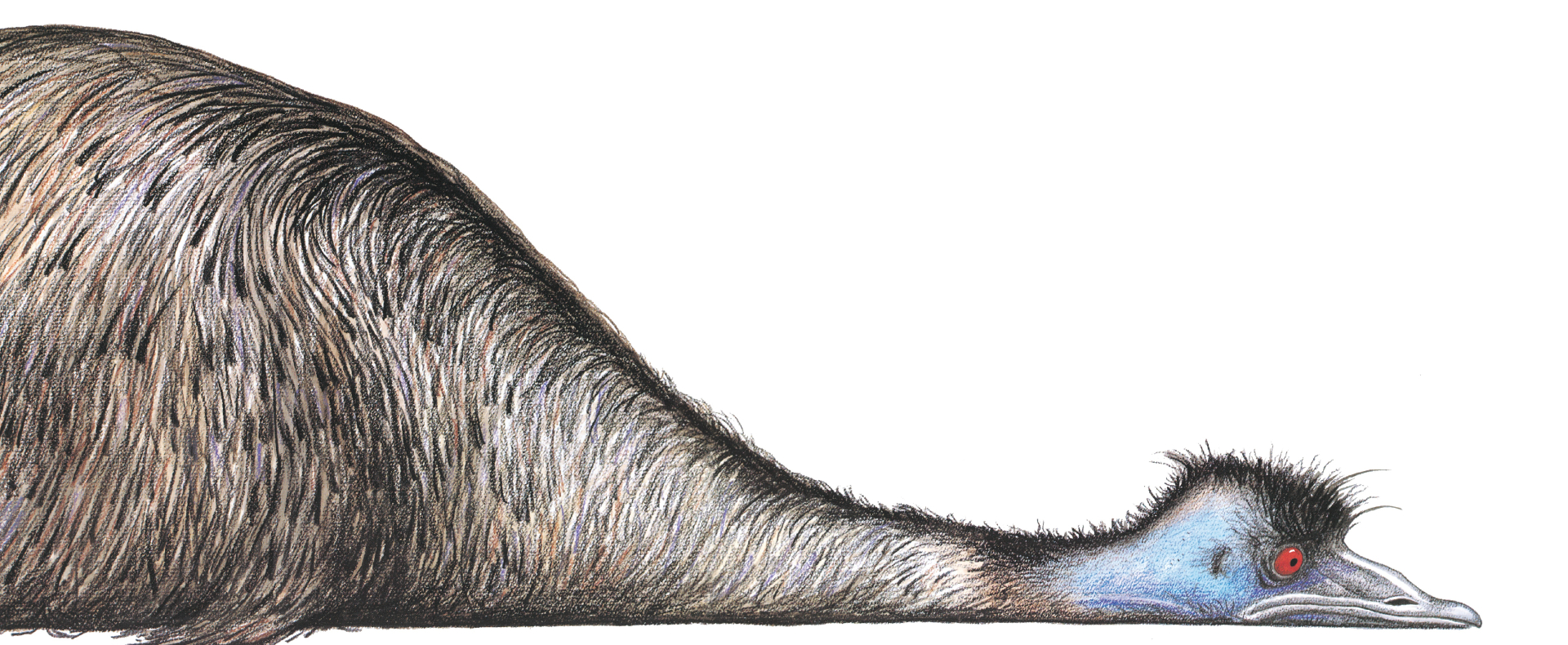 Photo
/ Rod Clement
Producer
/ Monkey Baa Theatre Company
EDWARD THE EMU
IMPORTANT UPDATE: Cancellation of Edward the Emu on 20 & 21 November 2020
Following the current rules and guidelines from the Australian Government restricting the manner in which entertainment venues are permitted to open and operate, including capacity and social distancing requirements; combined with border closures and additional factors preventing companies touring and rehearsing, this event will not be proceeding. 
Hence, Edward the Emu on 20 & 21 November 2020 is cancelled. We will offer 3 options for your ticket: to process a refund (which in most cases will be automatically credited to purchasers), you can donate your refund or you can opt to hold your refund in credit for 12 months. We will be sending an email to all ticket holders so you can inform us your preferred option. Please bear with us as we work through our lists.
The award-winning Monkey Baa team brings to the stage a new imagining of the classic Australian books by Sheona Knowles and Rod Clement.
Edward is bored with his lot. Being the only emu at the zoo has left him feeling glum and under the impression that the grass is greener in everyone else's enclosure.
Maybe being a seal, or a lion, or a snake might be a better option in life for a lonely bird? Convinced that the other creatures are more popular, Edward breaks ranks and goes to find the fun.
Meanwhile the Keepers are in hot pursuit, hunting high and low to relocate their crowd-pleasing, much-loved feathered attraction. Edward stays one step ahead until he's ready to head home; concluding that being an emu might be just right after all. Back at HIS pen, a very shocking but welcome surprise awaits… he's been replaced by the rather wonderful Edwina the Emu!
Lonely no more, the pair are soon the expectant parents of 10 eggs. With the impending arrival of their large family, Edwina is driven to find the right job to support her brood. Whilst Edward assumes nesting duties, she throws her hat in the job-market ring and heads out into the world. Trying all sorts of roles on for size, from dancer to waiter, she discovers she's not the right fit for any of the human jobs!
Audience info | Ages 4 – 9
Cast & Creatives
Sheona Knowles and Rod Clement / BASED ON THE PICTURE BOOKS BY
Eva Di Cesare / WRITTEN FOR THE STAGE BY
Eva Di Cesare / DIRECTED BY
SUBSCRIBE & SAVE!
Subscribe to a year of creative experiences.
Eight pack – save 15% (and get a free Penrith Arts Lover membership) |
Six pack – save 12% | Four pack – save 10%
Learn More
Friday 20 November 12pm is a school performance
Please be sure to check our Information for Teachers page for details on our venue, location and other practicalities around booking and risk assessment.
Teaching Artists Workshop
Join the team at Monkey Baa for a practical and hands on workshop experience that will give students the opportunity to gain a greater understanding of the puppetry techniques that will be used by the performers in Edward the Emu. Students will be guided by our professional Teaching Artists to explore the characters and themes in the books 'Edward the Emu' and 'Edwina the Emu' through voice and movement activities designed to build students' skills and confidence in Drama.
This incursion is available to schools booked for Edward The Emu at The Joan!
Either Friday 6 November or Monday 9 November 2020
Facilities: Classroom space, max. 30 students
Age range: Lower to middle primary
Time: There are two workshop lengths:
Students in Pre-schools and Kindergarten do a 45-minute workshop.
Students in Years 1 – 4 do a 60-minute workshop.
Applications: We will email you an application link to apply for this school incursion once schools have booked for a schools performance. Due to practical limitations, a maximum of two schools will be offered to host these workshops. Schools are eligible to apply when they have paid the booking deposit for Edward The Emu at The Joan. For booking details, please see the The Joan's 2020 Schools Booking Form