Concertos on Fire
Music, movement, fire and spectacle
Concertos on Fire explores dynamic new directions in classical concert presentation with one of Australia's most well known violin concertos: Maninyas by Ross Edwards alongside the premiere of a brand new concerto Tale of The Firebird by Chloé Charody for fire-taming violinist Sonja Schebeck and interdisciplinary acrobatic ensemble The Freestyle Orchestra.
Fire becomes an instrument of the ensemble, musicians fly and music springs to life from all corners of the theatre.
This presentation integrates contemporary art-music, modern circus and physical theatre, representing the inextricable connection between music and movement.
Cast & Creatives
Chloé Charody / Composer
Sonja Schebeck / Violinist
The Freestyle Orchestra / Acrobatic Ensemble
Ross Edwards / Composer
01 Jun 2019 7:30 pm
Sold Out
---
GO A LITTLE DEEPER
• Pre-show talk 6.45pm, prior to 7.30pm performance
• Post show Q&A and merchandise sales.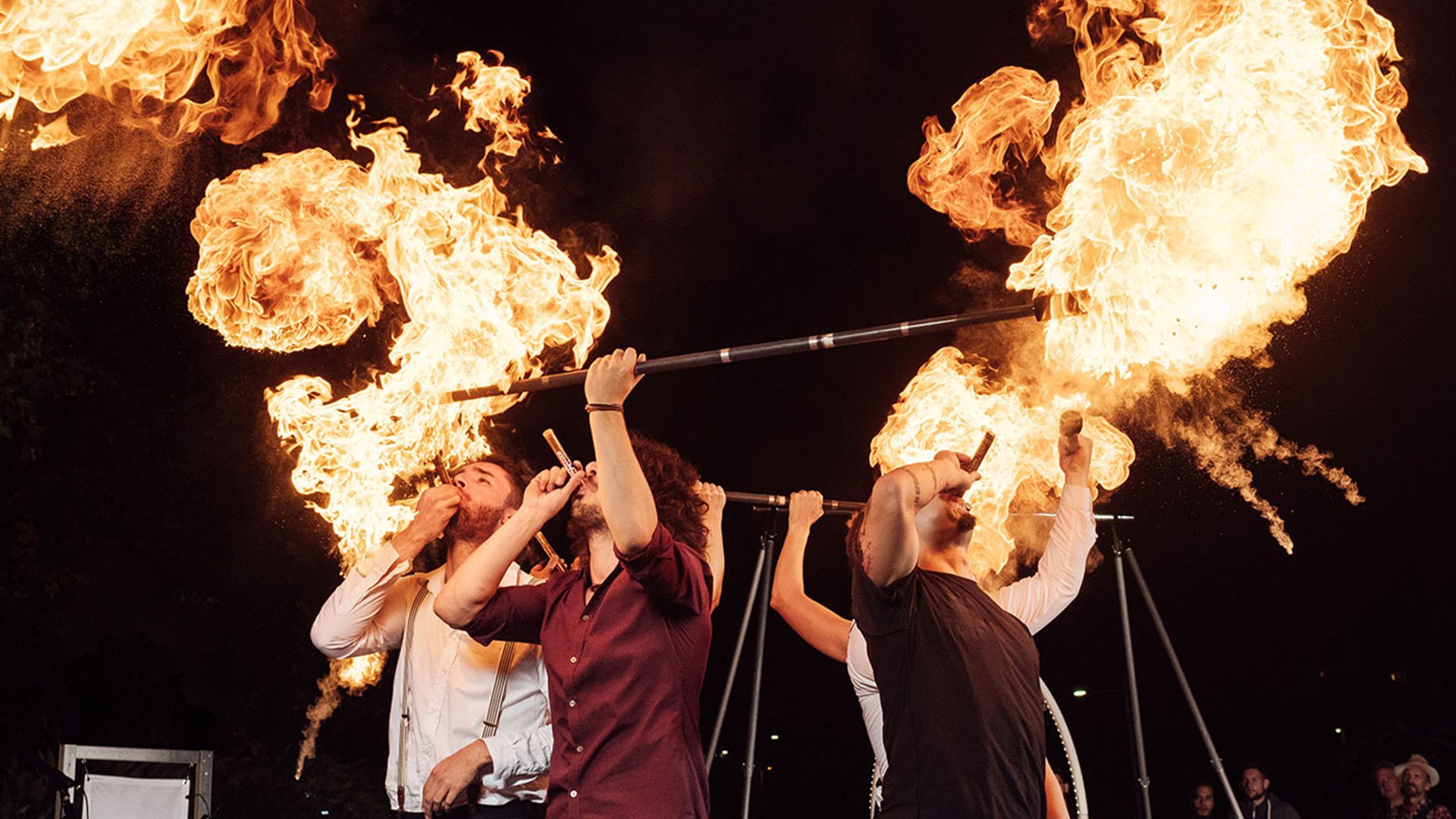 Play
Subscribe & Save!
Subscribe to a year of creative experiences.
Four pack – save 10% | Six pack – save 12% |  Eight pack – save 15%
Learn More