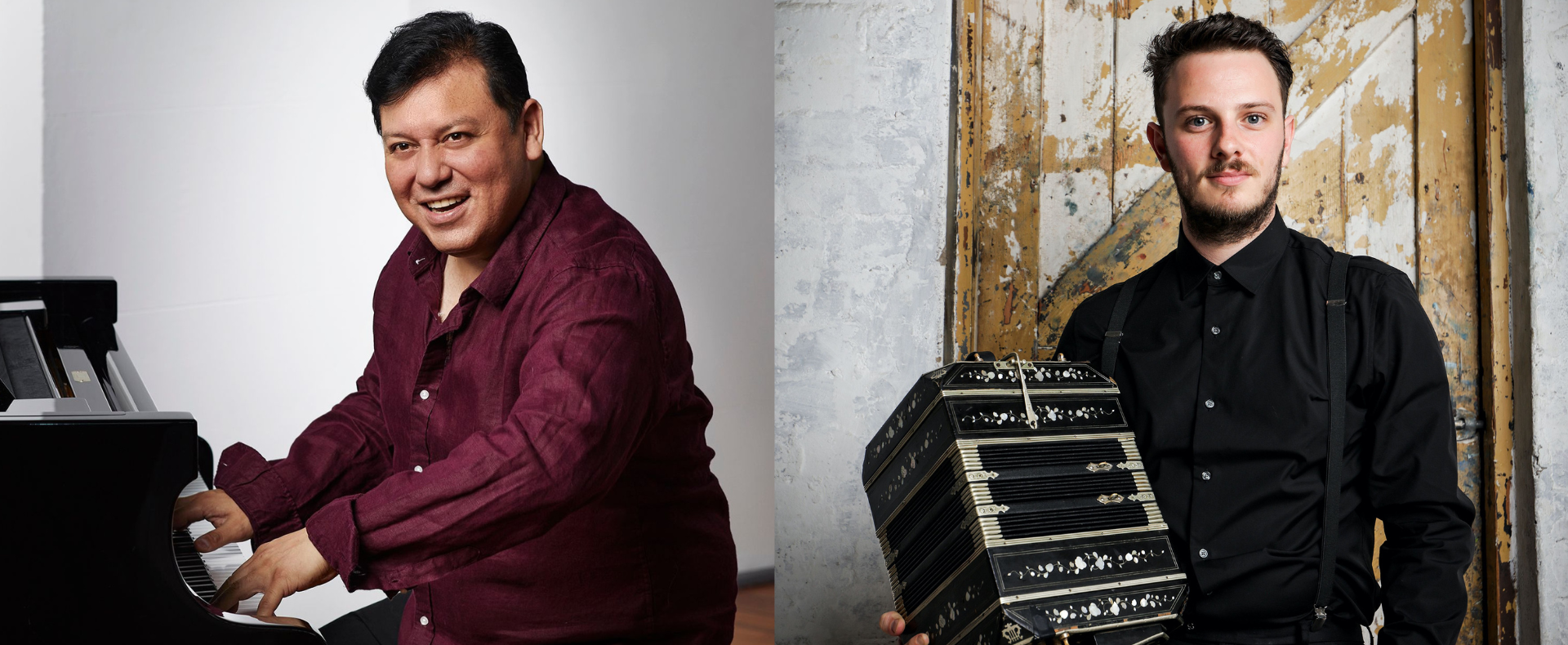 Photo
/ Left: Keith Saunders, Right: Nicole Cleary
Producer
/ Cinque Artist Management
Con Bandoneón!
Salon: Daniel Rojas and Stephen Cuttriss
Two of Australia's leading tango musicians Daniel Rojas (Sydney) and Stephen Cuttriss (Melbourne) are reunited for a night of electrifying tango and folk music in this intimate Salon concert. With the passion of South America bubbling in his blood, Chilean-born composer and pianist, Daniel Rojas performs the best-loved music of Latin America. Prizewinner in the 2021 International Piazzolla Music Competition, Rojas continues the legacy of such icons as Consuelo Velazquez, Zequinha de Abreu and Astor Piazzolla, while celebrated bandoneón player, Stephen Cuttriss ignites the sonic soundscapes of Argentina on this unique and evocative instrument. Join these two Latin American specialists in a riveting recital that reimagines tango as chamber music – from traditional tango to Piazzolla's nuevo tango, original compositions, and classical classics.
PROGRAMME
Astor Piazzolla, Osvaldo Pugliese, Bach, Ravel and Rojas.
Cast & Creatives
Daniel Rojas / Piano
Stephen Cuttriss / Bandoneón
The Prices and How to Save
See more and save! In 2023, we are offering a pick-and-mix package discount of between 10 and 20% depending on how many shows you select.
3 shows – 10% off all tickets
5 shows – 15% of all tickets
8 shows and more – 20% of all tickets
---