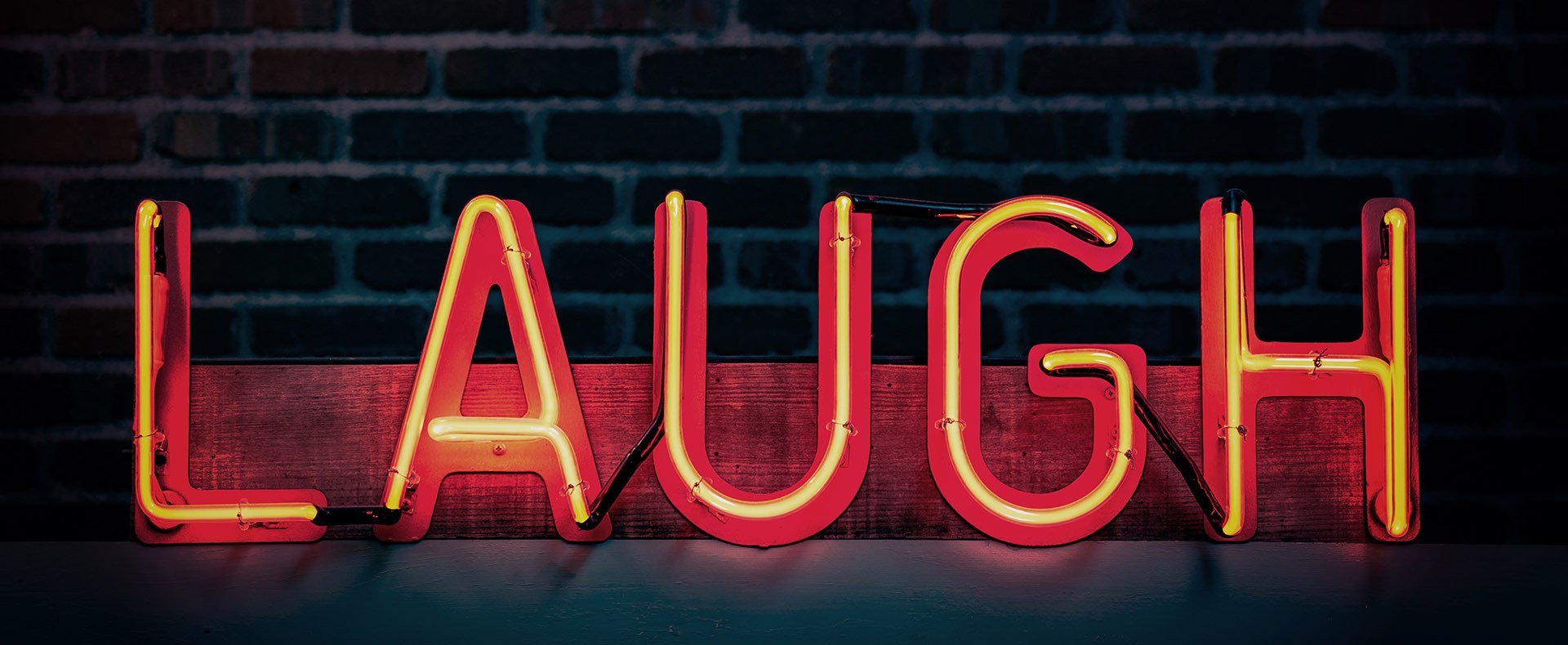 Producer
/ The Joan and Blacklist Promotions
Comedy @ The Joan
Need a laugh? Join us for live stand-up comedy at The Joan!
Your host, Frida Deguise, is bringing together a cracking line-up for stand-up comedy in the Q Theatre on 17 December, featuring six comics in quick succession over a side-splitting 70 minutes.
Frida Deguise is a rising talent on the Sydney comedy scene. Australia's first (and only) hijab-wearing Muslim Australian stand-up comedian, Deguise has built a reputation for breaking stereotypes and a fearless pursuit of comic material. The mother of four has featured on such prestigious shows as the Melbourne International Comedy Festival Gala and Nazeem Hussain's Stand Up for Christchurch and is a regular fixture in iconic comedy clubs across the country.
Controversial, sassy and with a brashness tempered perfectly with effortless, joyful charisma she will have you laughing with her and despite yourself until your cheeks hurt.
End the year at The Joan with a laugh, featuring Mick Meredith, Michael Vincent, Brett Nichols, Julia Wilson and Fady Kassab.
Cast & Creatives
Frida Deguise / MC
Mick Meredith / Comedian
Michael Vincent / Comedian
Brett Nichols / Comedian
Julia Wilson / Comedian
Fady Kassab / Comedian
Learn more about the comedians
Frida Deguise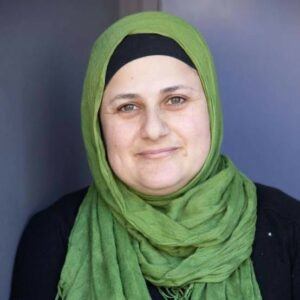 A self-proclaimed 'Wogan' (part 'wog' – part bogan), this 5ft _? Australian-born, Lebanese Muslim makes up in heart what she lacks in height. She's gregarious, hilarious and driven by a comedic tenacity and ambition rarely seen in this country. And it's this absolute passion for comedy that makes Frida such a joy to watch.
One of the few Muslim comedians in Australia this unique, mother-of-four is creating huge waves in the comedy industry and smashing racial stereotypes and cultural divides in the process. Recently, she's featured on such prestigious shows as the Melbourne International Comedy Festival Gala and Nazeem Hussain's Stand Up for Christchurch and is a regular fixture in iconic comedy clubs across the country.
Mick Meredith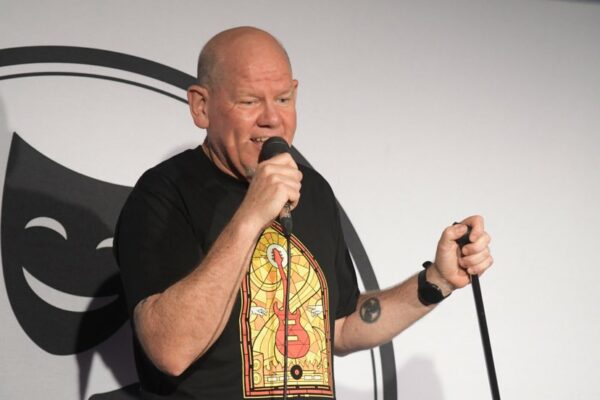 With over a quarter-century on stage Mick Meredith is part joke teller and part guitar slinging song monster.
Mick's shows are a rapid-fire comical commentary of stories, songs, gags and guitarings.
Mick began his musical to comedy journey at the legendary Sandringham Hotel, Newtown in the 80's playing in rock bands before switching to comedy in the 90's.
Micks' ability to entertain any audience from teens up to nans & pops is something not every comic can do and surely proves what a versatile act he truly is.
Michael Vincent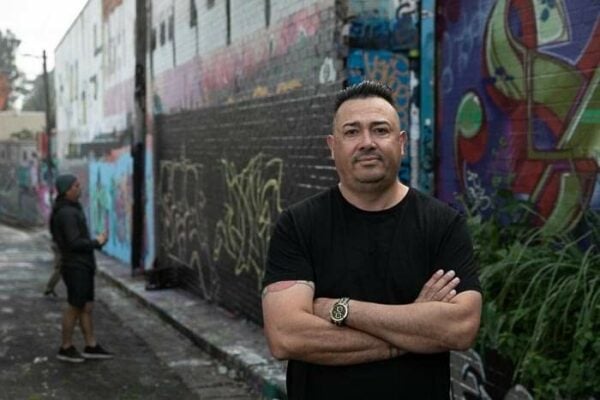 He's the up and comer of The Blacklist, hailing from Wagga Wagga in the Riverina of NSW.
Michael has been doing stand up for a few years now and his comedy is a mixed bag of personal experiences as a Dad, Husband and Indigenous Australian as well as observational yarns.
He first graced the stage at the Deadly Funny's (A National Indigenous Comedy Competition) called in 2009 but after spending a few years working on his craft, he came back bigger and better and became a Deadly Funny National Finalist in 2017.
He frequents the stage at the Riverina Comedy Club and recently performed alongside Sean Choolburra during "Blackout Comedy Show" in 2017.
To add to Michael's list of achievements, in 2018 he became ACT RAW Comedy Finalist and has performed in Melbourne, Sydney, Dubbo, Canberra and anywhere you care to put a mic and a spotlight.
With 60,000 years of storytelling in his blood, Michael works insanely hard for his community but it's OK, you don't have to be black to laugh.
Brett Nichols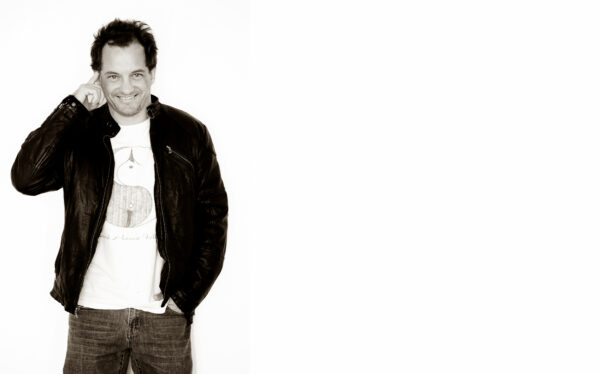 One of Australia's finest, Sydney comedian Brett Nichols has been knocking them dead for over a decade in comedy rooms all over the country. He has strutted his stuff on The Footy Show and The Comedy Channel's Stand Up Australia, and has entertained Aussie and New Zealand troops in East Timor and the Solomon Islands. His versatility and ad-libbing excellence sees him transfer every show into a night you'll never forget!
Julia Wilson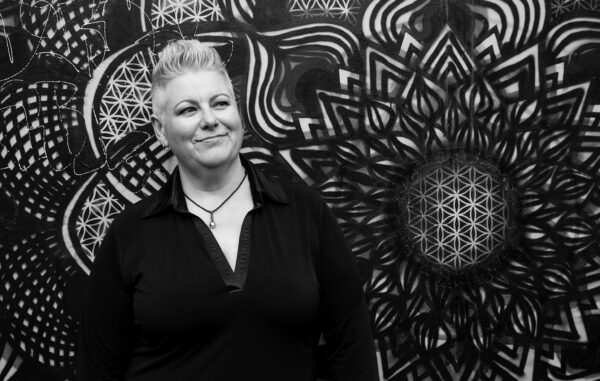 Having grown up on the beaches of Sydney and attending an all girls catholic school, Julia has developed a hearty disrespect for authority of any kind and a love for everything sinful.
Julia has been a truck driver, a bouncer in what some would say are the roughest pubs in Sydney, and also holds a degree in accounting, but declares that she would rather "poke herself in the eye repeatedly with a fork than practice accounting", so in keeping with the pattern of her life, the unnatural progression took her to stand-up comedy.
Thankfully it did because there is no one else like her and when Julia is on stage you want to pay attention, and actually you'll have no choice. To look away or even blink means you'll miss something because her comedy comes at you in rapid fire. Having acted in several film and TV roles and studied for a time at the "Australian Institute of Music", Julia is a true entertainer and brings all of that experience on stage.
Her brutal honesty and energy have everyone in the audience wishing they could be just a little bit more like her.
Whether it's being bitten by a lion, stalked by a hippo, getting burnt by a burning hot gun cartridge, or doing volunteer work with real life characters that couldn't possibly be made up, she will have you laughing until you feel like you have whiplash.
An Aussie woman like no other, Julia has headlined comedy events all over the world, thrilling audiences both on stage, in film and on radio, in Australia, Britain, South Africa, Croatia, Germany and Canada as well as touring and performing her own show at the  Festivals all around the world.
Julia doesn't just take the stage, she owns it.
Fady Kassab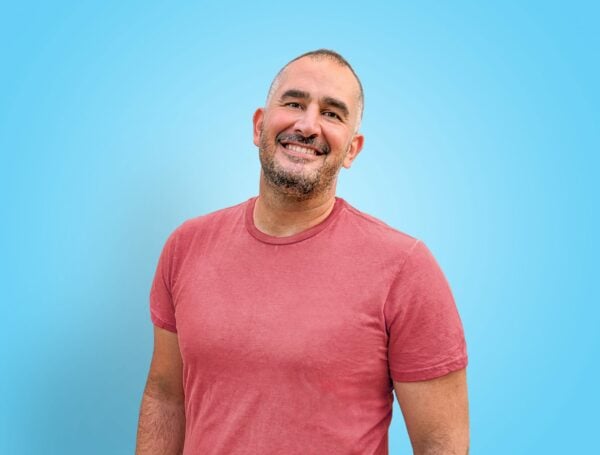 Lebanese-born, Sydney-based Fady Kassab is the 2019 winner of Australia's most prestigious comedy competition, triple j's RAW Comedy. His show-stopping performance, televised on SBS TV, saw him subsequently flown to that year's Edinburgh Festival Fringe to participate in the Gilded Balloon's long-running So you Think You're Funny? comedy competition. The most influential comedy competition in the UK has since its inception in 1988 started the careers of comedy luminaries, putting Fady in the company of previous finalists including Dylan Moran, Lee Mack, Graham Norton and Hannah Gadsby. Fady won his semi-finals and made the grand finals of the competition. Subsequently, he was selected to feature in the "Best of Edinburgh Showcase Show".