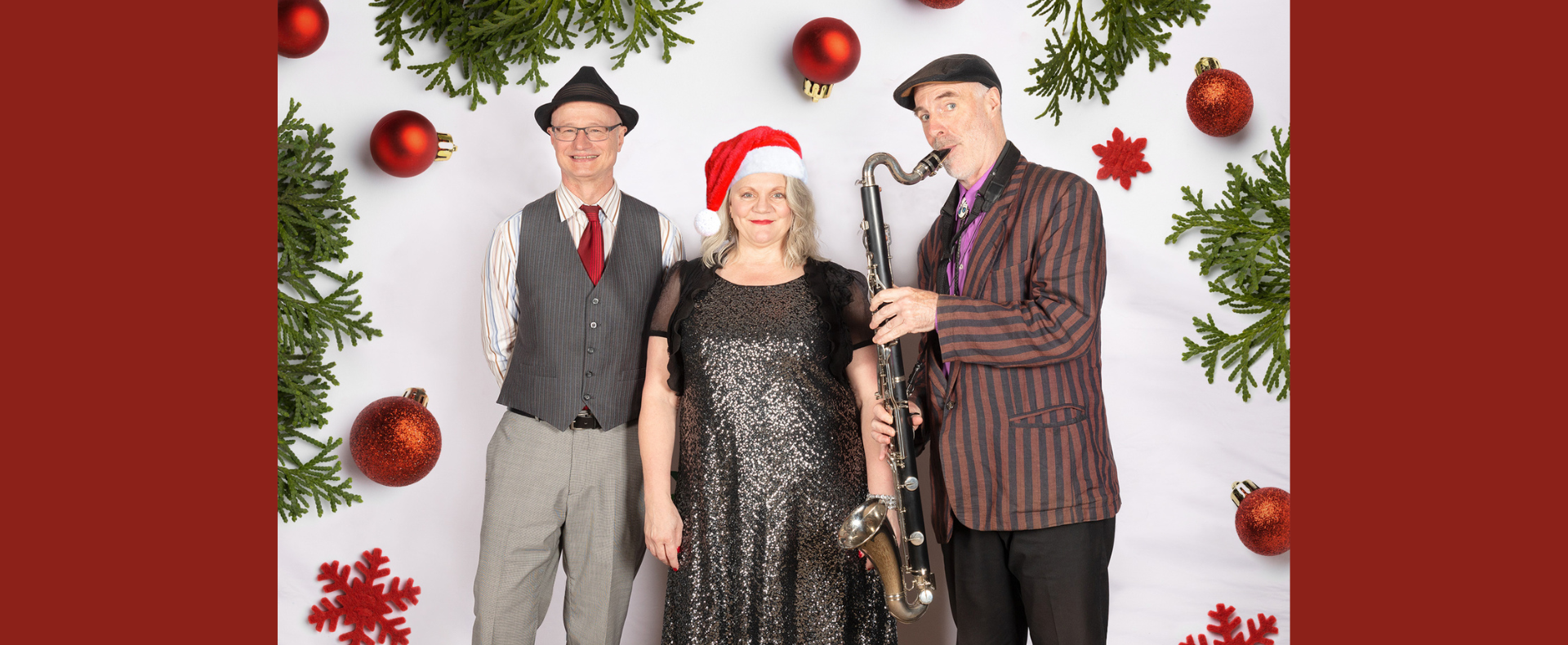 Live & Local:
Christmas in July
Open Fridays
Sleigh bells will be ringing at The Joan for Christmas in July with the festive sounds of the Lisa Finn Powell Jazz Trio.
Enjoy the sultry tones of American-born British-Aussie (It's complicated!), Lisa Finn Powell, who has charmed audiences across the US, UK and Australia. She is joined by talented jazz musicians Karl Javernig on guitar and Rob Maxwell-Jones on clarinet and saxophone for an evening of jazz favourites like Fly Me to the Moon, Makin' Whoopee, Ain't Misbehaving, At Last, and Pennies From Heaven. And, of course Christmas classics like Santa Baby, Jingle Bell Rock and Winter Wonderland.
Table at The Joan will offering a selection of Christmas tapas and mulled wine to get you in the festive mood.
Prize for the best-worst Christmas jumper/outfit!
Come warm your hearts into imagining a cold snowy Christmas!
ABOUT OPEN FRIDAYS
On Friday nights, The Joan's Borland Lounge comes to life. Join us for a drink, some nibbles and some easy entertainment. From local musicians, to art classes, community projects, cabaret and theatre, trivia and games; there's a great mix of fun on offer.
Come and join us for a relaxed end to the week. Our Borland Bar opens from 5pm.
Cast & Creatives
Lisa Finn-Powell / Singer
Karl Javernig / Guitarist
Rob Maxwell-Jones / Clarinet and saxophone