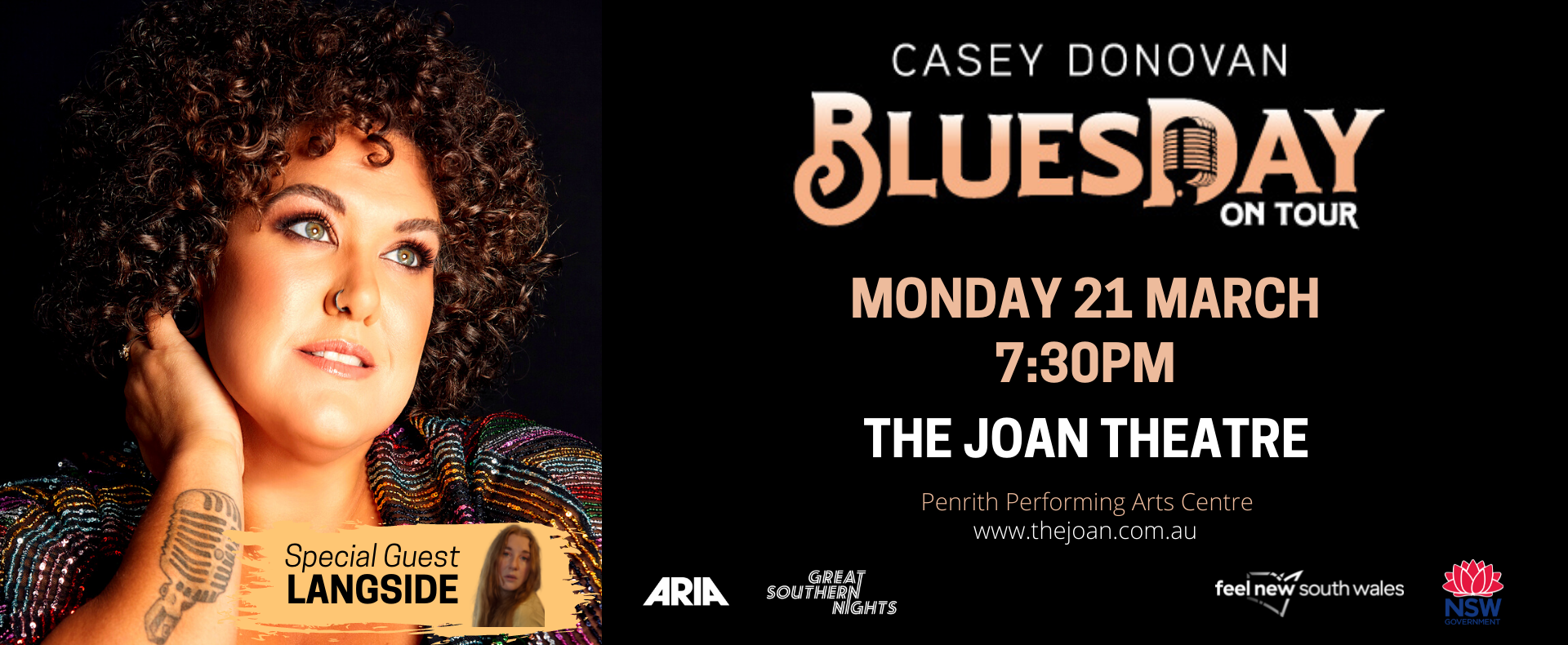 Producer
/ The Harbour Agency
Casey Donovan: Bluesday
One of Australia's most popular entertainers is coming to Penrith for a very special performance.
Also announcing special guest local artist Langside who will open the show.
Over the last 17 years, since winning Australian Idol at the age of 16, Casey Donovan has cemented her place as one of Australia's most versatile iconic women of the stage and screen.
Due to popular demand, Casey is taking her online BluesDay Tuesday sessions on tour, bringing her powerful presence and voice to the stage in a series of intimate and personal shows performing her fans most favourite requested songs of all time such as 'Both Sides Now', 'I Can't Make You Love Me', 'You've Got A Friend', 'Hallelujah', 'Valerie', 'Burn' and more.
Casey Donovan is one of Australia's most versatile entertainers. After a meteoric rise to fame at the age of 16, Casey became the youngest ever winner of Australian Idol in 2004. Over the last thirteen years, Donovan has made her mark not only as a musician, but also in the areas of stage, screen, presenting and writing.
Sydney based electronic-pop artist, Langside, delivers a sound that walks the line of electronic & acoustic production. Combining commanding melody's and vocal layering, Langside is establishing herself as one to watch and one to listen to. Langside's debut album, 'If It's All the Same To You', released in November 2021 tells the story of her divorce before the divorce. The tracks explore themes of loneliness, apathy, unhappiness, rejection, heartbreak and hopelessness with catchy melody's and meaningful delivery. Pulling inspiration from a childhood filled with performances with her touring musical family, Langside's vocals show hints of her first love's, Jazz & Blues. She has taken these influences as well as the likes of Vera Blue, Maggie Rogers, Emily King & Leon to create a unique sound that entices listeners to sing along.