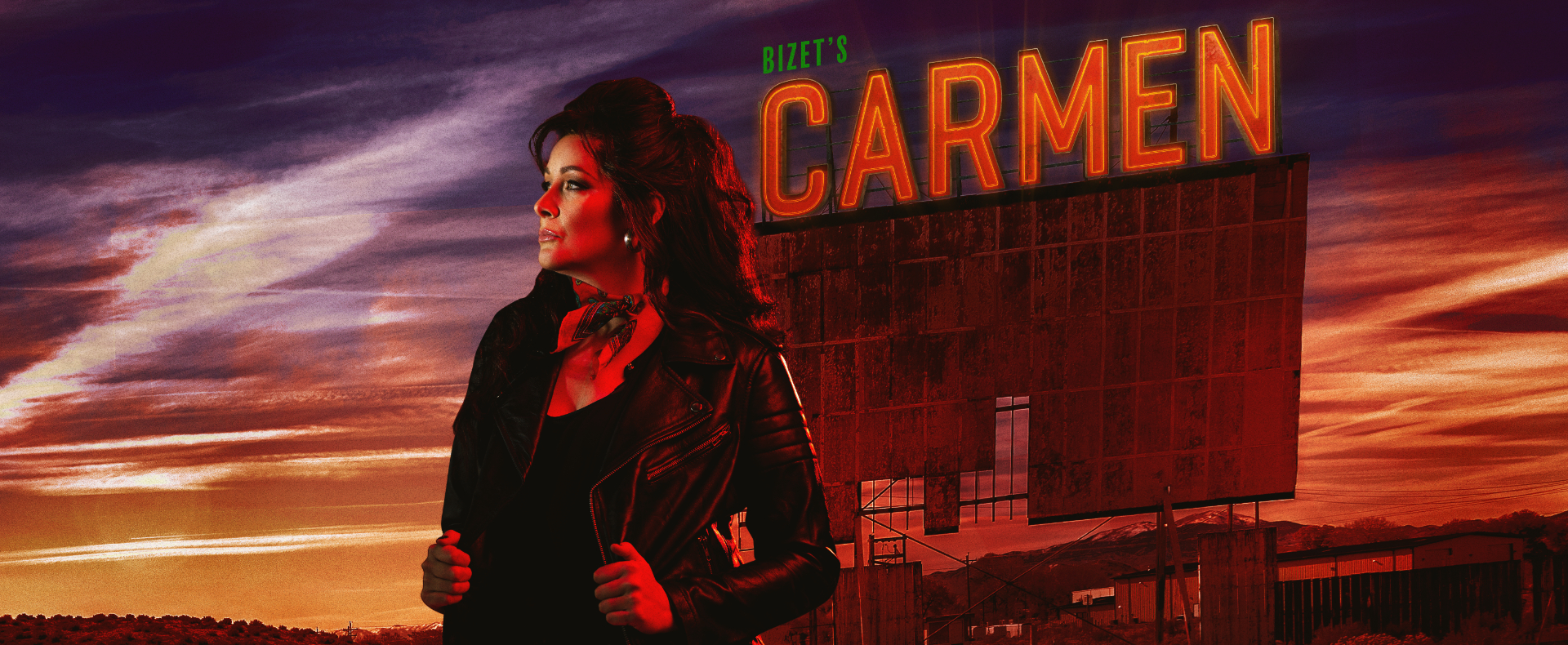 Producer
/ Opera Australia
CARMEN
IMPORTANT UPDATE: Cancellation of Carmen on 28 August 2020
Following the current rules and guidelines from the Australian Government restricting the manner in which entertainment venues are permitted to open and operate, all activities at The Joan including performances, events, exhibitions, workshops, lessons and other tuition at the venue are suspended until further notice.
Hence, Carmen on 28 August 2020 is cancelled. We will offer 3 options for your ticket: to process a refund (which in most cases will be automatically credited to purchasers), you can donate your refund or you can opt to hold your refund in credit for 12 months. We will be sending an email to all ticket holders so you can inform us your preferred option. Please bear with us as we work through our lists.
Caught between her desire for love and a longing for freedom, Carmen faces an impossible choice. Carmen is enigmatic and elusive: a femme fatale you can't forget.
She captivates Don José with her sensual Habanera and he abandons everything to possess her. But Carmen won't be owned and finds herself a new lover: the dashing bullfighter Escamillo.
Don José's jealousy is untameable, Escamillo's appeal is strong, and in a gripping finale, Carmen is destined to fight for her life.
This new production highlights the colour  and vibrancy of postcard Spain, with vintage-inspired costumes it evokes an era of bikers  and shady police in a post-war setting of teen angst and rebellion.
A cast of some of Australia's finest opera singers assemble with a chamber orchestra and a local children's chorus to perform one of the world's most popular opera. Hear some  of opera's most famous tunes such as the Habanera and the Toreador Song when you join us for Opera Australia's 25th Anniversary tour of Bizet's Carmen.
Audience info | Sung in French with English surtitles
SUBSCRIBE & SAVE!
Subscribe to a year of creative experiences.
Eight pack – save 15% (and get a free Penrith Arts Lover membership) |
Six pack – save 12% | Four pack – save 10%
Learn More