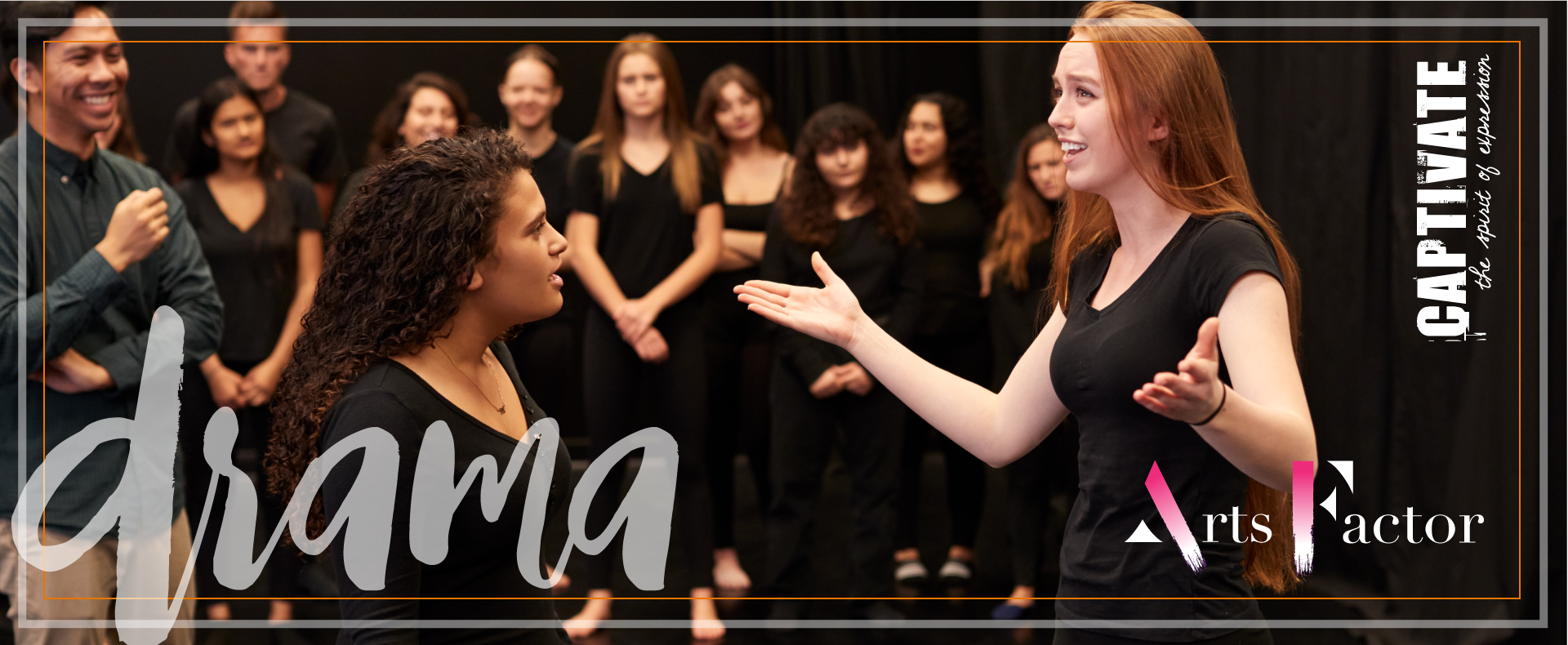 CAPTIVATE Arts Factor Drama Festival
The spirit of expression
The Arts Factor Drama Festival brings together a number of dynamic self-devised and scripted drama performances from select primary and secondary schools in the Catholic Education Diocese of Parramatta that participated in the Arts Factor Learning Exhibition in Term 2. This event will also feature a 45 minute performance from Impro Australia – The Home of Theatresports.
The Theatresports Entertainment Show is performed by a professional cast of expert improvisers and delivers a hugely entertaining interactive performance suitable for all students and year groups. Spontaneous scenes are created on the spot using suggestions direct from the audience – empowering the audience and teaching them the improvisation skills of active listening, teamwork, being open to change and the power of saying "Yes".  Enthusiastic audience members are also encouraged to get up on the stage and be part of the fun!
This will be a great opportunity to share the fantastic creativity of our students alongside the hilarious fun of a live Theatresports performance.
The Arts Factor Drama Festival is brought to you by CAPTIVATE, the performing arts unit of Catholic Education Diocese of Parramatta.