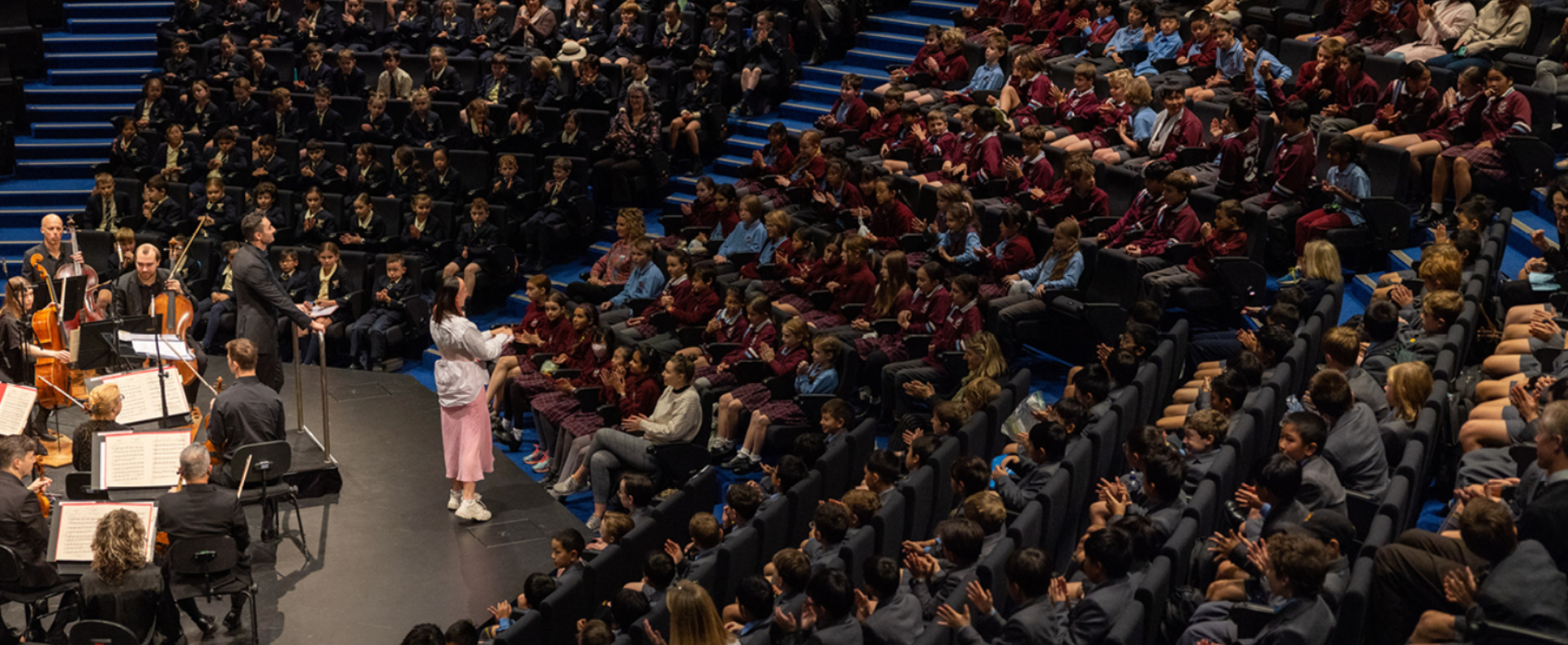 Producer
/ Sydney Symphony Orchestra
Building Characters In Music
Presented by Sydney Symphony Orchestra
Schools Concert Program 2024
Music lets us tell stories without words. Composers use all sorts of wonderful techniques to set the scene, suggest drama and build characters. Exploring ideas from the film music of John Williams as well as the works of other classical composers, we'll unpack how instruments and sound effects are used in wonderous ways to create powerful heroes, diabolical villains and star-crossed lovers. This interactive Schools Concert is all about characters in music and how we bring them to life.
Aligned with the learning outcomes of the NSW Music Curriculum, this performance includes access to a free Teacher Resource Kit which will be available to download from the Sydney Symphony's website in advance of the performance. Additionally, teachers who are interested in NESA accredited Professional Development opportunities are warmly invited to attend the Sydney Symphony's Teacher Professional Development Workshop, held on Wednesday 8 May 4pm at the Penrith Anglican College.
Schools attending any concert in the Sydney Symphony's 2024 Learning & Engagement Season can send one teacher to a Professional Development Workshop of your choice, for free
Years K – 2: Wednesday 29 May 10.30am or Friday 31 May 10.30am
Years 3 – 6: Thursday 30 May 10.30am, Thursday 30 May 12.30pm or Friday 31 May 12.30pm
Years 7 – 8: Wednesday 29 May 12.30pm
It's easy to get a quote! Visit the Sydney Symphony's website and simply complete the short Expression of Interest form, select the concerts you're interested in and an approximation of how many students and teachers will be attending. The Learning & Engagement team will then be in touch with a quote and to help finalise your booking.
We have accessible seating spaces available. Please indicate any requirements on your Expression of Interest form. View more information regarding accessibility services here.
---