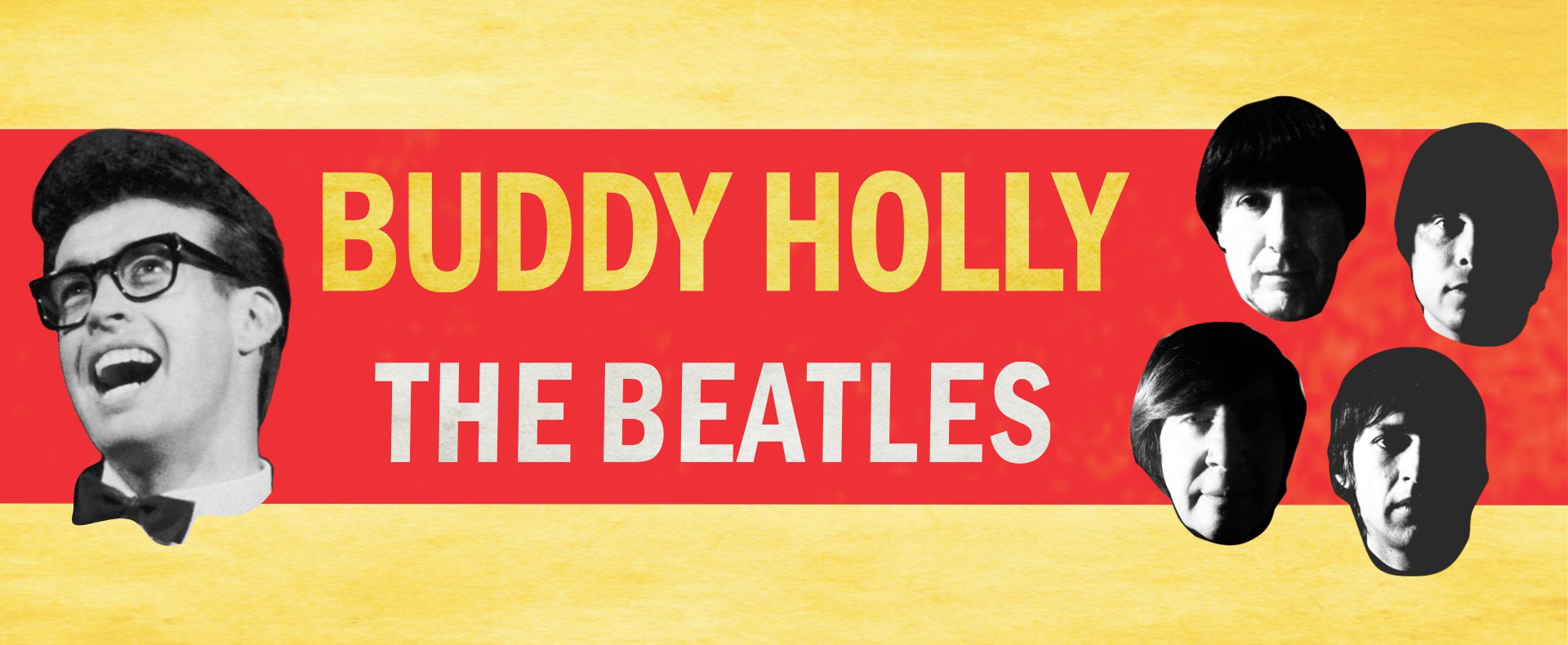 Producer
/ Ben Maiorana Entertainment
Buddy Holly and The Beatles – An International Tribute
Together Live In Concert
Lets go back to where it all began as we relive the magic & great hits of legendary music icons Buddy Holly and The Beatles.
Buddy Holly and The Beatles shook the world in the 50s and 60s with their massive chart hits that are still timeless and popular 50 years on with over 400 million record sales between them.
Audiences will be mesmerised and blown away by internationally renowned artists, Scot Robin and The Beatle Boys as they perform all the worldwide classic hits that made Buddy Holly and The Beatles of rock 'n' roll.
Scot Robin played the role of Buddy Holly in the smash hit musical, Buddy – The Buddy Holy Story, making him the first Australian worldwide to land a leading role. The production had a successful run in West End London, before arriving in Australia. In September 2004, Scot performed in Buddy's home town of Lubbock Texas where he met with Buddy's family and widow Maria Elena Holly to celebrate Buddy Holly Week, an annual event set up by Sir Paul McCartney.
In this brand new production, Buddy Holly and The Beatles, Scot Robin will showcase his unique talents that made the West End Producers rave about his sensational performances. He will perform all the classic Buddy Holly hits such as – That'll Be The Day , Peggy Sue, Raining In My Heart, Rave On, Maybe Baby, It's So Easy, Everyday and of course Oh Boy, plus many more!
The Beatle Boys are internationally recognised as one of the most authentic tributes to "the fab four" and continually wow audiences worldwide. They have the biggest collection of authentic Beatle instruments of any Beatle band in the country, and that is one of the reasons why they can capture the sound of The Beatles so accurately.
You will hear all the huge hits of The Beatles such as She Loves You, All My Loving, I Saw You Standing There, Can't Buy Me Love, Please Please Me, I Wanna Hold Your Hand, Eight Days A Week and many more.
Scot Robin and The Beatle Boys breathe life back into the legendary Buddy Holly & The Beatles. Performing over 40 international hits one after the other in this breathtaking and exciting rock 'n' roll musical event.
This show will have audiences dancing in the aisles and is not to be missed!
04 May 2019 8:00 pm
Sold Out