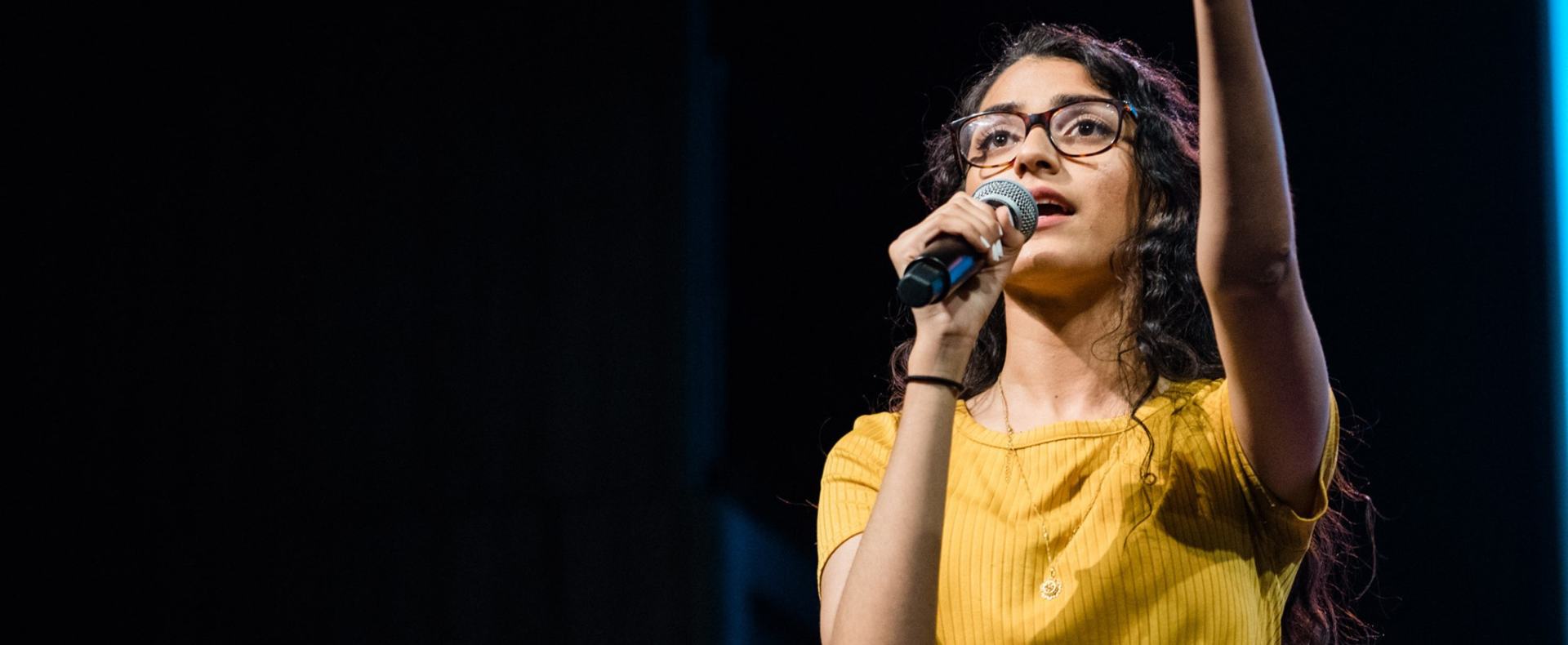 Photo
/ Bankstown Poetry Slam
Producer
/ Bankstown Poetry Slam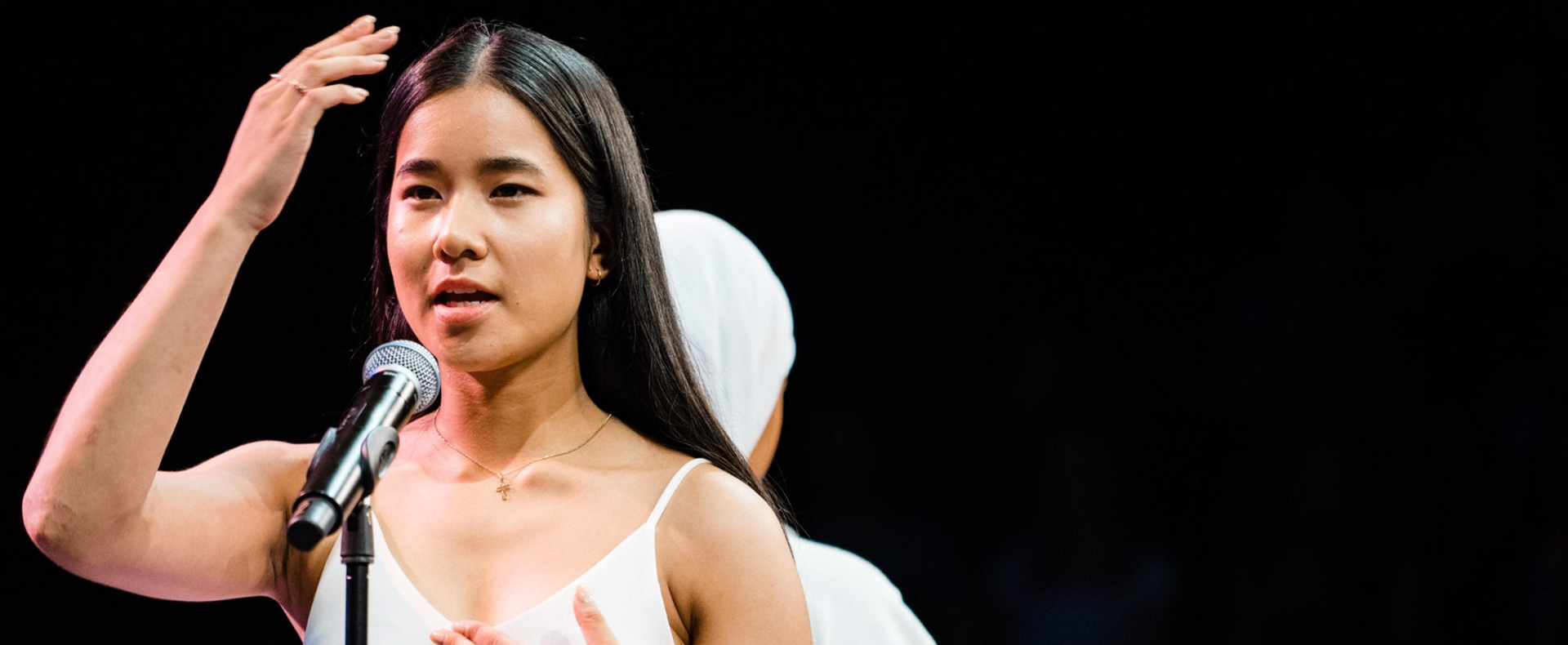 Producer
/ Bankstown Poetry Slam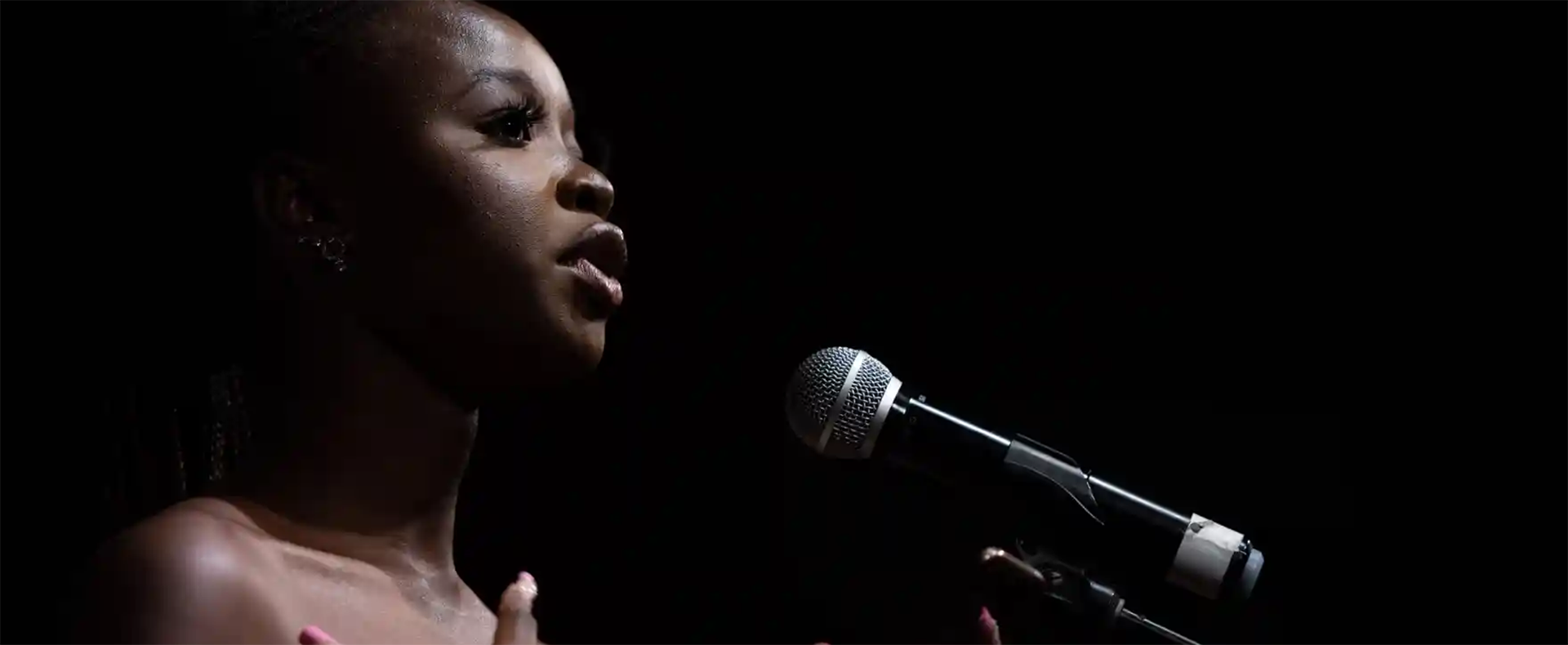 Producer
/ Bankstown Poetry Slam
Brave New Word Festival –
Rudy Francisco
Bankstown Poetry Slam presents the biggest western Sydney poetry takeover!
Kicking off the Brave New Word Festival 2022 will be Bankstown Poetry Slam's last monthly slam of the year.
Brave New Word is the BIGGEST Western Sydney Poetry Takeover by Australia's biggest poetry slam! We are SO excited to be featuring one of the most recognisable names in spoken word, Rudy Francisco in the Q Theatre.
All are welcome to witness the light of his masterful wordplay. You can even sign up to slam your poetry in front of Rudy! Regular BPS rules apply. 3 minute time limit. No props. Original work. Top scoring winners will earn a spot in the Grand Slam!
Sign ups open at 6:30pm for a 7pm start and are strictly limited. Tickets are just $5.
---
ABOUT RUDY FRANCISCO
Rudy Francisco is one of the most recognizable names in Spoken Word Poetry.  He was born, raised and still resides in San Diego, California. At the age of 21, Rudy completed his B.A in Psychology and decided to continue his education by pursuing a M.A in Organizational Studies. As an artist, Rudy Francisco is an amalgamation of social critique, introspection, honesty and humor. He uses personal narratives to discuss the politics of race, class, gender and religion while simultaneously pinpointing and reinforcing the interconnected nature of human existence.
Rudy Francisco seeks to create work that promotes healthy dialogue, discourse and social change.  Furthermore, Rudy has made conscious efforts to cultivate young poets and expose the youth to the genre of Spoken Word Poetry via coaching, workshops and performances at preparatory schools and community centers. Rudy has also received admiration from institutions of higher education. He has conducted guest lectures and performances at countless colleges and universities across the nation.
Rudy Francisco has shared stages with prominent artists such as Gladys Knight, Jordin Sparks, Musiq Soul Child, and Jill Scott. He is also the co-host of the largest poetry venue in San Diego, competes in domestic and international poetry slam competitions and had the honor of being nominated for an NAACP Image Award. Ultimately, Rudy's goal is to continue to assist others in harnessing their creativity while cultivating his own. Rudy Francisco is the 2009 National Underground Poetry Slam Champion, 2010 Individual World Poetry Slam Champion and appeared on TV One's "Verses and Flow"
ABOUT BANKSTOWN POETRY SLAM & BRAVE NEW WORD
Across two epic weeks, kicking off with Rudy Francisco at The Joan, Bankstown Poetry Slam is proud to present Brave New Word – a poetry festival with 15+ events. The festival will culminate in Australia's FIRST National Youth Poetry Slam where finalists will go head to head for the national youth slam on 13 December at Riverside Theatres.
Brave New Word is proudly funded by Create NSW. Rudy's visit to Australia is supported with funding from the U.S. Embassy of Australia.
Bankstown Poetry Slam is Australia's largest regular poetry slam. Since 2013, BPS has been giving a platform to diverse artists and sharing the power of poetry via a number of award winning programs and events.