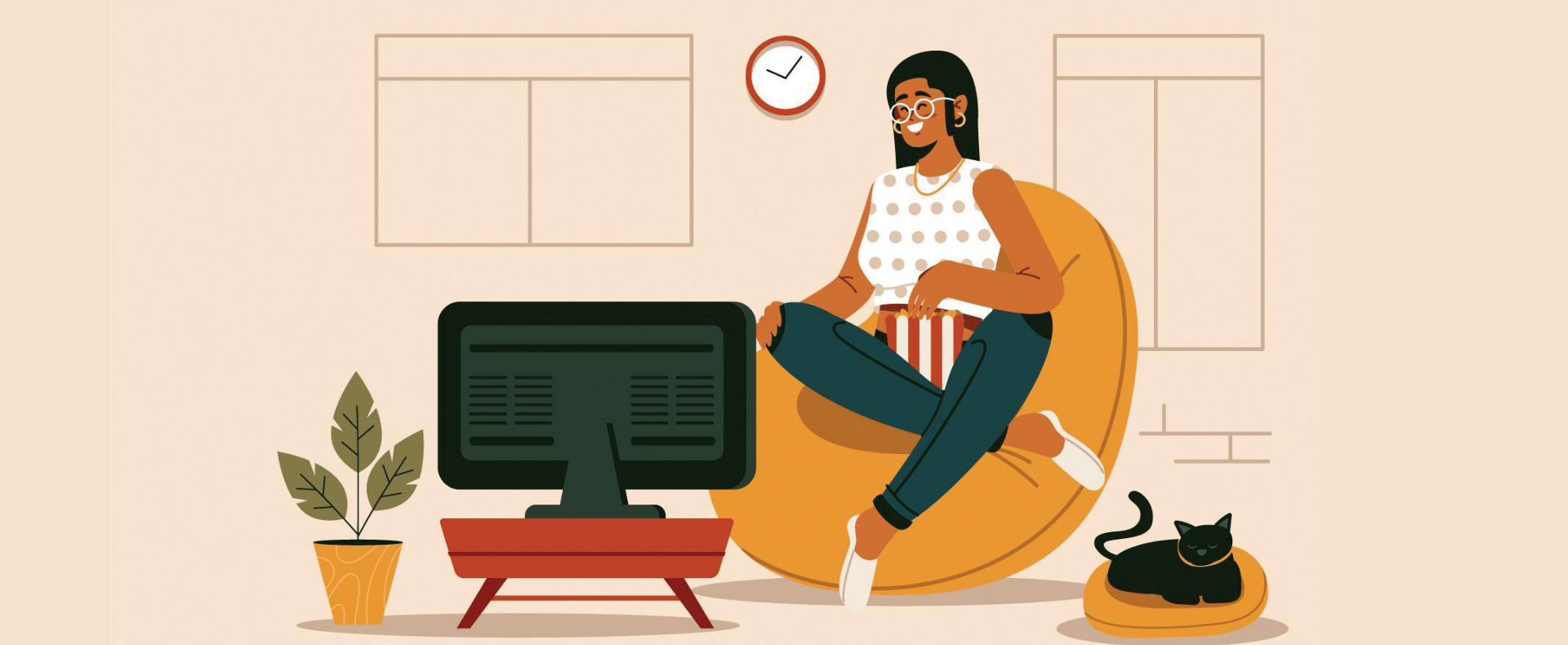 Binge
Talks & Ideas
Register for a free ticket now! Once you have clicked on the "BOOK NOW" button, please select the correct date of the event (Binge – 16 September) that you wish to attend. Should you encounter issues when booking your ticket, please contact the Box Office at boxoffice@penrith.city or 02 4723 7600.
PLEASE NOTE: A Zoom link to access the talk will be included in your e-ticket confirmation. Please keep an eye on your email inboxes.
Talks & Ideas is a series of FREE events that take on big questions. It's a chance to hear from leading artists, thinkers, scientists, agitators and local heroes. Wrapped up as a tight 60-minute experience, each Talks & Ideas event includes a keynote introduction, a panel discussion and a chance to ask questions.
Would you like to continue watching in 5… 4… 3… 2 *clicks play*. With an appetite for dropping deep into our favourite long running TV series, this is a chance to talk about what binge culture means for how we connect with art, stories and entertainment.
This talk is about TV, health and culture.
The Keynote Speaker is David Rowe, Emeritus Professor of Cultural Research, Institute for Culture and Society, Western Sydney University. Professor Rowe's research and scholarly interests relate to the social dynamics of popular culture and media. His keynote will address the following 'Binge: Television Feast, Cultural Famine?' Talking about television generates many words relating to ingestion, like TV appetite, fare, diet, menu and now, especially, binge. Is binging just another stage in the evolution of television viewing or a fast-flowing pipeline to unhealthy cultures and bodies?
Panellists: Patrick Lenton (Writer and Journalist), Loretta Farrell (Emu Plains based filmmaker and creator of Watcha Doin' Today), Vonne Patiag (Western Sydney Filmmaker)