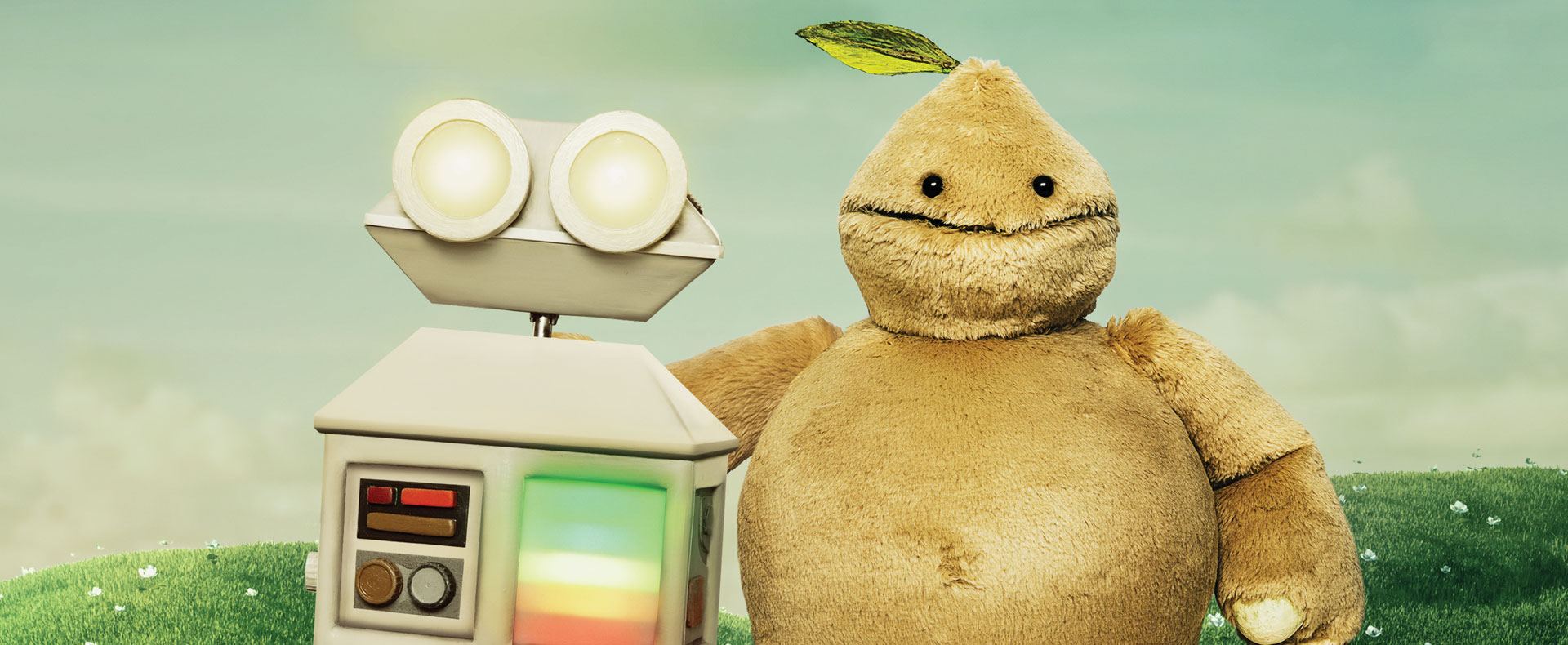 Photo
/ Photo by Shane Reid. Design by Carnival Studios
Producer
/ A Windmill Theatre Company Production
Beep
Important Update: Beep rescheduled to 6 & 7 May 2022
Important Update: In line with NSW Health advice, the Joan Sutherland Performing Arts Centre is temporarily closed to the public until at least 11.59pm 28 August. Hence, Beep has been rescheduled to Friday 6 May, 2022 at 10am & 12pm and Saturday 7 May, 2022 at 10am & 12pm.
All existing ticket holders will be contacted via email with an update and options – please keep an eye on your email inboxes. In this unprecedented situation, our Box Office is fielding a tremendous volume of requests and we are working to be as responsive as possible. We ask that you please wait for us to get in touch, and please bear with us as we work through our lists.
The award-winning team behind Grug and the Rainbow return with an interactive, charming tale of unexpected friendship, finding your place in the world and learning to mix things up a little bit.
In Mort's village everything has its place, every day is the same and everyone likes it that way. Mort is content living in a tree that produces molly melons for him to eat when it rains and playing with fluffy yellow balls called fuzzles. Until, one morning, Beep the robot lands in town – Crash! Boom! Bang! 
Who is this noisy stranger that has interrupted Mort's breakfast molly melon? How will Beep find her way home?
Featuring Windmill's trademark design, gentle storytelling, music and puppetry, Beep is a beautiful introduction to theatre, guaranteed to spark the imaginations of young audiences.
Schools: Suitable for Preschool – Year 2
General Public: Suitable for ages 2 – 7 and their families
Audience Information: This production contains some loud noises, sudden lighting changes, mild strobe and smoke effects. Click here to refer to the Sensory Guide
We strongly recommend all staff and visitors (12 years and older) wear masks inside The Joan.
Cast & Creatives
Sam Haren / Director and Co-Creator
Jonathon Oxlade / Designer and Co-Creator
Katherine Fyffe / Writer and Co-Creator
Chris Petridis / Technical Designer
Luke Smiles / Composer and Sound Designer
Tamara Rewse / Mort Puppet Maker and Puppet Consultancy
Marshall Tearle / Beep Puppet Maker
Matthew Crook, Antoine Jelk and Kidaan Zelleke / Cast
Sia Duff / Production Stills
Schools Bookings and Resources
Schools Performances
Beep is recommended for Preschool – Year 2 (Early Stage 1 – Stage 1). The dedicated schools performances for this production are:
Friday 6 May at 10am & 12pm
Duration
35 minutes (No interval plus a 15-minute Q&A following 12pm & 6pm performances)
Schools Booking Form
To book this production for your school, please click here and complete our Schools Booking Form.
More Information
Click here to visit our 'Information for School Groups' page to download a copy of our current Risk Assessment and find out more about our venue, getting here, accessibility, education resources and the booking process.
Enquiries
To discuss schools bookings further, please contact Box Office on (02) 4723 7600 or boxoffice@penrith.city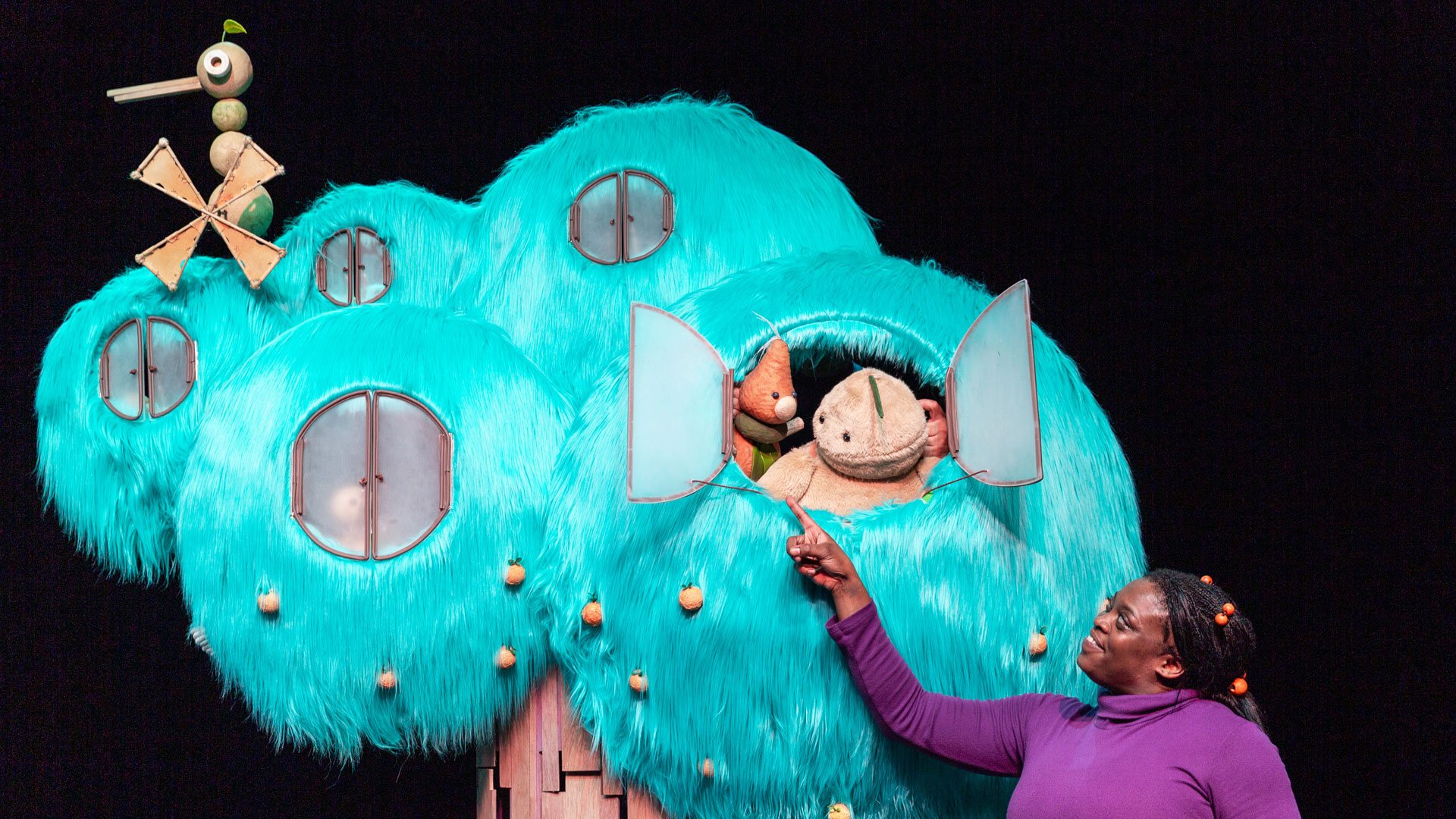 Play
From Director, Sam Haren
In creating Beep, we wanted to build upon the stylistic approaches of the two works based on the Grug books we had previously made. These works combine puppetry with a unique form of performance and storytelling. The character of Grug is the only one of his kind. He lives by himself, has no family, and inventively solves the problems in his world. For Beep, we were interested in creating a village of creatures who all live together.
We wanted to explore what happens when an outsider enters their world. Thematically, the work explores what it means to accept someone from a different place.
We've discovered that an episodic structure is very effective for this age group, as younger children engage with smaller narrative units rather than long, complex dramatic arcs. As a result, we've chosen to explore the large dramaturgical problems that occur in the show through in little story units, structured around experiences in the world of Beep that the children can relate to.
Note from Writer, Katherine Fyffe
For me, Beep is a show about finding yourself out of your comfort zone, learning to adapt to new things, and the importance of friendship in smoothing life's transitions. Themes of change, friendship and home are investigated through the characters and their environment.
Beep's journey mirrors that of many people around the world today: her home is no longer safe, landing her in a strange new place which she must find a way to make her new home. This allows us to think about the broader idea of what "home" is for children and adults. Mort and the villagers also embark on a journey of learning to accept and embrace someone new in their tight knit community.
Change is a big part of children's lives, whether that be starting school, moving house, or a shift in the family unit such as parental separation or a new family member. Beep demonstrates how these transitions can be made easier with the support of friends and the wider community.
A COVID-19 Safety Message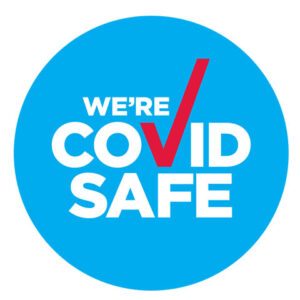 The Joan is a registered COVID Safe venue and is following strict NSW Government guidelines and expert public health advice. Your health and safety is our priority.
Please click here to view our full COVID Safe Plan and our new ticketing Terms and Conditions.
Please note safety measures may change. We regularly update our processes based on the latest government advice.
In accordance with the recent update to NSW Health regulations, The Joan is operating at 100% capacity from 29 March 2021.
There will be no vacant seats between bookings in seated indoor venues for all events at The Joan from 29 March 2021.
It is the responsibility of every individual to help stop the spread of COVID-19. If you have experienced cold or flu-like symptoms in the last 14 days, have a temperature and/or been in contact with a confirmed case of COVID-19, it is our right to refuse you entry into our venue. The health and safety of our patrons and staff is extremely important to us. Please contact us before your event if any of the above applies to you.
We strongly recommend all staff and visitors (12 years and older) wear masks inside The Joan.
For more information on how you can help us keep our community safe, please click here.
Windmill Theatre Co is supported by the Government of South Australia and the Australian Government through the Australia Council for the Arts, its arts funding and advisory body.