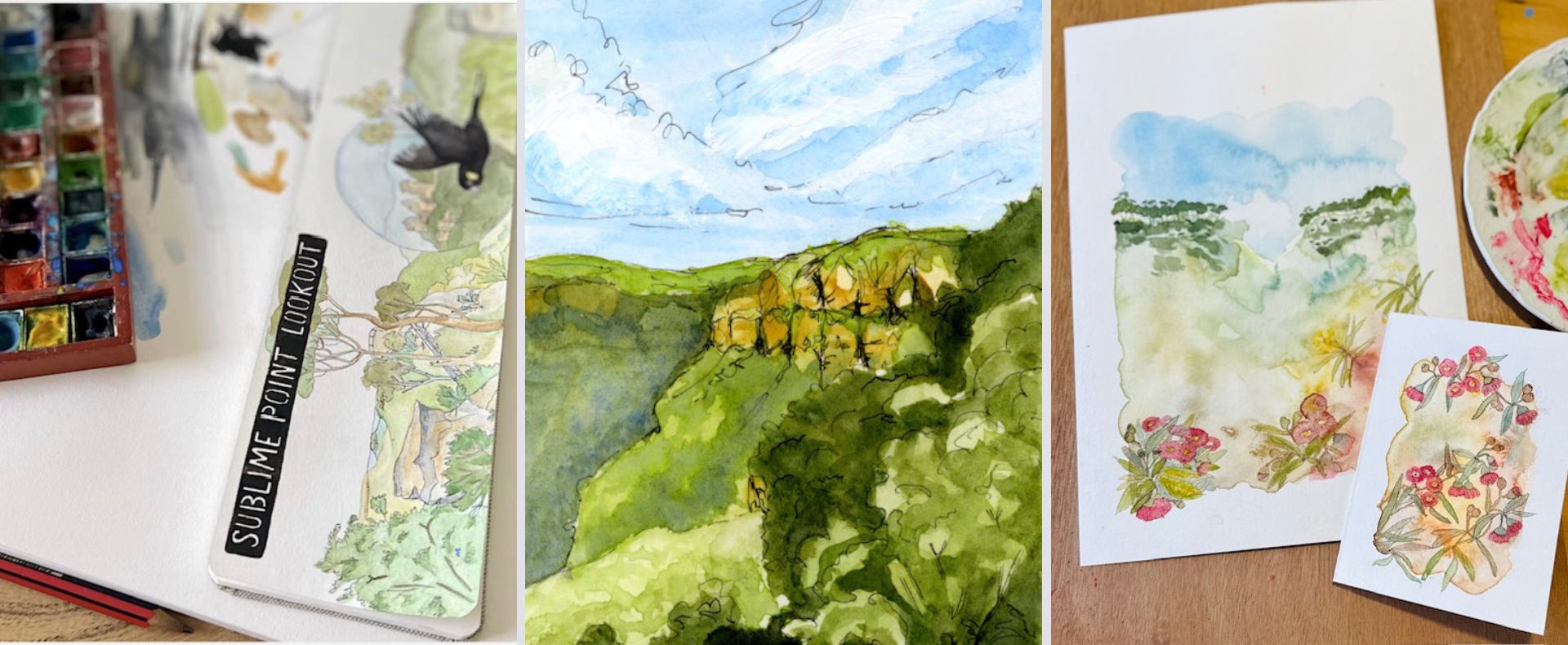 Producer
/ Jeannie Deane & The Joan
Art Attack: Introduction To Watercolour
Learn the art of watercolour landscapes
Jennie Deane is a local Blue Mountains artist and illustrator. From her garden studio, she creates quirky characters and local mountain landscapes in a variety of mediums. Her most recent body of work and book LOOKOUT encapsulates her exploration and rediscovery of the natural landscape of the Blue Mountains from the time of the COVID-19 pandemic lockdowns.
Jennie has been working as a freelance artist and illustrator for the last 12 years and loves to encourage people to fall in love with creating. She also teaches adult classes from her garden studio in Hazelbrook.
Join Jennie in a relaxed group setting to learn the art of watercolour landscapes.  In this workshop, you will learn simple landscape drawing, how to use, mix and control watercolour paints as well as layering and watercolour effect techniques. You will get to take home a finished piece, ready to frame.
All materials will be supplied. Suitable for beginners, no prior experience necessary.
This initiative is proudly supported by the NSW Government through the Culture Up Late Western Sydney program.