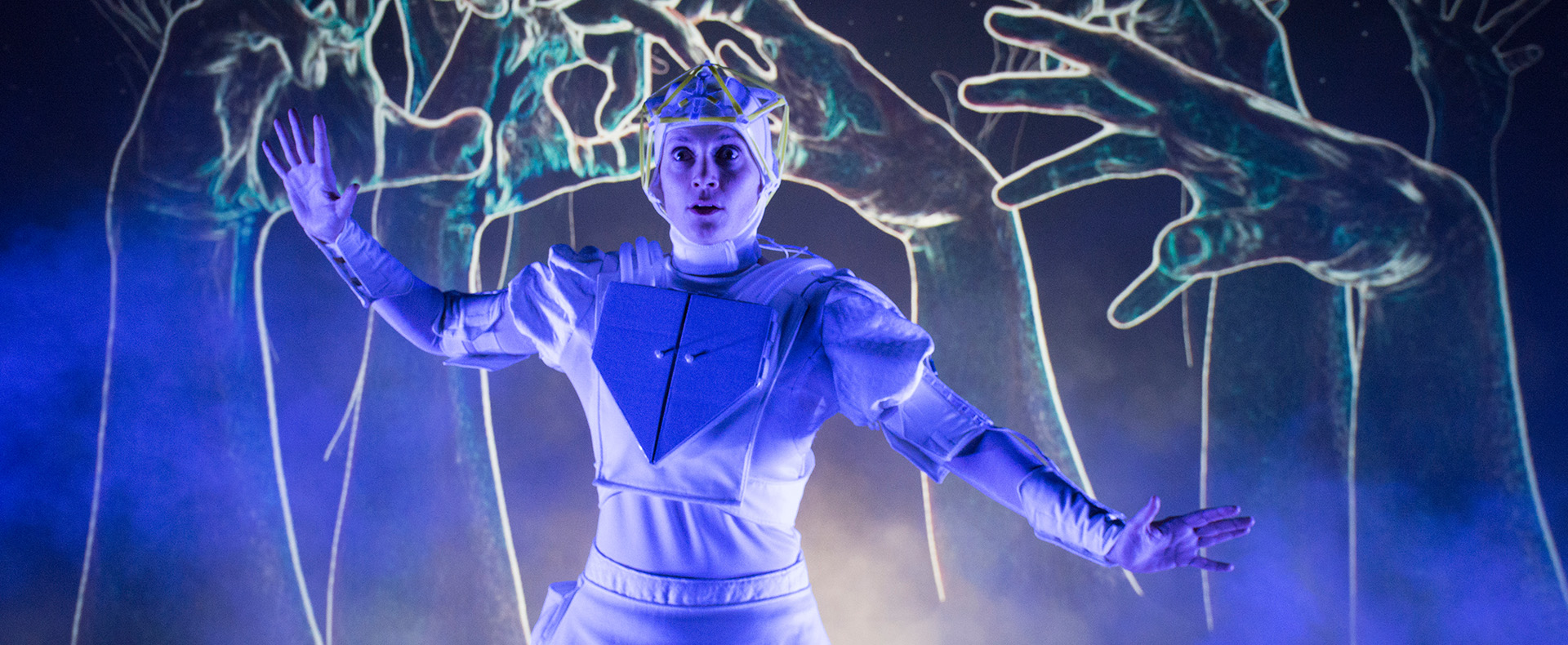 ANN-DROID THE WONDERFUL ADVENTURES OF A ROBOT GIRL
IMPORTANT UPDATE: Cancellation of Ann-Droid on 22 & 23 April 2020
In this rapidly evolving situation as our community faces the threat of the novel Coronavirus (COVID-19) and a slew of events across Australia are cancelled and venues close, we are looking very carefully at our programming and options.
The Ann-Droid team is scheduled to arrive in Australia from Hungary (their home country) at the end of March 2020. However, with the new travel restrictions from the Australian government of a 14-day isolation period, the Hungarian border being closed and the escalation of COVID-19 in Europe, the Ann-Droid team has decided to postpone their entire Australian tour to 2021. Hence, Ann-Droid on 22 & 23 April 2020 at The Joan will be cancelled. Refunds will in most cases be automatically credited to purchasers. Please bear with us as we work through our lists.
This show combines theatre with animation in a present day take on the Pinocchio story.
Bereaved eccentric inventor Alfred invents a robot girl, Ann. She is tasked with completing a mission: to collect the lost creatures.
During her magical journey on the ground, in the air and underwater, she learns what it means to be a human.
Audience info | Ages 4+
SUBSCRIBE & SAVE!
Subscribe to a year of creative experiences.
Eight pack – save 15% (and get a free Penrith Arts Lover membership) |
Six pack – save 12% | Four pack – save 10%
Learn More