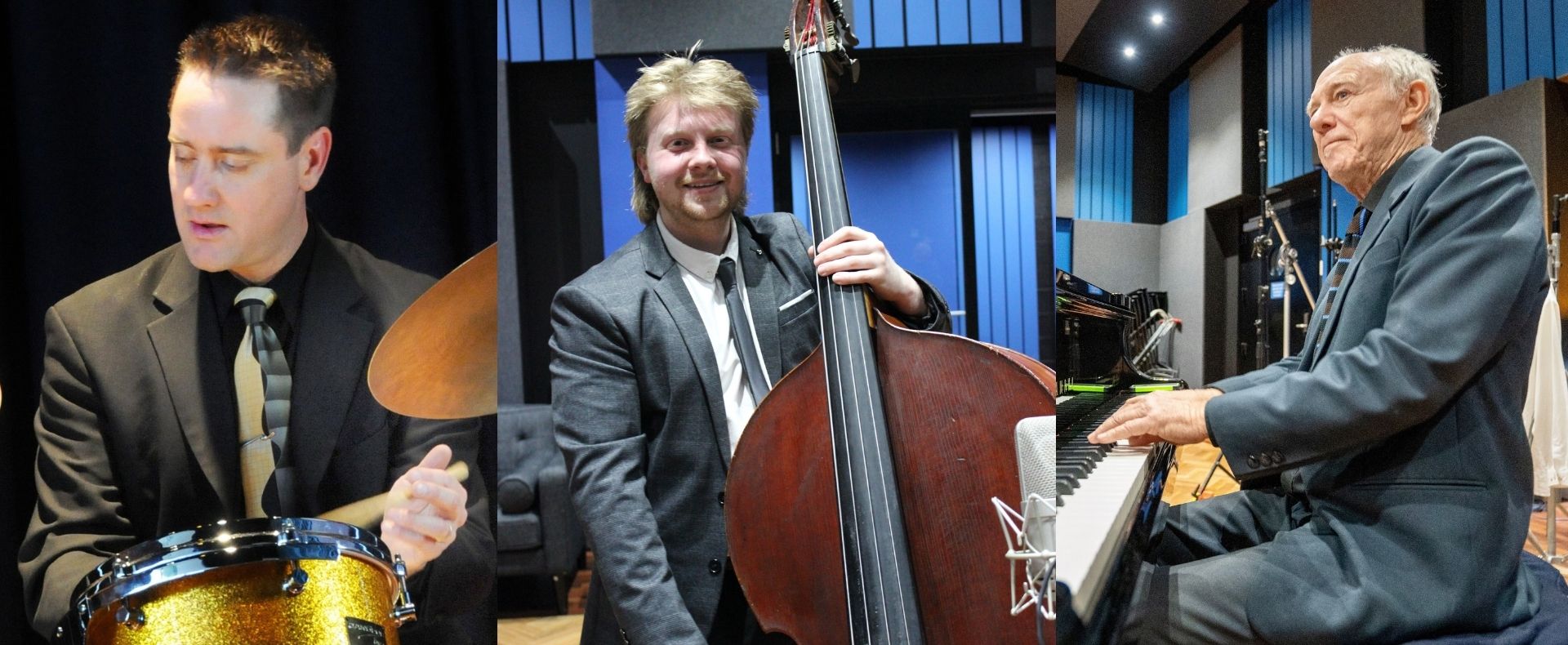 Andrew Dickeson Trio
Salon Series
The Andrew Dickeson Trio is quite simply the epitome of swing. Drawing upon the classic trio sounds of Ahmad Jamal, Hank Jones, Oscar Peterson and more, but with their own unique musical fingerprint, they are the trio of choice for a great many local and international artists – with a rarely heard combination of sophistication, grace and swing. In their return to The Joan in 2023, you'll hear the Trio's stylish arrangements of best-loved standards from the Great American Songbook, classic tunes by jazz greats such as Duke Ellington and Count Basie, and some new original compositions too.
This is swinging, classic trio jazz at its very best!
ABOUT THE MUSICIANS
Known for his crisp, hard-swinging style, Andrew Dickeson has been one of the foremost drummers on the Australian Jazz scene for over 25 years. Playing and studying in New York City with jazz legends Art Taylor, Vernel Fournier and Michael Carvin, Dickeson has worked with numerous American Jazz stars such as Branford Marsalis, Rodney Whitaker, Johnny Griffin, Lee Konitz and Eric Alexander, as well as practically every jazz figure in the Australian Jazz scene. Appearing on over a hundred albums, both winners and noominees of many jazz awards, Andrew is in constant demand in Australia and overseas, including Japan.
Jacob Graham, though only in his early twenties, has become one of Australia's first-call bass players. Initially mentored by Andrew Dickeson as part of the Sydney Conservatorium's Open Academy program, he graduated with his Bachelor of Music in Jazz. He is noted for his wonderful sound, feeling and technique.
One of Australia's most highly respected jazz pianists, musical directors and accompanists Peter Locke is a renowned stalwart of the Australian jazz scene. Few musicians move so seamlessly from interpretations of the works of Bix Beiderbecke and Duke Ellington to Be-Bop and beyond. Peter studied with and is a protege of piano master Chuck Yates.
Cast & Creatives
Andrew Dickeson / Drums
Peter Locke / Piano
Jacob Graham / Double Bass