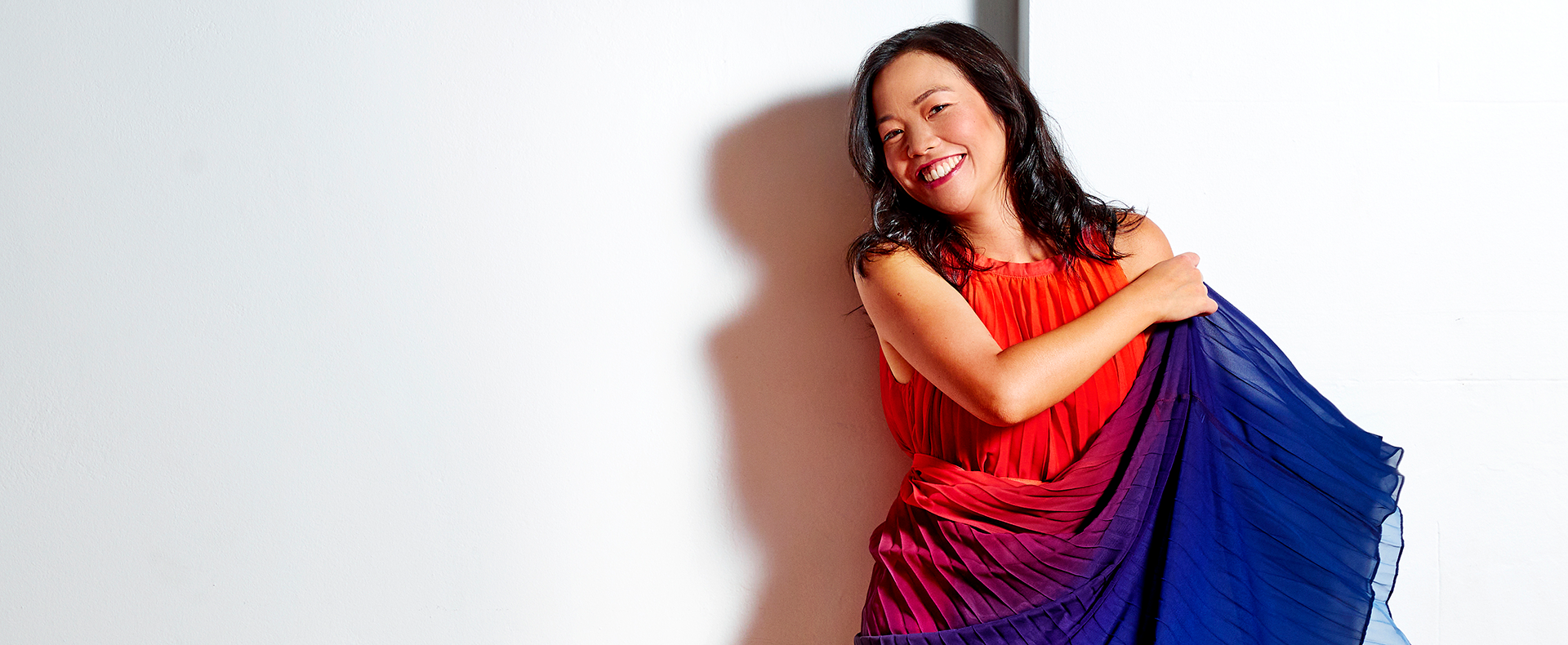 Photo
/ Keith Saunders
Producer
/ Cinque Artist Management
Andrea Lam plays Matthew Hindson
Salon: Stunning and sublime piano to uplift and comfort
During the long lockdowns of 2021, one of Australia's most acclaimed composers, Professor Matthew Hindson, began writing solo piano pieces that seemed to fall under the ever more popular search term of "sad piano music": pieces that comforted, supported, or uplifted, and somehow did not strictly fit into classical or Neoclassical or even romantic categories.
With internationally renowned pianist Andrea Lam bringing these pieces to life at the keyboard, these stunning and not-always-sad miniature works will be presented live onstage by Matthew Hindson, providing insight into the pieces, what inspired them and how they evolved.
Recorded over 2022 and shared only intermittently until now, come and hear what online audiences are loving as an accompaniment – or antidote – to the frenetic pace, daily challenges and moments of solitude of the world we live in today.
"[Andrea Lam's] performance was one of sublime beauty from beginning to end…" Limelight Magazine, 2021
This concert is supported by the NSW Government through Create NSW.
Cast & Creatives
Andrea Lam / Piano
Matthew Hindson / Composer & Narrator
---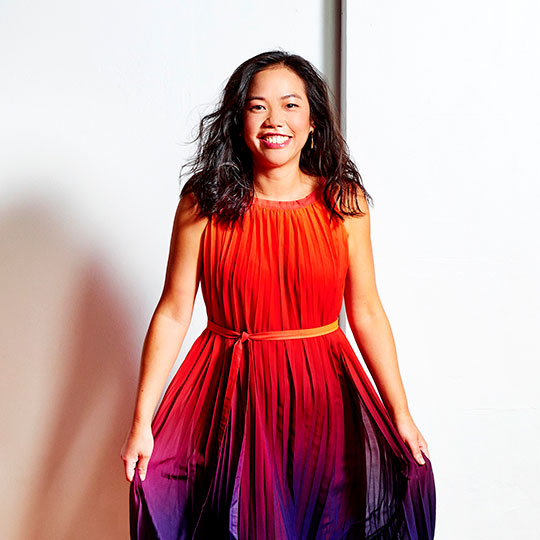 Pronounced a "real talent" by the Wall Street Journal, pianist Andrea Lam performs with orchestras and leading conductors in Australasia, Japan, China and the United States, including the San Francisco Ballet Orchestra, Hong Kong Philharmonic, and all major Australian symphony orchestras. Appearing in concert halls from Carnegie Hall and the Lincoln Center to the Sydney Opera House, she has played for Sydney Festival, Musica Viva's Huntington Festival, Orford Festival (Canada), Chelsea Music Festival (USA) performing works from Bach, Schumann and Chopin to Aaron Jay Kernis, Lilya Ugay, and Nigel Westlake.
2022 sees soloist engagements with Sydney, Adelaide and Tasmanian Symphony Orchestras, regional and national touring for Musica Viva, and solo and chamber performances for Melbourne Recital Centre, UKARIA Cultural Centre, Musica Viva Tasmania, Blackheath Chamber Music Festival and Hayllar Music Tours' 'The Art of Mozart' Chamber Music Weekend in Queensland.
Recordings include Mozart concerti with the Tasmanian Symphony Orchestra (ABC Classics) and with renowned cellist Matt Haimovitz (Pentatone Oxingale). Andrea also features as pianist on Nocturnes, violinist Emily Sun's critically acclaimed debut album for ABC Classics, which earned a rare 5 star review in The Australian.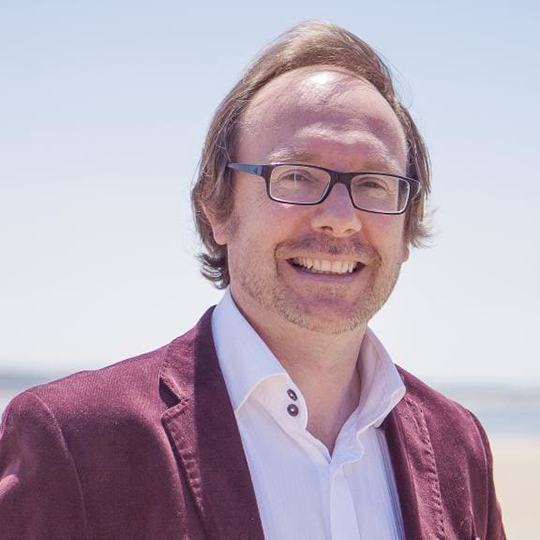 Matthew Hindson is one of the most-performed and most-commissioned composers in the world, and a leading Australian composer of his generation.
As well as being performed by every Australian orchestra, the London Philharmonic, the Los Angeles Philharmonic and the Royal Philharmonic among many others, Matthew's music has been set by dance companies such as the Birmingham Royal Ballet, San Francisco Ballet, National Ballet of Japan and the Sydney Dance Company.
Matthew is the Deputy Dean and Associate Dean (Education) at the Sydney Conservatorium of Music. From 2004-2010 he was the artistic director of the Aurora Festival, an event dedicated to the work of living composers. In 2006 Matthew was made a member of the Order of Australia (AM) for his contributions to music education and composition. From 2009-2013 Matthew was the Chair of the Music Board of the Australia Council for the Arts, and from 2013-2015, a board member of the same organisation.
The Prices and How to Save
Don't miss out on our Early Bird Discount of 10% if you buy before 1 January 2023. 
See more and save! In 2023, we are offering a pick-and-mix package discount of between 10 and 20% depending on how many shows you select.
3 shows – 10% off all tickets
5 shows – 15% of all tickets
8 shows and more – 20% of all tickets
---