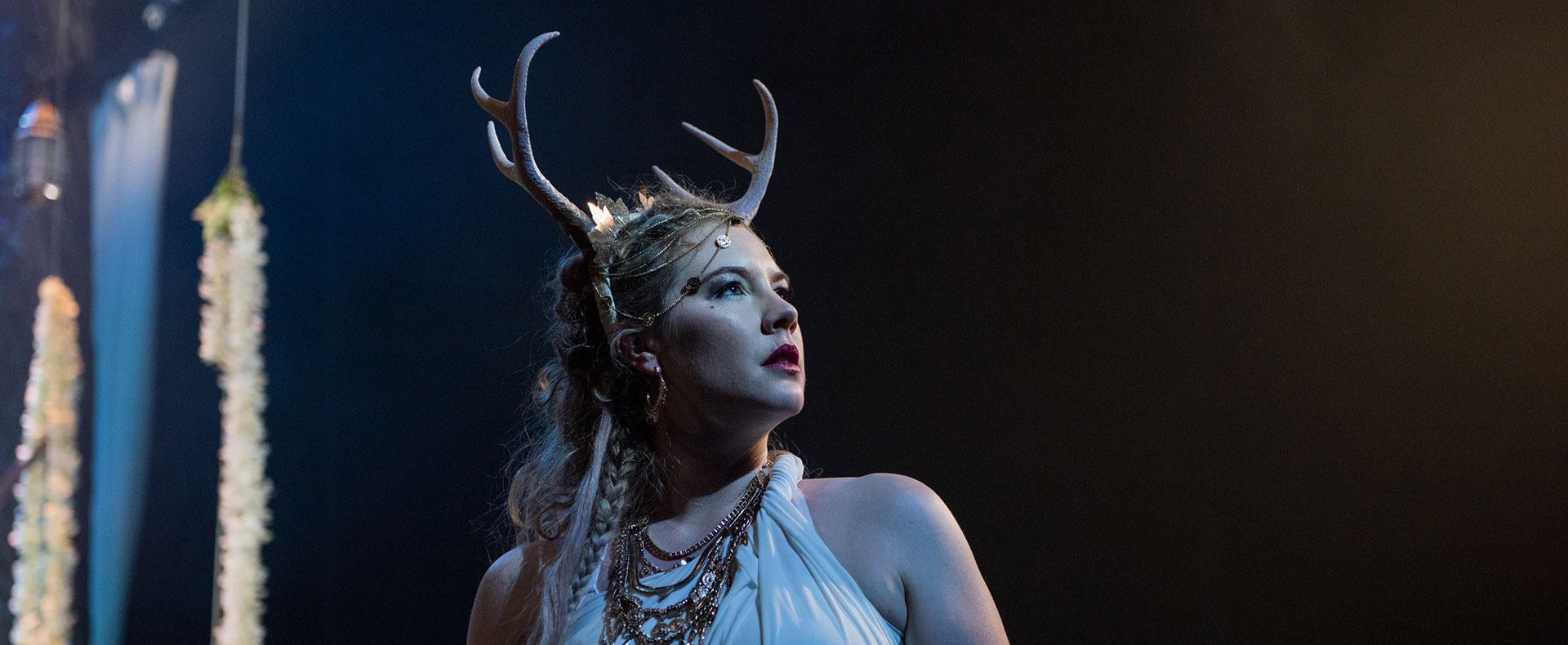 Producer
/ Sport for Jove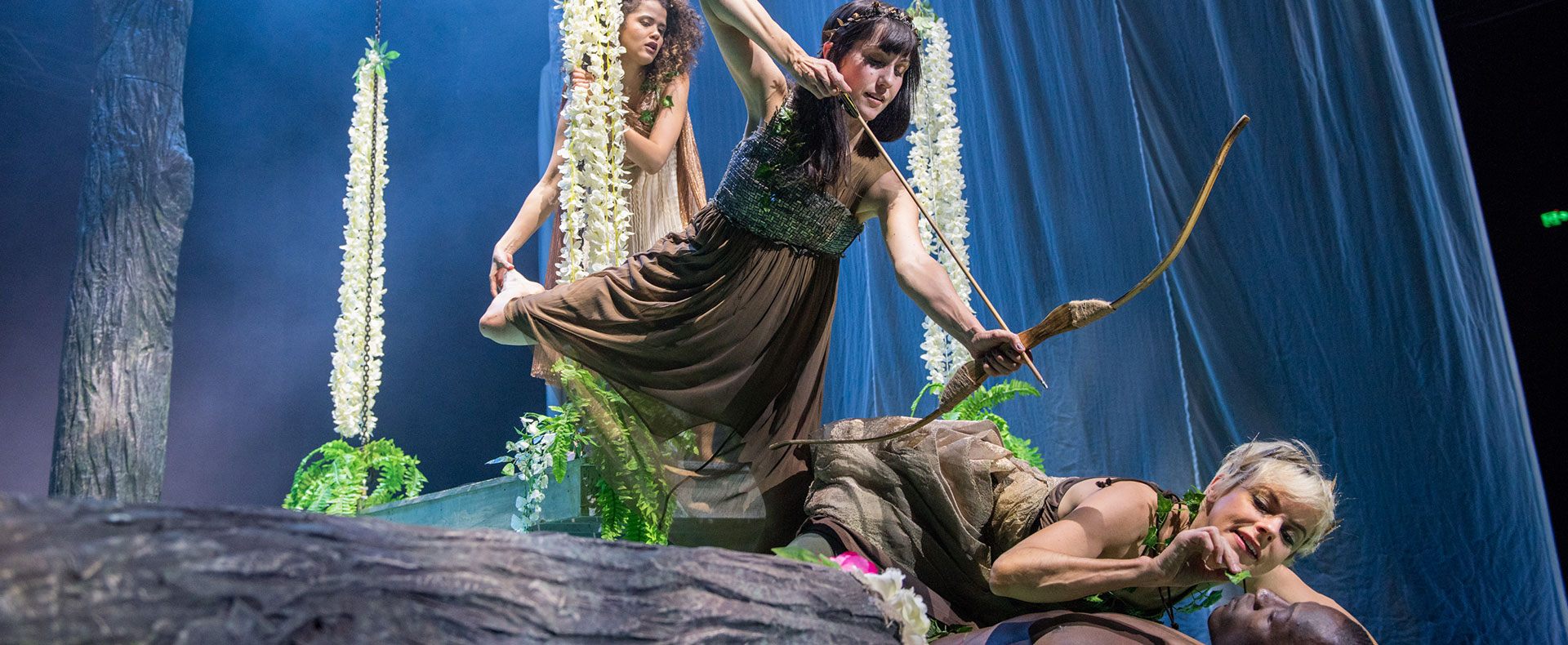 Producer
/ Sport for Jove
A Midsummer Night's Dream
The ultimate expression of Shakespeare's theatrical trickery
"…methinks we sleep, we dream…" – in the heat of the shortest night of the year – midsummer night – young lovers and work-a-day dreamers plunge into a world between sleep and waking, where "everything seems double".
One of Shakespeare's truly essential works, Dream, like every fairy-story, warns us that family, love and friendship are fragile – when parents are selfish, their children break the rules; when love rears its head, friendships are forgotten; and that's just the mortal world.
Shakespeare's A Midsummer Night's Dream is perhaps the best possible introduction young people can have to the theatre and among the most powerful visions of growing up ever written.
Cast & Creatives
William Shakespeare / Writer
Damien Ryan / Director
"Shakespeare as you've never seen it before. The use of space, costuming, lighting, music, performances and superb ensemble work are completely engrossing."
Time Out
Subscribe & Save!
Subscribe to a year of creative experiences.
Four pack – save 10% | Six pack – save 12% |  Eight pack – save 15%
Learn More
Schools Performance: 13 & 14 June 10am (plus symposium 1pm)
Attend a free Production Elements Symposium only applicable with school bookings!
Have you ever wanted to learn more about what it takes to bring a play to life on the stage? Understand why and how creatives make their design decisions, and how solutions to technical challenges are found and implemented? Learn all of this and more, in a new one hour symposium – a must for Drama and VET Entertainment students – Production Elements Symposium!
See the full production of 'Dream' and then journey behind the scenes and see what is involved in creating its theatre magic. This symposium will introduce you to the technical and production elements of the show including costume, lighting, staging and more.
Please be sure to check our Information for Teachers page for details on our venue, location and other practicalities around booking and risk assessment.