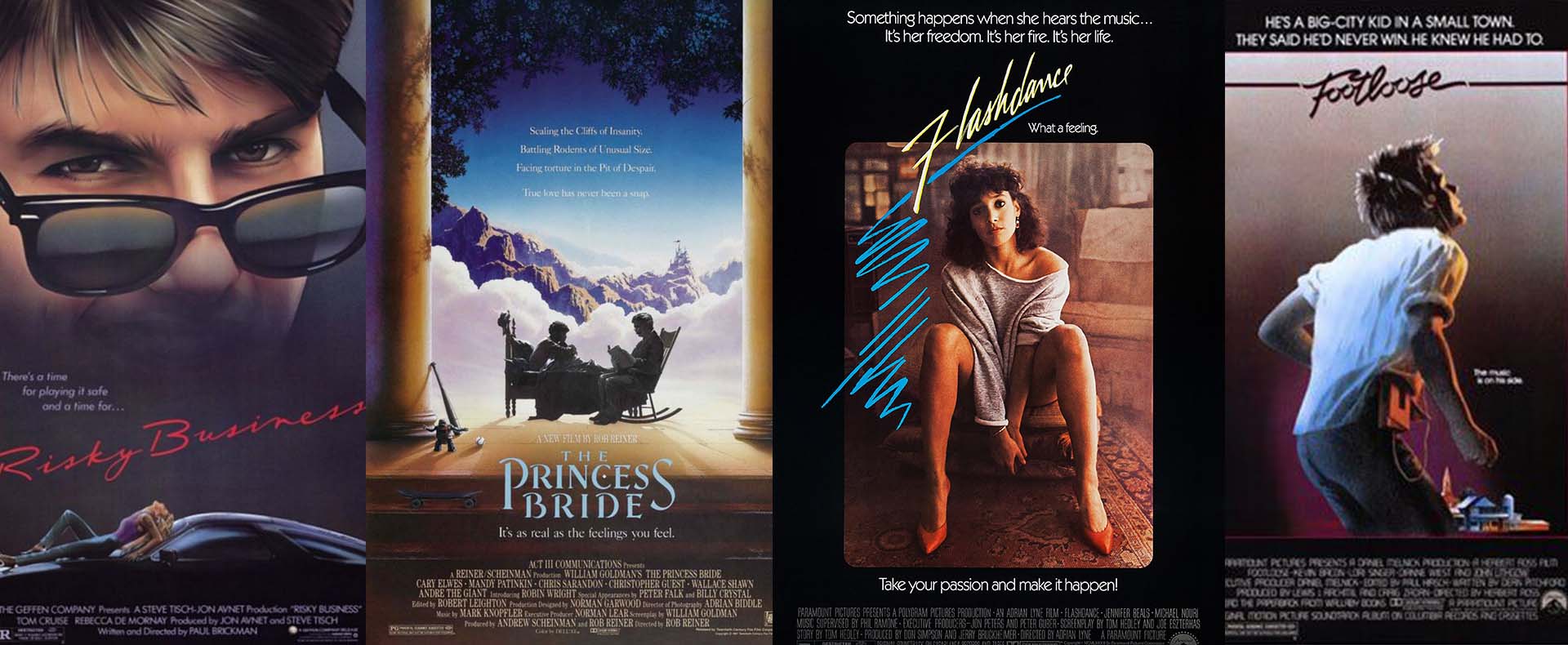 80s FILM FESTIVAL
How about retreating to a cool, dark theatre to indulge yourself in some of the best and most iconic movies to come out of the 80s?
It's hot outside, school holidays are still in full swing and you've had enough of the festive season.
Where you opt to don shoulder pads and bubble skirts, ruffled collars or high waisted jeans – your choice. But join us from 11 – 18 January when we bring you our 80s Film Festival: Festive Season Recovery Edition.
Bring the kids (ratings permitting), lower your expectations and prepare for some fun.
Screening: The Princess Bride (PG) | 98 minutes, Dirty Dancing (M) | 100 minutes, Risky Business (M) | 99 minutes, Footloose (M) | 107 minutes, Flashdance (M) | 95 minutes
Single tickets at $12 per film are also available for purchase via the individual film event pages. Festival pass $50.
Full Schedule at a Glance
Saturday 11 January
11am THE PRINCESS BRIDE PG 98 minutes
2pm DIRTY DANCING M 100 minutes
Monday 13 January
11am RISKY BUSINESS M 99 minutes
2pm FOOTLOOSE M 107 minutes
Tuesday 14 January
11am FLASHDANCE M 95 minutes
2pm THE PRINCESS BRIDE PG 98 minutes
Wednesday 15 January
11am DIRTY DANCING M 100 minutes
2pm RISKY BUSINESS M 99 minutes
Thursday 16 January
11am FOOTLOOSE M 107 minutes
2pm FLASHDANCE M 95 minutes
Friday 17 January
11am THE PRINCESS BRIDE PG 98 minutes
2pm DIRTY DANCING M 100 minutes
Saturday 18 January
10am RISKY BUSINESS M 99 minutes
12pm FOOTLOOSE M 107 minutes
2pm FLASHDANCE M 95 minutes
4pm THE PRINCESS BRIDE PG 98 minutes
6pm DIRTY DANCING M 100 minutes