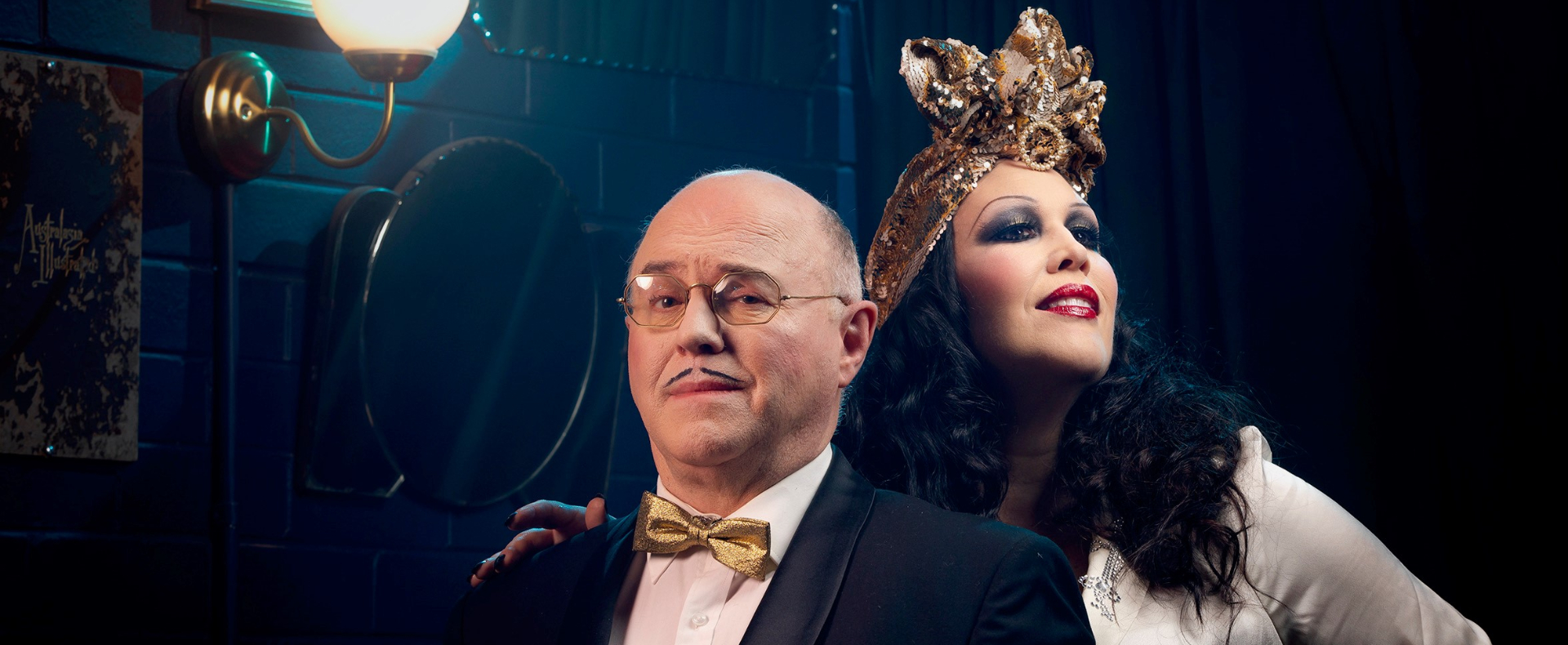 Producer
/ Tenacious C, Tekule and DTCM
30 SOMETHING
IMPORTANT UPDATE: Cancellation of 30 Something on 30 May 2020
In this rapidly evolving situation as our community faces the threat of the novel Coronavirus (COVID-19) and a slew of events across Australia are cancelled and venues close, we are looking very carefully at our programming and options.
We have decided that it is both responsible and prudent to cancel 30 Something on 30 May 2020.
We will offer 3 options for your ticket: to process a refund (which in most cases will be automatically credited to purchasers), you can donate your refund or you can opt to hold your refund in credit for 12 months. We will be sending an email to all ticket holders so you can inform us your preferred option. Please bear with us as we work through our lists.
Featuring the stars of The Wharf Revue and The Divine Miss Bette!
It's New Years Eve, Bohemia Kings Cross. She's been wowing Hollywood! He's been touring Queanbeyan. But on the last night of the decade, Phil and Catherine reunite to count you down to the end of a very dramatic era. Politics, great depression, booze… and that's just in the dressing room!
Caught somewhere between Casablanca and The Cotton Club join award-winning Maestro of mischief Phil Scott and powerhouse canary Catherine Alcorn for a thrilling joyride back to their 18 karat lounge act where you'll soon see she's 30 something and he's… not.
Audience info | Mild coarse language
Dress code: Puttin' on the Ritz!
Cast & Creatives
Phil Scott and Catherine Alcorn / CREATED BY
"Hugely entertaining! Alcorn and Scott turn out to be hilarious solo and together and a musical partnership made in heaven."
Stage Noise
Get up close to the action! Limited Cabaret Style table seating available. Book one of these six tables for two for just $140 (you can add up to two guests at standard prices).
---
SUBSCRIBE & SAVE!
Subscribe to a year of creative experiences.
Eight pack – save 15% (and get a free Penrith Arts Lover membership) |
Six pack – save 12% | Four pack – save 10%
Learn More