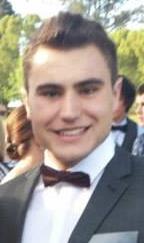 Written by Tom Lattimore (pictured).
Cheekily imperfect, veterans of the stage Rachael Beck and David Hobson sung and danced their away across a host of musical and operatic classics, from My Fair Lady to a stirring final rendition of The Prayer.
Vocally, the pair resounded beautifully. The richness of Hobson's operatic vibrato, and Beck's chest belted tones soared through the Concert Hall of the Joan Sutherland Centre as they performed classics such as "Something Good" and Rachael's astoundingly emotive rendition of "I Dreamed a Dream". Tones that so eloquently complimented their repertoire of arias and ballads however, had the opposite effect on jazz standards such as their titular "My Baby Just Cares for Me."
Rachael and David engaged the audience with a charming truthfulness that revealed their close friendship, built over their recent stint as Caractacus Potts and Truly Scrumptious in the Australian tour of Chitty Chitty Bang Bang.
Compelled by raucous applause into performing three encores, Rachael Beck and David Hobson's concert performance of their album was a thoroughly enjoyable two hours of music, laughter and conversation.
–
Tom is currently taking part in the Q's Young Artist Mentorship program. Here's a quick interview with Tom.
What did you want to do with your career when you were growing up?
My career ambition fluctuated constantly, from author in primary school, to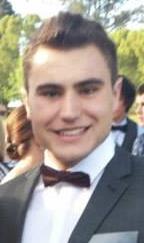 performer in later study. My passion, though, has always been storytelling and the importance of understanding that storytelling can bring; the understanding of different ideas, people and experiences.
What has been your favourite moment of moments in the theatre?
It's a bit dorky, but probably when I was 13 and I stepped out onto the stage of Riverside Theatre in Parramatta in front of 600 people as a part of the Cumberland Gang show. I remember thinking "Yep, this is it; this is what I want to do."
Are you currently studying/if so what?
I am currently studying a Bachelor of Music with a major in Musical Theatre and the Australian Institute of Music.
What's one job you'd love to be doing right now if you could do any?
Performance, hands down. Being able to use the talents and skills you have to bring stories to life is one of the greatest blessings someone can have.