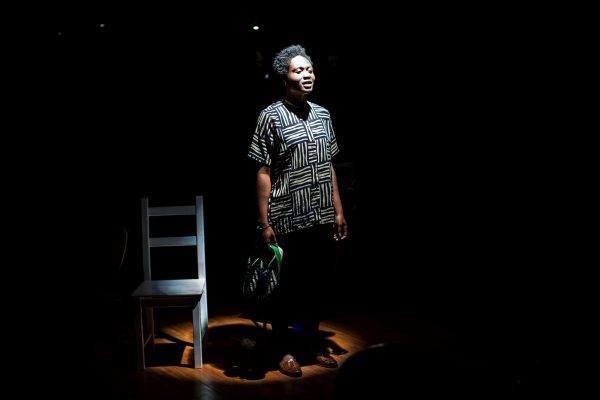 Q Theatre is holding auditions for 16 young artists, 8 x theatre artists and 8 x musicians, (18 – 26) to take part in the 2018 'Originate' project. This is a skills development project that results in a public outcome. The show will be presented in the Allan Mullins Studio at The Joan, Penrith.
PRODUCER: Q Theatre is the resident theatre making program at The Joan.
ROLES: 16 young artists (18 – 26). Within this we're looking for 8 theatre makers and 8 musicians.
EXPERIENCE: Performers of various levels of experience are encouraged to apply. A background or interest in devising new work will be an advantage.
OBJECTIVE: 'Originate' seeks to up-skill early-career artists in the areas of new work development, cross art form practice and to facilitate new collaborations.
THE SHOW: 'Originate' is where ideas start. An ensemble of emerging theatre makers will collaborate with an ensemble of emerging musicians to create a new show about the here and now. Guided by Co-Directors from theatre and music, the group will move through a workshop process that dreams a new performance from the ground up. 'Originate' is a holding title for a performance that is yet to be developed and will be defined by the thoughts, beliefs, hopes and fears of the ensemble. Watch this space.
AVAILABILITY: To be considered for inclusion in the project artists must be available for the following dates:
5.00pm – 8.00pm | Wednesdays 23/05/18 – 13/06/18
10.00am – 4.00pm | Saturday & Sunday 26/05/18 – 27/05/18
5.00pm – 8.00pm | Wednesdays & Thursdays 20/06/18 – 12/07/18
10.00am – 4.00pm | Saturday & Sunday 14/07/18 – 15/07/18
5.00pm – 9.00pm | 16/07/18 – 21/07/18
7.30pm onwards | 19/07/18 – 21/07/18
COST: There is no charge for participation in this program.
APPLICATIONS CLOSE: 18/04/18
AUDITIONS HELD: 02/05/18 & 03/05/18
If you have any queries about your application, please email Emele at emele.ugavule@penrith.city