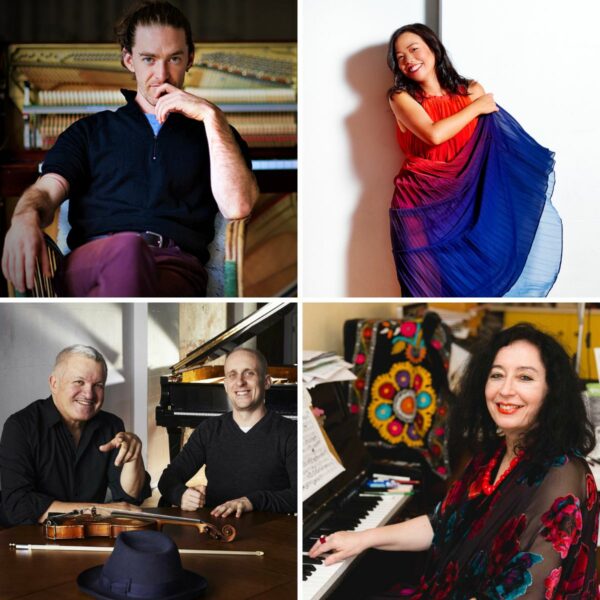 Join us at The Joan in 2023 to experience the crème de la crème of the piano world perform live on stage.
From classics to swing, ragtime and never-before-seen pieces, be transported as virtuosos including Robbie Mann, Andrea Lam, Simon Tedeschi and Elena Kats-Chernin unite with acclaimed musicians to play their way into your hearts and showcase why they are among Australia's favourite pianists.
Scroll down to learn more about incredible program of events.
---
Simon & George: Together Again
Saturday 22 July at 2pm & 7:30pm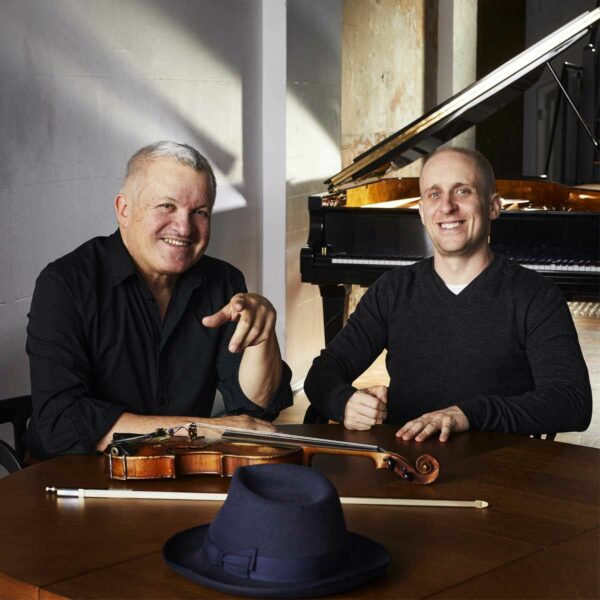 Award-winning pianist Simon Tedeschi and acclaimed jazz partner-in-crime George Washingmachine return to The Joan with a hand-picked six piece jazz band in tow.
Together they'll swing and improvise over their favourite classics from the jazz repertory, including Benny Goodman's Don't Be That Way, Duke Ellington's It Don't Mean A Thing, Oscar Peterson, Fats Waller and a little Gershwin too.
Click Here for More Info & Bookings
---
Up Close with Elena Kats-Chernin
Friday 4 August at 7pm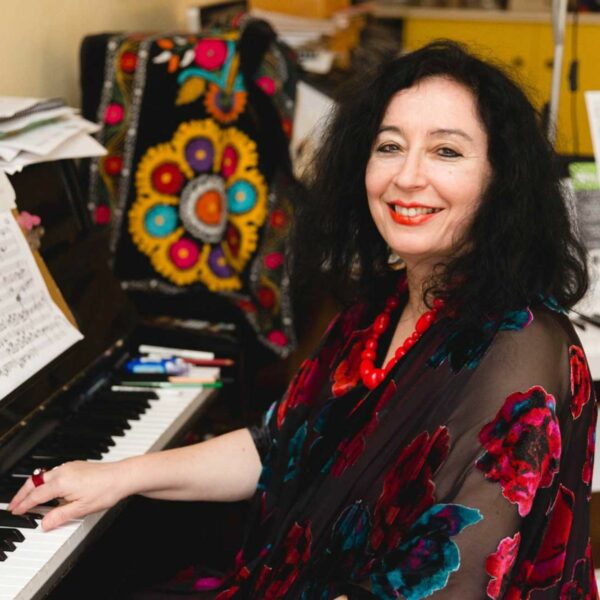 In this exclusive solo performance, one of Australia's most renowned and beloved pianist and composers, Elena Kats-Chernin AO will take you on a spellbinding journey from Paris to the Silk Road. Performing classics such as the chart-topping Kismet, string quartet For Theodora, and some new, never-seen-before pieces, do not miss this unique opportunity to get up close and be inspired by the musical marvel that is Kats-Chernin.
Click Here for More Info & Bookings
---
The Robbie Mann Trio featuring Paul Furniss
Friday 5 May at 7pm
Step back in time with some of Australia's finest purveyors of hot jazz as they take you on a journey charting the beginnings of jazz, from the streets of New Orleans to the backrooms of Chicago and New York City; from Joplin, Jelly Roll Morton and Fats Waller to Benny Goodman and Louis Armstrong.
Helming the group is Robbie Mann, an exciting young pianist earning a reputation across the country as a master of the lost art of stride piano. He is joined by members of the illustrious Graeme Bell band with Paul Furniss on clarinet and Geoff Allen on drums, as well as talented and versatile bassist Sam Dobson.
Click Here for More Info & Bookings
---
Andrea Lam Plays Matthew Hindson
Friday 2 June at 7pm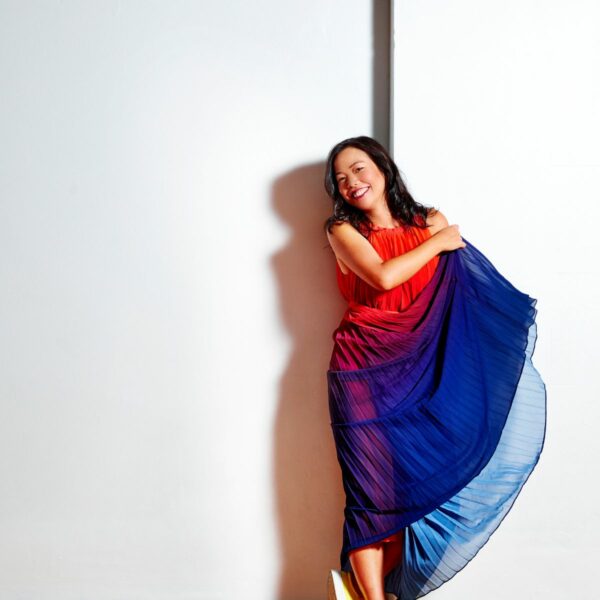 Internationally renowned pianist Andrea Lam and one of Australia's most acclaimed composers, Matthew Hindson, unite to bring Hindson's stunning solo pieces written throughout the long lockdowns of 2021 to live on stage. Be transported as Lam plays the keyboard and Hindson provides insight into the pieces. A stunning and sublime concert to uplift and comfort.
Click Here for More Info & Bookings
---
Photos
Andrea Lam and Simon & George: Photos by Keith Saunders
Elena Kats-Chernin: Photo by Vicki Lauren